Wendy Williams' son Kevin Jr asks support for her health: She needs help prioritizing her well-being
Kevin Hunter Jr. expressed concern for his mother's well-being and urged her to prioritize her health over a comeback. Read on
Updated on Jun 07, 2023 | 03:19 PM IST | 136.3K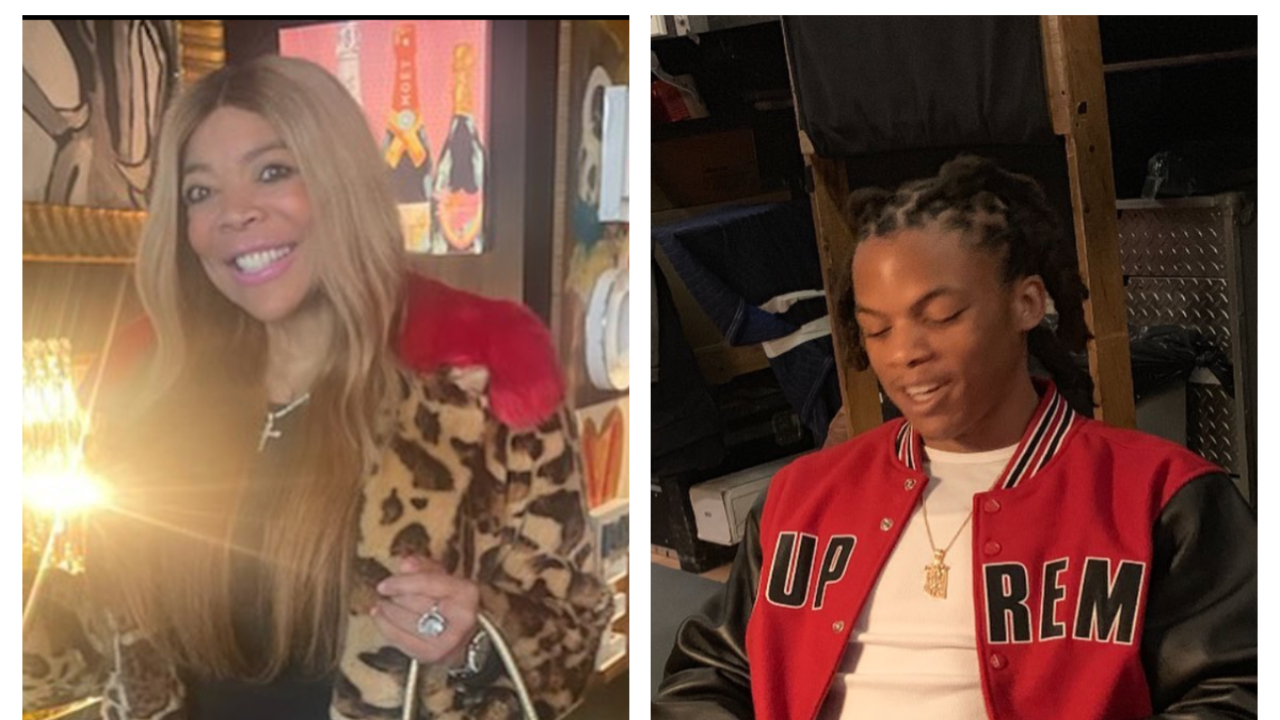 Key Highlight
Kevin Hunter Jr., the son of Wendy Williams, has broken his silence regarding his mother's health

Kevin Hunter Jr. criticized the focus on Wendy Williams' income generation instead of her health
Kevin Hunter Jr., the son of Wendy Williams, has broken his silence regarding his mother's health, stating that she is in need of assistance and should focus on her well-being instead of attempting to make a comeback. In an interview with The Sun, the 22-year-old son of Wendy Williams and her ex-husband, Kevin Hunter, shared his concerns for his mother's condition and expressed hope that she would realize the chaotic situation she has been enduring.
A cry for help and concern for Wendy Williams' well-being
Kevin Hunter Jr. revealed his worries about his mother, stating, "I know there are all sorts of things happening that I know, in her right mind, she would never agree to. As hard as it is seeing her being taken advantage of, I know that if I'm making sure she, as a person, is okay, that is the important thing." He expressed his disappointment in the exploitation his mother has faced and emphasized the significance of prioritizing her personal recovery.
Questioning priorities and expressing annoyance with the current situation
Kevin Hunter Jr. criticized the focus on Wendy Williams' income generation instead of her health, remarking, "What's been made more important by the people around her is that, while her health may not be great, she needs to keep on earning income, and in my opinion, that should not be a priority at all." He expressed concern that individuals in her circle were taking advantage of her vulnerability and influencing her decisions negatively. Kevin emphasized the need for a change in priorities, urging his mother to take a break from her career pursuits and be proud of her accomplishments.
Kevin Hunter Jr. voiced his hope that his mother would place her health as the top priority. He highlighted the fact that Wendy Williams has been battling Graves' disease for over five years and has been working on her health since her show ended in 2022. Despite the lack of encouragement from those around her, Kevin believes that she doesn't have to continue working and should take a break. Expressing concern for her well-being, he expressed, "I am hoping and praying that the people who are up there [in New York] with her right now don't lead her down the path to where something can't happen to help her."
Kevin also shed light on his mother's struggles with sobriety and the exploitation surrounding the issue. He revealed that Wendy had left rehab in October 2022 after a two-month treatment period. Kevin expressed his disappointment, stating, "There are a lot of people who are very aware that there is an issue with her drinking and how that issue may be helped, but I think these people are taking advantage of it while allowing it to play out to make it look like they aren't causing the issue."
Regarding Wendy Williams' guardianship, Kevin expressed dissatisfaction with the current situation and suspicions about undisclosed information. He stated, "I don't feel like [the guardian] has done a great job at all. I think that based on her actions, I'd have to assume something is going on that she's not telling me."
FAQs
What is Wendy Williams doing now?
The TV maven, who has publicly battled alcoholism, checked back into a treatment facility in September 2022 after her fallout with production company Debmar-Mercury. Now that she is out of rehab, Williams is reportedly focused "on her overall wellness" and ready to get back to work.
---
What caused Wendy to faint?
"That was not a stunt. I'm overheated in my costume and I did pass out," Williams explained. "The crew and security here thought that the bug-eyed look I gave was part of a stunt because I'm always doing tricks. This is the trick show.
---
How much money is Wendy Williams worth?
The estimated net worth of Wendy Williams in 2023 is $20 million, as reported by Celebrity Net Worth. Wendy Williams is a multifaceted American personality who has established herself as a prominent television host, businesswoman, media figure, and author.
---
About The Author
Suhasini is a budding writer with two years of experience under her belt. She has a passion for
...
Read more
Top Comments
There are no comments in this article yet. Be first to post one!