What did Emily Ratajkowski say about her viral make-out clip with Harry Styles? Find out
The Gone Girl actress also alluded to her alleged fight with Wilde after the make out session went viral
Updated on Sep 08, 2023 | 03:56 PM IST | 122.8K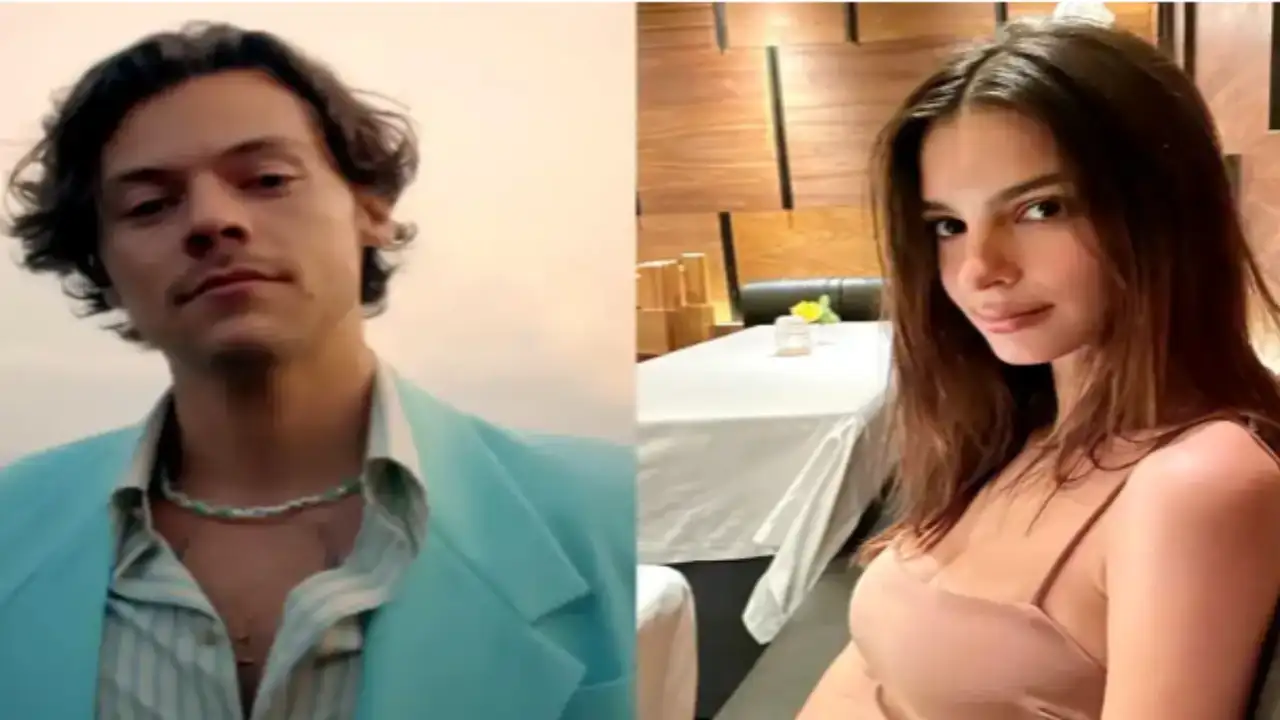 In a viral clip obtained by The Daily Mail, Harry Styles and Emily Ratajkowski were spotted in a hot steamy session. They were spotted leaning on a silver van as they kissed each other while Ratajkowski was seen caressing the Grammy winning singer's cheek.
Prior to this Harry Styles dated Olivia Wilde for two years before the couple broke up in November 2022. And the viral clip of Harry and Emily seems to have affected the latter's friendship with Olivia Wilde.
Here is what Emily Ratajkowski has to say about her steamy make-out session with Harry Styles in a viral video.
Emily Ratajkowski on Olivia Wilde
'I feel bad for Olivia Wilde, because she has had to suffer this situation on several occasions', Emily Ratajkowski says about Harry Styles ex girlfriend to Spanish Vogue. The Gone Girl actress also alluded to her alleged fight with Wilde after the make out session went viral and said, 'That's how it is. Just an unfortunate issue'. Ratajkowksi also said that she felt very weird to have a certain experience but then the whole world knows and starts commenting on the same.
Talking about her previous relationship with Jeff Magid and divorce with Sebastian Bear-McClard, the 31 year old actress said, 'I'm just a person who's gone from a three-year relationship to a four-year one'. Emily Ratajkowski added that since a long time it was the first time that she was in a dating stage and the amount of interest it has garnered was very weird.
The actress also hinted that she might have been dating the three time Grammy winning singer longer than the people have known. Two weeks before the clip went viral, Ratajkowski said on the March 9 episode of Going Mental with Eileen Kelly that she had started dating someone that she likes.  
ALSO READ: Emily Ratajkowski gets trolled after her new Japan post; Fans ask 'Where's Harry?'
Emily Ratajkowski
Why is Emily Ratajkowski so famous?
Breakthrough and rise to prominence. The Blurred Lines video garnered Ratajkowski notoriety, especially as a sex symbol. In October 2013, Esquire magazine named Ratajkowski Woman of the Year, over online fan vote finalist Jennifer Lawrence.
---
How long did Emily Ratajkowski and her husband date?
Emily Ratajkowski and Sebastian Bear-McClard were married for four years. The couple tied the knot in February 2018 and welcomed their son Sylvester with Bear-McClard in 2021.
---
Who is Emily Ratajkowski's baby daddy?
After welcoming son Sylvester in March 2021, Emily Ratajkowski continues to offer a glimpse at her life as a mother. The model announced that she was expecting her first child with Sebastian Bear-McClard after two years of marriage.
---
About The Author
A writer with 2+ years of experience, addicted
...
Read more
Top Comments
There are no comments in this article yet. Be first to post one!