What is Gaylors and how is it linked to Taylor Swift? Explained
Taylor Swift's Eras Tour creates a spike of gossip about 'Gaylors', which is taking over the internet: Here is everything we know about
Published on Apr 16, 2023 | 08:21 AM IST | 253.2K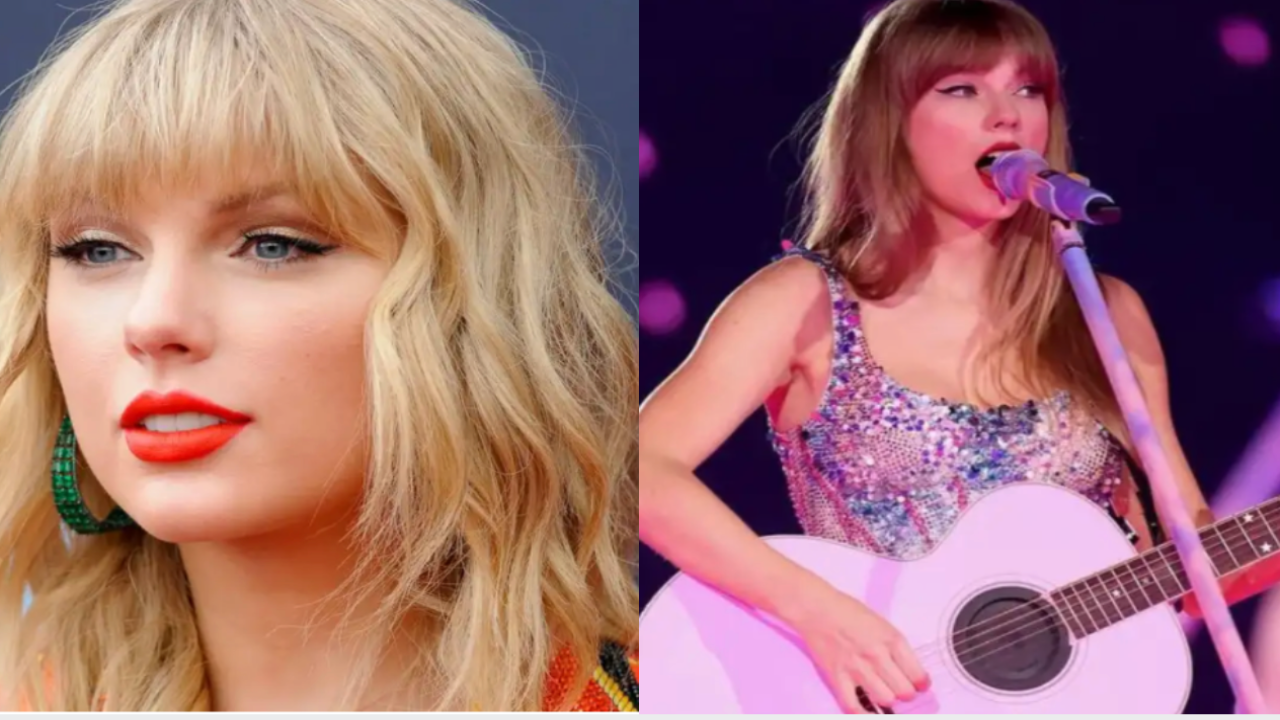 Eras Tour: With applause comes the series of gossips and rumours to which Taylor Swift is likely being subjected. Making up on the stage in front of the audience brings a lot of headlines and a subjective amount of talk for the audience.
But the latest wave of rumours and controversy is shaking the singer's fanbase after reports of Taylor Swift and Joe Alwyn's breakup started making headlines.
Some Swifties have started speculating about the "Anti-Hero" singer's sexuality, including whether or not she is gay, according to a Rolling Stone investigation.
Even a name has been given to it: "Gaylor." This is a well-known fan theory, and it makes reference to a number of encounters Swift has had with some of her pals, including actress Diana Agron and model Karlie Kloss.
Some people even speculate that the singer of "Lavender Haze" was purportedly planning to make her debut alongside the release of her seventh studio album, "Lover."
There are three main groups of Swift's fans: believers, non-believers, and neutrals are usually known to us but how did the 'Gaylor; theory emerge? 
ALSO READ: Did Taylor Swift find a new 'lover' after Joe Alwyn? Fans think so
The gaylord theory turns out to be a toxic affair on Taylor Swift's Eras Tour.
According to The Daily Targum, the singer's personal life and career may be seriously harmed by these "Gaylor" emotions and speculations.
Swift has a history of being involved in a number of disputes and has long been suspected of being a serial dater.
 Swift's life could be viewed as entertainment by some, but she chose to avoid the spotlight for more than a year because of the ongoing violation of her privacy.
Though it may seem absurd or even humorous to others, many Swifties believe that songs like "Cruel Summer" and "Welcome to New York" are truly about men, not women.
ALSO READ: Does Taylor Swift approve of Millie Bobby Brown using her lyrics to announce engagement with Jake Bongiovi?
How are these Gaylor's theories turning out for Taylor?
Cristina Lopez G claims that some Swifties could be betraying the singer's confidence by getting too used to airing their opinions and thoughts online.
 'It's simple to brush off fandom activity as unimportant or unimportantly serious', she added. 'But the harassment and doxxing are genuine, and frequently, the hostility has overtly homophobic overtones. 
And it is having an impact on real life, as seen by the people who were exposed after posting about this hypothesis. To understand the true effects of both groups' behaviours, we sought to treat both communities seriously'.
These allegations and rumours aren't doing Swift, her personal life, or her career any favours; they actually work against them.
ALSO READ: Taylor Swift to feed over 125,000 ahead of the 'Eras Tour' in Tampa; Wins the internet
FAQ
1. When is Swift's Eras Tour coming to an end?
9th August, 2023
---
2. How old is Taylor Swift?
33 years old.
---
3. When did Taylor Swift start her music career?
In 2004, at the age of 14
---
About The Author
Expertise: Hollywood, Entertainment, Philosophy, and Lifestyle - "Mirror of Life" complier and co-author of several other
...
Read more
Top Comments
There are no comments in this article yet. Be first to post one!