What is going on between Priyanka Chopra and ex-stylist Law Roach? Drama over 'sample-sized' comment EXPLAINED
Law Roach reacted to Priyanka Chopra's comment about someone making her cry by saying that she is not 'sample-sized'. What did the ex-celebrity stylist say?
Published on Mar 19, 2023 | 11:56 AM IST | 70.9K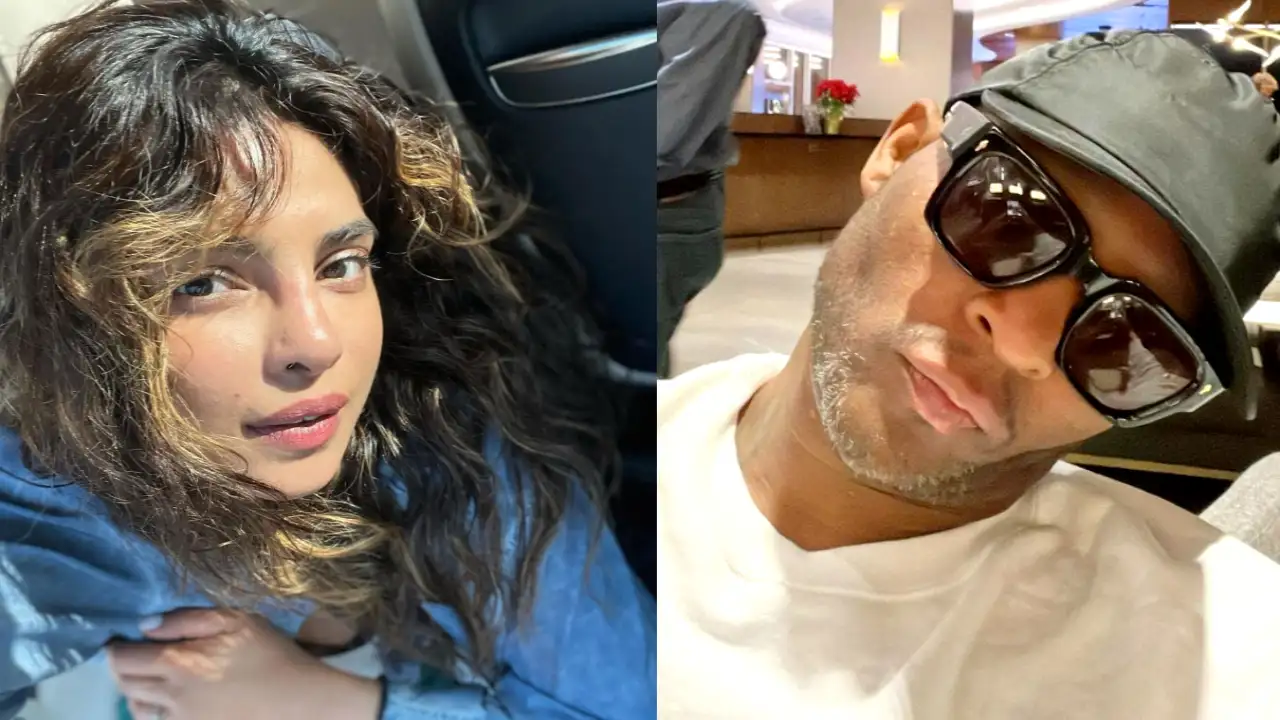 Priyanka Chopra recently revealed that she was left in tears after someone said that she is not sample-sized. This was just a few days prior to Law Roach's shocking announcement about his retirement as a celebrity stylist. Now, although the Citadel actress did not name anyone in her revelation, Law Roach, who has styled Priyanka for several red-carpet events and shoots in the past, has reacted to her comment. Continue reading for more details on the matter.
What was Priyanka Chopra's comment about 'sample-size'?
Last week Priyanka appeared on a panel at the South by Southwest Film Festival. This is when she revealed that someone recently told her that she is not sample-sized. "Someone told me yesterday that I wasn't sample-sized. I was hurt and I discussed it with my family, she said, via Buzzfeed.
Sharing further, the actress said, "I cried to my husband, and my team, and I felt really bad about the fact that I'm not sample size, and that's a problem, apparently, and most of us are not."
For the unversed, 'sample size' refers to size 0 to size 4 and most red-carpet ensembles are only available in these sizes, thus making it difficult for people who do not fall under these categories.
How did Law Roach react to Priyanka Chopra's comment?
A few days later after Priyanka Chopra's comment, Law Roach was interviewed by The Cut about his decision to retire as a celebrity stylist. He was asked about his reaction to reading Priyanka's quote, and he replied, "It was a little bit hurtful in a way that it ended up in the press, you know? Because that wasn't the real conversation. I've never had that conversation with her, ever."
The 44-year-old fashion icon further that his statement was taken out of context and presented to Priyanka a certain way by her 'gatekeepers'. "It is her gatekeepers, how they presented what I said to her to make her feel that way. I am sure it was taken outta context to get her to be like, 'Oh, okay, I'm not working with him no more. He's insensitive to my body.' Which I'm like, 'How is that possible? I've been dressing you since pre-pandemic, and it's been nothing but great things,'" Roach said.
Law was then asked if he thought that Priyanka's agents were trying to make him "look bad," he replied that he thinks that sometimes the agents have an agenda and they cannot say it. Thus, he said, that he becomes the bad guy because he is the one working with the clothes and the body.
"I'm just talking about in general, I need to be the one to say, 'Oh, be careful because the pictures aren't as beautiful because you coming across a little thicker than you used to be.' So they'll say that to me or have a discussion with me but then take it back as if I was the lead in the discussion," Law Roach expressed. He also clarified that he is not saying that is exactly how things happened, but that that is what feels like happened with him.
Law Roach says he loves Priyanka Chopra
Having expressed himself, the former celebrity stylist said that he was not 'really surprised' and that he loves Priyanka Chopra. Hailing the Love Again actress further, Roach added that very few women have that energy that feels very 'Old Hollywood, Sophia Loren' "It drives me crazy. She has a twinkle, she has a wiggle, and I love her, even as a person," Law Roach said.
Concluding his thought, Law emphasized that he has dressed people who did not fit into the sample size "his whole career". "When Lizzo got her deal, I was one of Lizzo's first stylists. I've never shied away and said that everybody I have to work with has to be tall and a size zero. So that was hurtful," Roach expressed.
Priyanka Chopra has not replied to his Law Roach's comments as of yet.
ALSO READ: Will Zendaya's stylist Law Roach work with her after announcing retirement? New tweets suggest so
FAQs
How old is Priyanka Chopra?
Priyanka Chopra is 40 years old.
---
How old is Law Roach?
Law Roach is 44 years old.
---
Did Law Roach style Priyanka Chopra?
Yes, Law Roach styled Priyanka Chopra quite a few times.
---
About The Author
A content writer for 3 years, Priyakshi channels her love for everything cinema through the written word, as she dabb...les in entertainment articles, movie reviews, and interviews.
Read more
Top Comments
There are no comments in this article yet. Be first to post one!