What made Nick Jonas and Priyanka Chopra throw a grand bash to celebrate daughter Malti's first birthday?
Nick Jonas and Priyanka Chopra welcomed their first child Malti Marie through surrogacy last year in January. They have not yet revealed their baby's face on social media
Updated on Jan 20, 2023 | 05:08 PM IST | 180.2K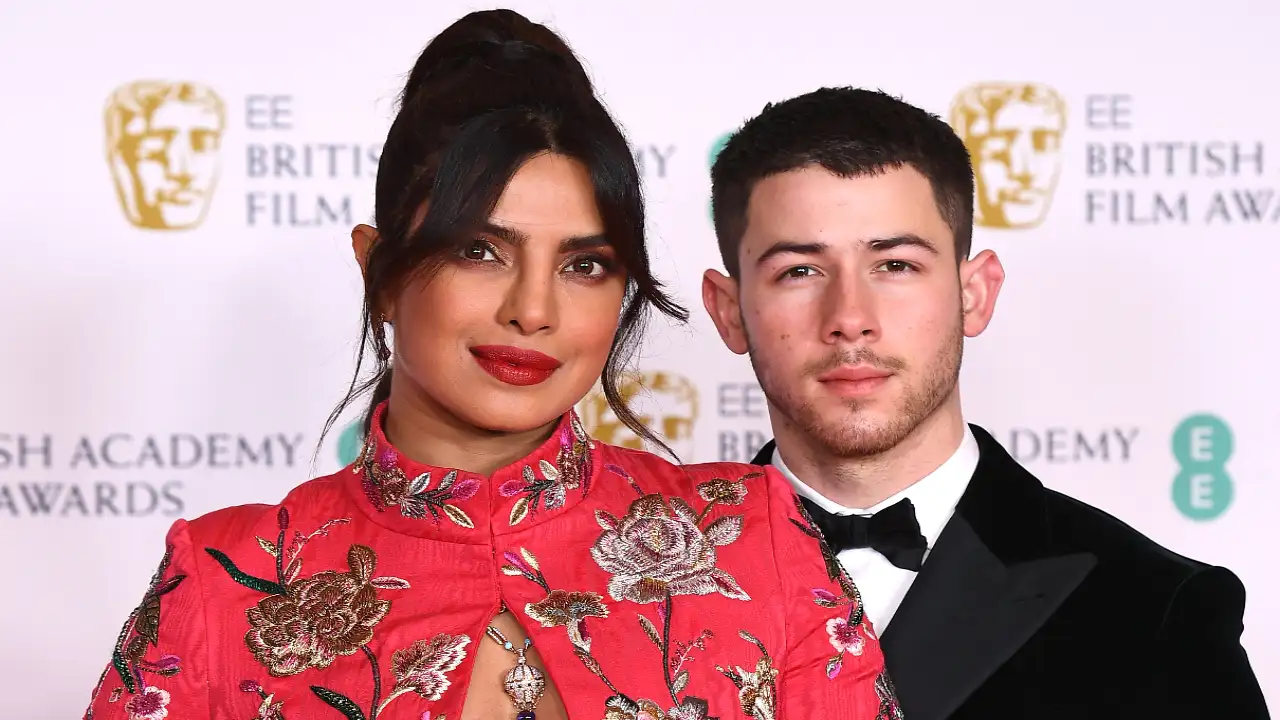 Nick Jonas and Priyanka Chopra recently celebrated their daughter Malti Marie Chopra Jonas' first birthday. The American pop singer recently appeared on The Kelly Clarkson Show and revealed that they rang in the special day in style. Find out why.
Nick Jonas reveals why Priyanka Chopra and he kept a huge birthday bash for Malti
On Kelly's show, Nick said, "We had to celebrate. She went through a pretty wild journey in the early part of her life, so we had to celebrate in style." He added, "She's one. She's beautiful. It's amazing. The best."
For the unversed, Nick and Priyanka welcomed their daughter Malti through a surrogate last year in January. The couple took it to their respective social media accounts to announce the wonderful news to fans, followers, and fans. In the post, they wrote, "We are overjoyed to confirm that we have welcomed a baby via surrogate." They also sought privacy and added, "We respectfully ask for privacy during this special time as we focus on our family. Thank you so much."
When Nick Jonas and Priyanka Chopra opened up about Malti Marie's hospitalization
It was five months after her birth that Nick and Priyanka Chopra revealed that Malti was in the NICU for about 100 days. On International Mother's Day last year, Jonas took to his Instagram handle to share an adorable photo featuring him with Priyanka and their baby daughter. He wrote a long, heartfelt caption to the post, which started, "On this Mother's Day we can't help but reflect on these last few months and the rollercoaster we've been on, which we now know, so many people have also experienced. After 100 plus days in the NICU, our little girl is finally home. Every family's journey is unique and requires a certain level of faith, and while ours was a challenging few months, what becomes abundantly clear, in retrospect, is how precious and perfect every moment is. "
Reiterating the emotion that they are overjoyed to have Malti home after all those tensed weeks at the hospital, Nick also extended his gratitude to the medical professionals, nurses, specialists, and staff at Rady Children's La Jolla and Cedar Sinai, Los Angeles, who took care of their daughter. He also proclaimed his love for Malti Marie, and wished his actress wife a very happy Mother's Day. "Babe, you inspire me and every way, and you are taking to this new role with such ease and steadiness. I am so grateful to be on this journey with you. You are already an incredible mother. Happy Mother's Day. I love you," Nick thus ended the caption.
Later in June last year, Nick told People magazine why he and Priyanka decided to share the information about their daughter's hospitalization on social media. The 30-year-old said that they just wanted to share their feeling and express their gratitude to have Malti back home and for everyone who was part of their rollercoaster journey in the hospital. Nick termed their experience 'eye-opening' and stated that it was important for them to share that. "And make sure that people know that whatever their journey is, whether it's something like we went through or diabetes or whatever challenges might come up, you're not alone," Nick was quoted saying. He further thanked Priyanka for being a teammate and a rock to him.
ALSO READ: The HILARIOUS reason why Priyanka Chopra said 'OH BOY' to Nick Jonas in cute selfie with daughter Malti Marie
Priyanka Chopra and Nick Jonas on having children
Both Priyanka and Nick have time and again, expressed their desire to embrace parenthood and have kids. In a Vanity Fair interview last January, Priyanka said that having kids are a big part of her desire for the future. When the Quantico actress was asked about halting her career for motherhood, she shared that both Nick and she are okay with that idea.
Earlier, in an interview with Oprah Winfrey, Priyanka shared her plans for motherhood as well. "You know, you want to make God laugh and tell her your plans and I am not the one who makes those plans, but yes absolutely, whenever it's the right time, it's something that we definitely want," she expressed.
In an interview with ET in November last year, Nick said that being a father has been life-changing. He also gushed over his then 11-month-old daughter and called her amazing. Nick added that parenthood brings him a lot of joy.
ALSO READ: PIC: Priyanka Chopra and Nick Jonas spend family time with daughter Malti Marie at the zoo
More about Nick Jonas, Priyanka Chopra, and Malti Marie Chopra Jonas
How old is Malti Marie Chopra Jonas?
Nick Jonas and Priyanka Chopra's daughter Malti Marie Chopra Jonas is just a little over an year old.
---
Why was Malti Marie Chopra Jonas in NICU?
Nick and Priyanka's daughter was at NICU for the first 100 days of her life due to a premature delivery.
---
How long was Nick Jonas' daughter Malti in the NICU?
Nick Jonas' daughter was at the NICU for 100 days.
---
How did Nick Jonas and Priyanka Chopra meet?
Nick and Priyanka started talking after he slid into the actress' Twitter DMs in September 2016. They later connected in person at the 2017 Vanity Fair Oscars afterparty.
---
What is the age gap between Nick Jonas and Priyanka Chopra?
Nick and Priyanka have an age gap of 10 years.
---
About The Author
A content writer for 3 years, Priyakshi channels her love for everything cinema through the written word, as she dabb...les in entertainment articles, movie reviews, and interviews.
Read more
Top Comments
There are no comments in this article yet. Be first to post one!