What made Paris Hilton keep her abortion in the 20s a 'secret'?
Paris Hilton, 42, revealed she had an abortion in her 20s and kept it a secret out of shame.
Published on Feb 25, 2023 | 06:05 AM IST | 93K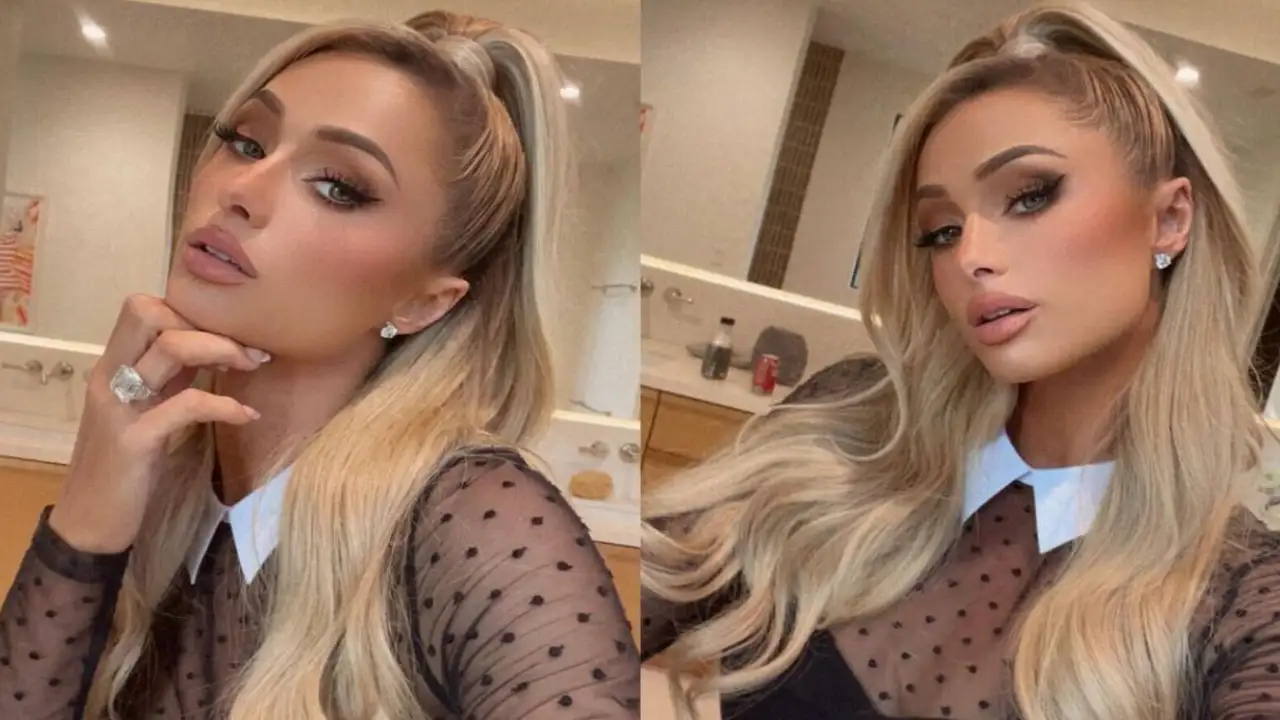 Paris Hilton had a candid moment during her interview with the February issue of Glamour magazine where she spoke about the darkest time of her life, which she never shared publicly due to "shame" and rather kept a secret.
As the world is changing, people are becoming more open-minded, which is what motivated Paris Hilton to come forward and talk about her past, which she had buried, thinking she would never dig it back up. Paris spoke openly about the sexual assault she had as a teenager, saying, "This was also something that I didn't want to talk about because there was so much shame around it."
Paris Hilton's interview with Glamour magazine about her past.
"I was a kid, and I was not ready for that."
 Paris Hilton spoke about this after Roe v. Wade abortion ruling made her feel motivated to share her abortion story in front of the public.  Otherwise, she had hidden this news as a matter of "shame."
Later, Paris Hilton went on to talk about a woman's body and their rights towards it. "I think it is important," she said. "There's just so much politics around it and all that, but it's a woman's body—why should there be a law based on that?" she added.
"It's your body, your choice, and I really believe in that. It's mind-boggling to me that they're making laws about what you do with your reproductive health, because if it were the other way around with the guys, it would not be this way at all.," concluded Paris Hilton.
Paris chose surrogacy because her pregnancy in her early twenties, which she had gotten past back gushing in front of her eyes, and the trauma she went through during the abortion couldn't prepare her for having another child. 
Hilton also spoke widely about the sexual harassment she faced in Utah. Dark childhood stories that she had always kept hidden were all revealed in a candid moment.
The Zoolander actress opted for surrogacy. 
The House of Cards actress spoke about her inner fear of bearing a child again, to which she mentioned, "I'm just so scared, I think, again, leading back to Provo of even being in a doctor's office, just all of that."
"The shots, the IVs that they put in... when I was in "The Simple Life," I had to be in a room when a woman was giving birth, and that traumatised me as well. But I want a family so bad; it's just the physical part of doing it. I'm just so scared. Childbirth and death are the two things that scare me more than anything in the world," she explained. .
Paris Hilton definitely deserves to be applauded for being this raw in front of the camera and speaking on such a major issue, as to date there are minor girls and women who are scared to talk about such issues widely. But Hilton, who found this "shameful, "earlier  took a courageous route by sharing her daring past.
About The Author
Expertise: Hollywood, Entertainment, Philosophy, and Lifestyle - "Mirror of Life" complier and co-author ...of several other anthologies. Summerizes' love for writing and creating magic with words has always been her passion. Akanksha, who comes with 2.5 years of experience, has contributed to a diverse field of content creation. For her, writing is what completes her. Read more
Top Comments
There are no comments in this article yet. Be first to post one!