Who is Meghan Roche? 5 things to know about 22-year-old model spotted with Leonardo DiCaprio
Leonardo DiCaprio's recent yacht excursion in Ibiza featured the model Meghan Roche, prompting curiosity about her background and connection to the famous actor.
Updated on Jun 05, 2023 | 10:33 AM IST | 429K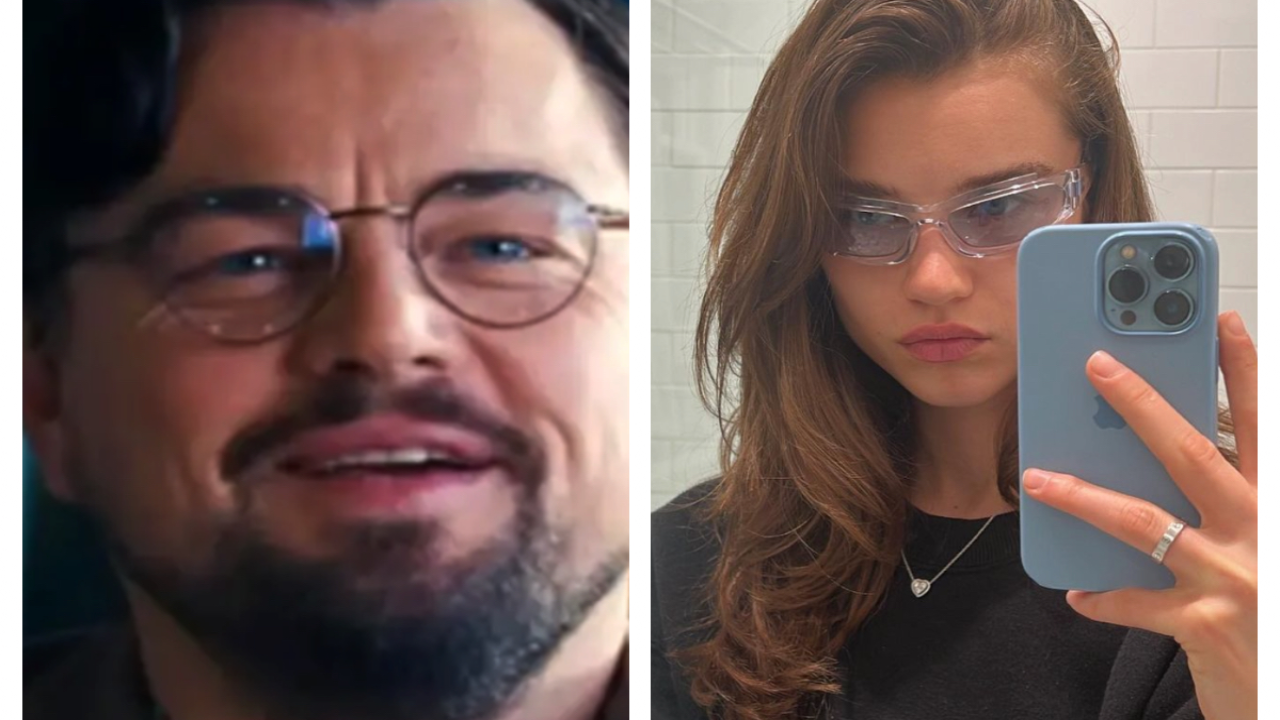 Key Highlight
Leonardo DiCaprio was recently photographed enjoying a sun-soaked vacation with model Meghan Roche

Meghan Roche is 22-years-old
Leonardo DiCaprio was recently photographed enjoying a sun-soaked vacation on a yacht in Ibiza, accompanied by model Meghan Roche. The sighting of the 48-year-old Oscar-winning actor and the 22-year-old model has sparked interest and speculation about Roche's identity and her relationship with DiCaprio.
Meghan Roche's Modeling Success
Meghan Roche, born on September 13, 2000, hails from Yardley, Pennsylvania, and has quickly made a name for herself in the fashion industry. She signed with Women Management at the age of 15 and had her runway debut as an exclusive model for Givenchy. Roche's striking looks and talent have led her to walk the catwalk for esteemed designers such as Alexander Wang, Chanel, Stella McCartney, Dolce & Gabbana, Versace, and many more.
Recognition as a Rising Star
In 2018, Roche was acknowledged as a "Top Newcomer" by models.com, solidifying her status as a promising talent in the industry. Her distinct features, captivating presence, and ability to bring life to various campaigns have caught the attention of fashion enthusiasts and industry insiders alike.
Legal Dispute and Agency Transition
As Roche's career blossomed, she decided to join IMG Models. However, this move was met with a legal dispute, as her former agency, Women Management, filed a lawsuit alleging contract breach and poaching. Currently, she is signed with DNA models and posted a picture on Instagram with the caption 'DNA girl'. Despite the legal challenges, Roche's career trajectory continued upward, with campaigns for renowned brands like Marc Jacobs and Miu Miu.
International Runway Success
Roche's modeling journey has taken her across the globe, strutting on international runways for prestigious fashion houses. From Paris to Milan, New York to London, she has showcased the latest designs from esteemed designers and has become a sought-after face in the fashion world.
ALSO READ: Did Gigi Hadid and Leonardo DiCaprio spend 'nearly the entire night' together at Pre-Oscars party? 
An Enigmatic Connection
While the exact nature of Meghan Roche's relationship with Leonardo DiCaprio remains unknown, her presence alongside the acclaimed actor during his Ibiza vacation has captured attention. Speculation about their connection has fueled curiosity among fans and the media, adding an air of intrigue to Roche's already fascinating modeling career.
As Meghan Roche's profile continues to rise in the fashion industry, her recent appearance alongside Leonardo DiCaprio has brought her further into the spotlight. With her remarkable runway success, legal battles, and enigmatic connection to DiCaprio, Roche's journey promises to be one that fans and industry insiders will follow closely in the years to come.
ALSO READ: Is Leonardo Di Caprio 'way less available' after getting back with Gigi Hadid? Here's what his friends feel
FAQs
How old is Meghan Roche?
Meghan Roche is 22 years old.
---
How old is Leonardo DiCaprio?
Leonardo DiCaprio is 48 years old.
---
Is Leonardo DiCaprio Italian?
His father is of Italian and German descent, and his mother, who is German-born, is of German and Russian ancestry.
---
About The Author
Suhasini is a budding writer with two years of experience under her belt. She has a passion for
...
Read more
Top Comments
There are no comments in this article yet. Be first to post one!