Who is Neelam Kaur Gill, Leonardo Di Caprio's new rumored GF? 5 things to know about the British-Indian model
Leonardo Di Caprio has now sparked dating rumors with British-Indian model Neelam Kaur Gill. We now have all you need to know about this new mystery girl in the actor's life.
Updated on Jun 03, 2023 | 03:04 AM IST | 571K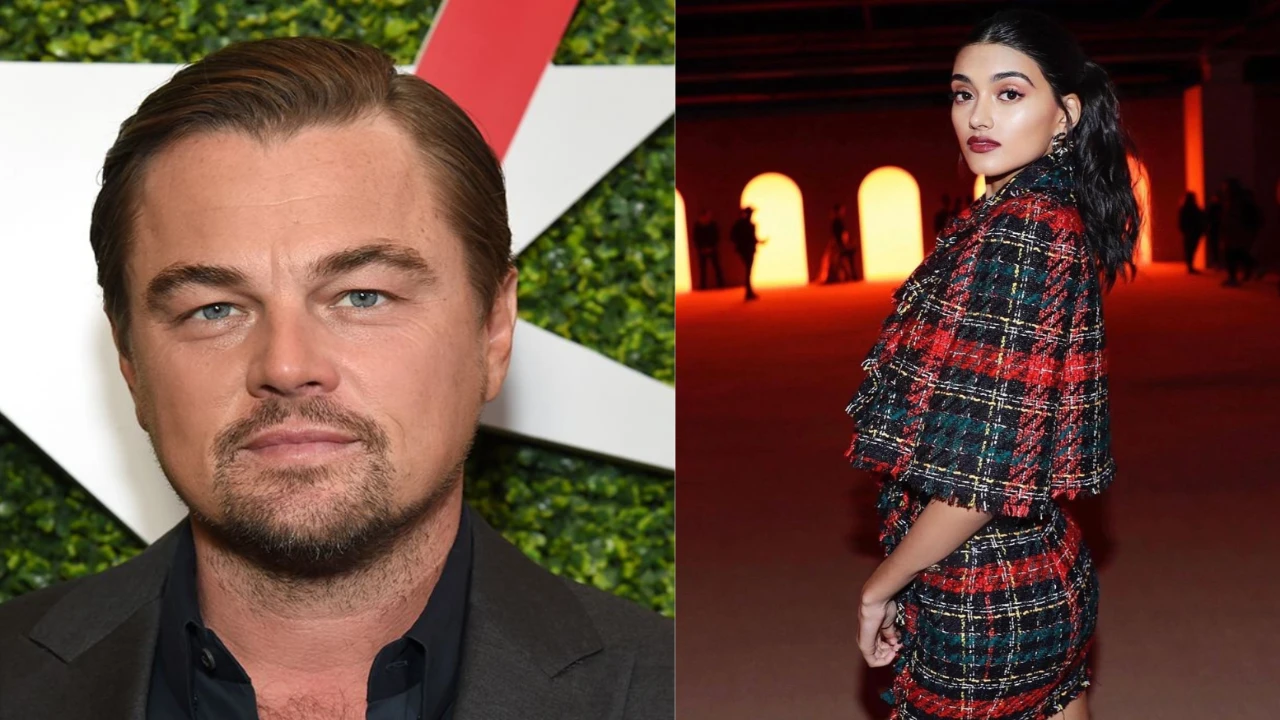 Key Highlight
Leonardo Di Caprio sparks dating rumors with British-Indian model Neelam Kaur Gill

The actor steps out in London on a dinner date with his rumored new GF and his mother
Leonardo DiCaprio's dating life has once again captured the spotlight, and the internet is buzzing with comments and jokes. Speculation arose that he was dating supermodel Gigi Hadid when a picture of them together at a New York club went viral last September. In February, rumors swirled that he was involved with 19-year-old model Eden Polani. The dating rumors gained traction when DiCaprio and Hadid were seen dining together in May. However, the dating scene took a twist when the 48-year-old actor was spotted in London with Indian-British model Neelam Kaur Gill, accompanied by his mother, Irmelin Indenbirken. Who is Neelam Kaur Gill and Is she Leonardo Di Caprio's new girlfriend? Let's explore five intriguing facts about the mystery girl Neelam Gill.
Who is Neelam Kaur Gill?
Neelam Kaur Gill is a 28-year-old British-Punjabi model, who was born in London, in 1995. Her parents, who were born in the UK, are the children of Indian immigrants, while her grandparents hail from Punjab, India. 
What Is Neelam Gill's Job?
Neelam started her modeling journey at just 14 years old when she signed with NEXT Model Management agency and has made a remarkable impact in the industry. A decade ago, she became the first Indian model to feature in a Burberry campaign, creating history. With her distinctive blend of British and Punjabi heritage, Neelam Gill continues to be a renowned name in the fashion world. Recently, she attended the Cannes Film Festival, where she crossed paths with Leonardo, who was there for the screening of his film, Killers of the Flower Moon. Neelam also made a notable appearance in Mumbai for the opening of the Nita Mukesh Ambani Cultural Centre. Her journey includes walking the ramp for Dior's first show in India, a moment she cherished deeply as a proud Punjabi girl.
Neelam Gill's family and all about her Indian roots
Neelam Gill, in a recent revelation, shared that her parents separated when she was a child, and she does not have any communication with her biological father. Instead, she was raised by her stepfather and mother, who played a significant role in her upbringing. Neelam's journey was shaped by the love and support of her stepfather and mother, who provided her with the care and guidance she needed. Despite not having a relationship with her biological father, Neelam found strength and stability in her blended family, highlighting the importance of the people who have been there for her throughout her life.
Also read: Cannes 2023: Johnny Depp gets teary-eyed as comeback film receives a 7 minute standing ovation; WATCH
A Punjabi girl who walked the Cannes Film Festival red carpet
Neelam Kaur Gill has graced the pages of esteemed magazines such as Vogue and represented esteemed brands like Burberry. Her talent has taken her to prestigious events, including the Cannes Film Festival, where she recently made a stunning appearance.
 
Leonardo Di Caprio's rumored GF's thoughts on trolling and bullying
Neelam Gill uses her YouTube channel to bravely discuss bullying, depression, and body confidence struggles. She fearlessly addresses online trolls, expressing compassion towards them. Her channel is a platform where she advocates against bullying and sheds light on the importance of addressing mental health and body image issues. Neelam's openness and willingness to tackle these topics make her a powerful voice in the fight against negativity and cyberbullying. Through her videos, she not only raises awareness but also encourages others to embrace self-acceptance and empathy.
Also read: Is Leonardo Di Caprio 'way less available' after getting back with Gigi Hadid? Here's what his friends feel
About The Author
Introducing Khushi Srivastava, an aspiring and enterprising content writer with a passion for weaving captivating stories through the
...
Read more
Top Comments
There are no comments in this article yet. Be first to post one!