Why did Billie Eilish delete social media from her phone?
Billie Eilish shared why she deleted social media from her phone. She said that it felt like a 'crazy reality' when people started posting videos about her.
Published on Mar 03, 2023 | 07:10 PM IST | 79.2K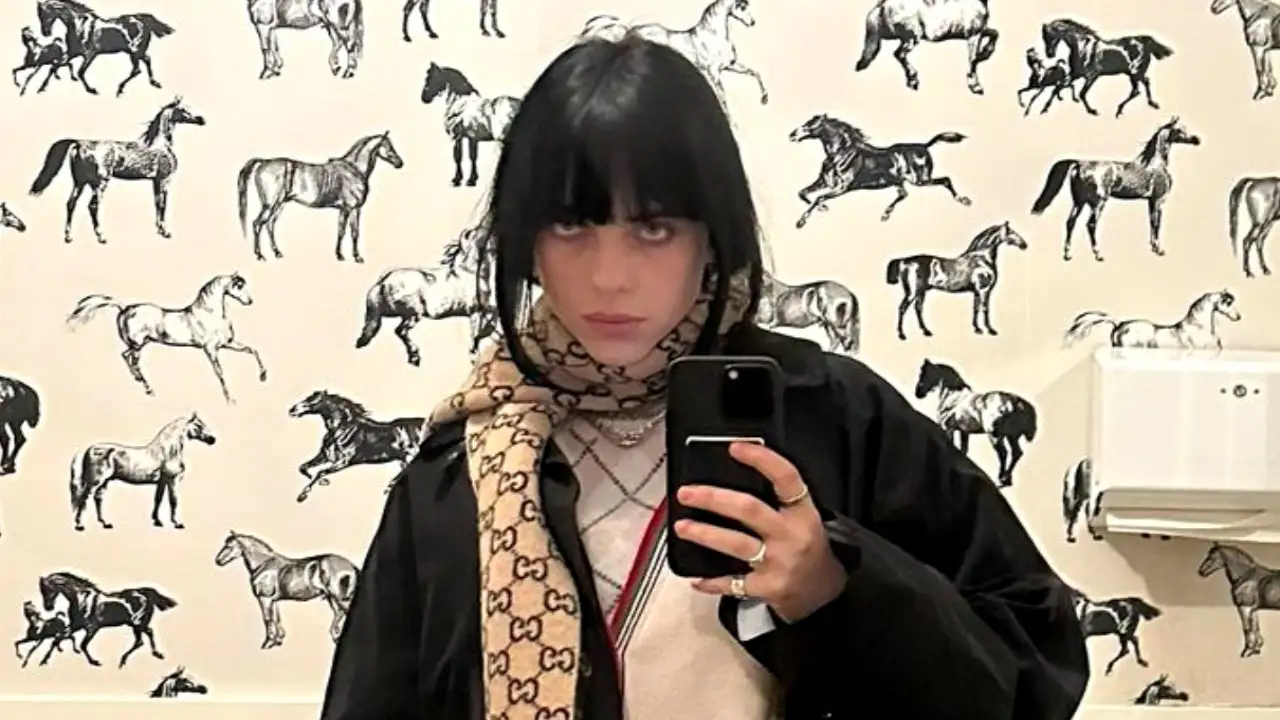 Billie Eilish has deleted all social media applications from her phone.
Recently, Billie featured in an episode of Conan O'Brien Needs A Friend podcast where she explained at length about her decision to stay away from social media. Read on to know more.
Billie Eilish on why she removed social media apps from her phone
During the episode, Billie said that she does not look at social media anymore and that she deleted it from her phone – which she noted, was 'such a huge deal' for her.
The 21-year-old singer reflected that growing up, she did have a childhood and that she used to do other things apart from being on the computer and video games. She said that as she grew older, the internet became what it is now.
The Happier Than Ever singer further explained that when she was a preteen, she felt like she was one of the people on the internet and that the people were 'her' people. But, as she continued doing what she did, the videos, and the things on the internet slowly started becoming about her. "I'm like, 'Ew! Stinky! I don't like that,'" she said, as reported via Entertainment Tonight.
Citing an example of this, she mentioned an instance when a video of her with her boyfriend Jesse Rutherford surfaced online which discussed why Billie Eilish was a horrible person. She felt that it is a 'crazy reality', where people state out definitive statements that they believe are true, like God came down and told them, she remarked, and that they should tell everybody about it, while netizens believed these statements for facts.
Billie Eilish says people on the internet are gullible
Continuing further, Billie said that it 'freaks' her out how gullible people on the internet are. She said that she too used to believe everything she read on the internet despite having proof that it's not all true. However, she said that there are a lot of small white lies across the internet that everybody believes. Giving another example she said that sometimes the paparazzi will click her outside the gym and then the news would say something along the lines that she is on her way to a studio to record her new album. She then wondered how many such lies she must have believed.
ALSO READ: From 'hating' herself to dealing with body issues- Billie Eilish opens up on Hypermobility diagnosis
FAQs
How old is Billie Eilish?
Billie Eilish is 21 years old.
---
Who is Billie Eilish's boyfriend?
Billie Eilish's boyfriend is Jesse Rutherford.
---
What is Billie Eilish's net worth?
According to Celebrity net worth, Billie Eilish's net worth is $30 million.
---
About The Author
A content writer for 3 years, Priyakshi channels her love for everything cinema through the written word, as she dabb...les in entertainment articles, movie reviews, and interviews.
Read more
Top Comments
There are no comments in this article yet. Be first to post one!