Why did Grimes rename her and Elon Musk's daughter?
Grimes has announced that her daughter's name has been changed from Exa Dark Sideræl to a single letter.
Published on Mar 29, 2023 | 12:11 AM IST | 161.3K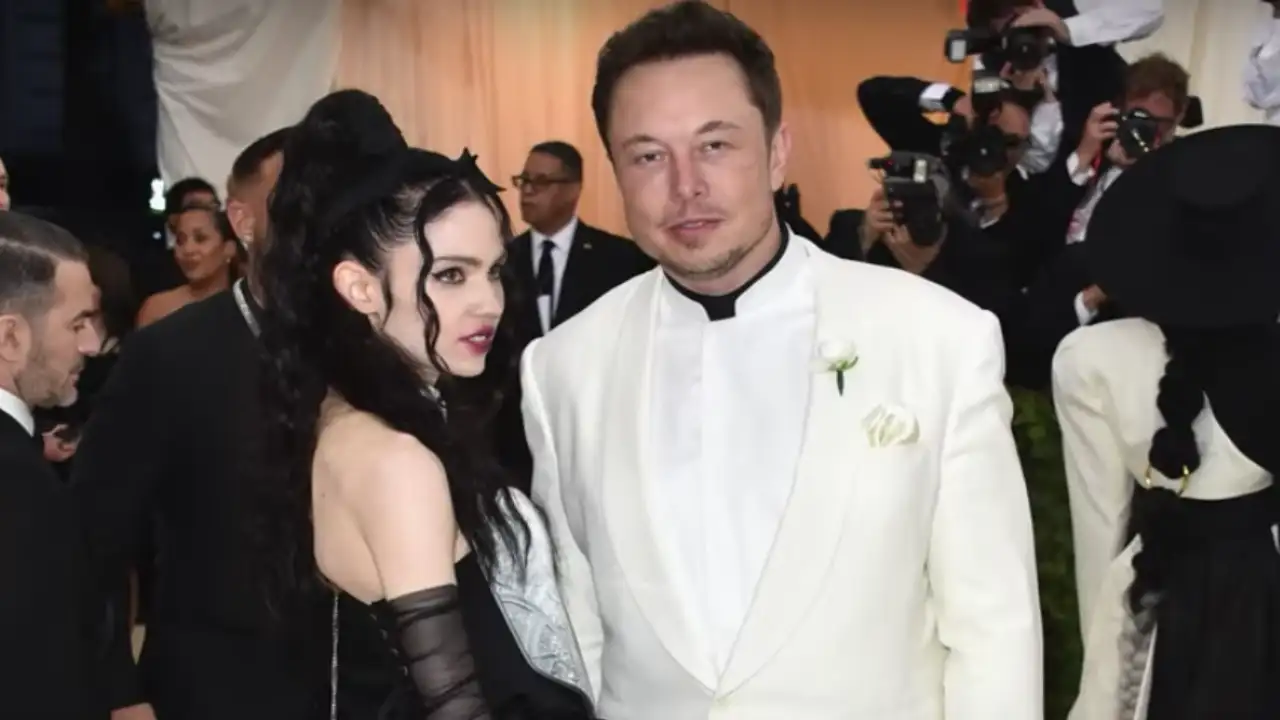 The singer recently announced that she had attempted to rename her daughter to a symbol, but sadly found out that the government would not recognize it. This was a surprise to many of her fans, as the singer had always been an advocate of creative expression. Despite the setback, the singer remains determined to continue pushing the boundaries of society and making a statement through her art.
Grimes revealed an exciting update on Thursday, March 23 - her one-year-old daughter, Exa Dark Sidræl, whom she shares with her ex Elon Musk, has a brand new name! Responding to a fan's inquiry, Grimes revealed that her daughter has been given a new name similar to the nickname she had first announced for her. It's clear that Grimes has had a fun and creative approach to naming her daughter!
Grimes, 35, whose real name is Claire Elise Boucher, shared that she had tried to change her daughter's name to "?" but ran into some issues.
Federal challenges limit Grime
hen Grimes first announced the arrival of her daughter, Exa, she revealed that she and Elon would call her "Y", similar to how they had nicknamed their son X Æ A-Xii, "X". In a new tweet, Grimes responded to a fan who had replied to a pair of photos of her and her daughter in matching outfits, implying that she had legally changed her daughter's name from Exa to a longer spelling of a question word or even a question mark, despite running into some issues. With this change, it seems the couple is continuing their love of unconventional names for their children.
ALSO READ: Elon Musk and Grimes SPLIT after 3 years together, are now 'semi separated'
"She's Y now, or 'Why?' or just '?' (But the government won't recognize that)," she wrote.
Grimes further explained that the name was in reference to a strong value for any human to have. She showed that the new name was in reference to "curiosity, the eternal question, .. and such."
While Y is the youngest of Grimes and Elon Musk's ten children, little is known about the twin babies he fathered with Neuralink director of operations Shivon Zilis in November 2021. It wasn't until July 2022 that Elon confirmed the news, but he has yet to release any details about the twins.
Are Elon Must and Grimes together?
n September 2021, the businessman told Page Six, "[Grimes and I] are semi-separated but still love each other, see each other frequently and are on great terms." The "Realiti" artist confirmed in a March 2022 Vanity Fair profile that the pair welcomed daughter Exa Dark Sideræl Musk via surrogate in December 2021
---
Why were Grimes and Elon Musk together?
The origin story. Legend has it that Musk and Grimes met on Twitter when Musk slithered into Grimes' DMs to bond over an extremely nerdy pun about artificial intelligence she'd once made.
---
How long did Elon Musk and Grimes date?
Tesla and SpaceX CEO Elon Musk and the musician Grimes started dating in 2018. Since then, they've broken up and gotten back together a few times — now, they appear to just be co-parents. Here's a timeline of their relationship, including a move to Texas and the birth of two kids.
---
About The Author
A content writer for 13 years, the entertainment section is Tanya's favorite. A self-confessed creative claustrophob...ic, she needs to explore, create, and see life with newer perspectives. If not near her laptop writing, she can be seen trekking and camping around the world. Read more
Top Comments
There are no comments in this article yet. Be first to post one!