Michael B. Jordan's new Calvin Klein ads set the internet on fire; Find out fans' reaction here
Michael B. Jordan's new Calvin Klein campaign quickly went viral online with social media users thirsting over the 36 year old actor.
Updated on Mar 02, 2023 | 10:11 AM IST | 72K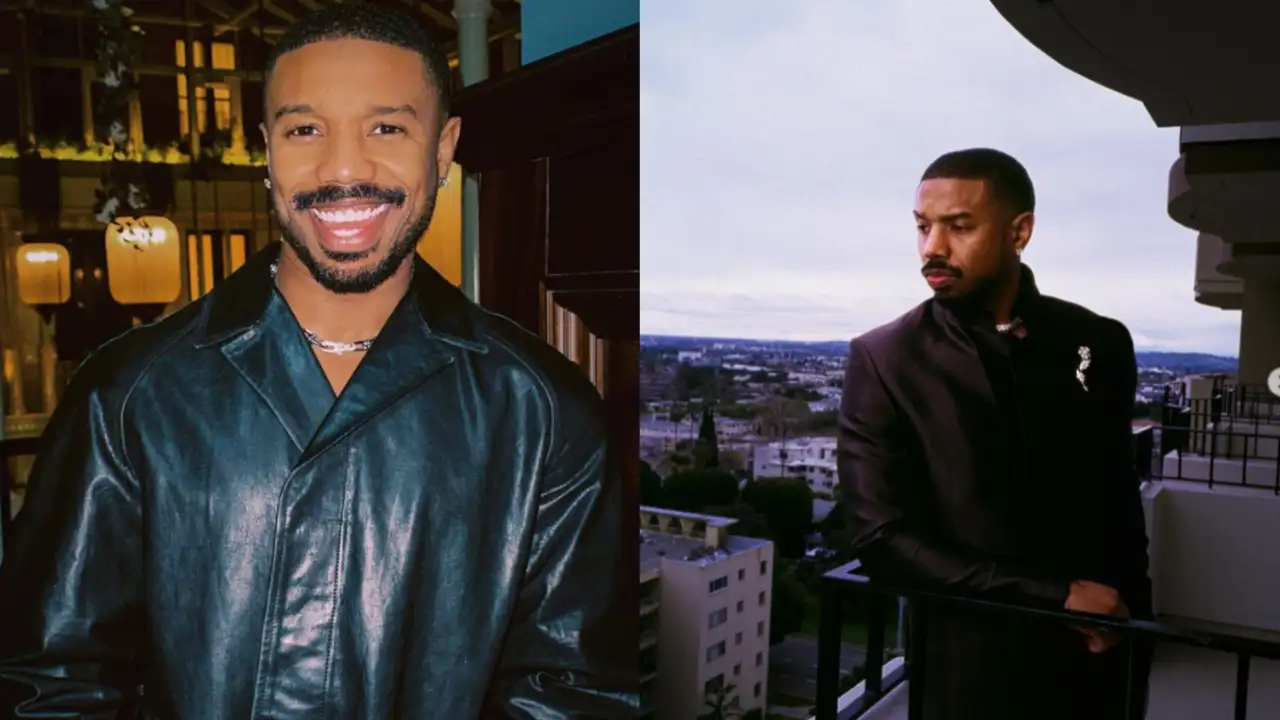 Michael B. Jordan has recently set the internet on fire as he posed for the now viral Calvin Klein's spring 2023 campaign. Fans have been thirsting over these new photos of the actor on social media and praising the actor for his toned physique and ripped abs. At the Creed III premiere, Michael B. Jordan revealed that before these photos dropped, he called and apologized to his mother. Read further to know how fans reacted to Jordan's new campaign for Calvin Klein.       
Fans reacts to Michael B. Jordan new Calvin Klein campaign
Fans have been praising the 36 year old in the now viral Calvin Klein underwear campaign as he posed in ripped abs. One user asked for forgiveness from God for her sin as she lusted for Jordan and asked the Lord to cleanse her mind. While the other one joked that she has an exclusive relationship with Jordan as they are married and asked other girls to calm down as nobody is getting their hands on Jordan.
Some fans even poked fun at Micahel B. Jordan's new ads for Calvin Klein. One user jokingly asked Jordan to tone it down as his girlfriend is so close to leaving him because of this ads. While the other user said in comment section that they will only buy the product if it comes with Michael B. Jordan. 
When asked about the release of the Calvin Klein campaign ad and opening of Creed III (which is also his directorial debut) at the same time, Michael B. Jordan said that he was happy and proud that everything came together at one time like a moment.
Earlier celebrities like Jamie Dornan, Justin Bieber, and Mark Wahlberg have also worked with the brand.
Michael B. Jordan apologizes to his mother
Michael B. Jordan is working with Calvin Klein for the first time as his steamy photos were captured by Mert & Marcus. At the red carpet for Creed III premiere, the 36 year old actor said he apologized to his mother before the pictures were released. Jordan called her and said sorry to her as she has to see such photos of her son. He said, 'I've got my business all out in the streets — literally.'
ALSO READ: 5 times Michael B Jordan's fit body in 'Without Remorse' screams GOALS!
Michael B. Jordan
Is Michael B Jordan in a relationship?
After breaking up with Lori Harvey, Michael Jordan is single.
---
What happened with Michael B. Jordan and his wife?
"Michael and Lori are both completely heartbroken. They still love each other," a source told People on June 4. Reportedly, Michael and Lori's split came down to one thing: being on different timelines.
---
When did Lori and Michael break up?
A source close to the couple confirmed to People that the model and the Creed actor have broken up on June 4, 2022.
---
About The Author
A writer with 2+ years of experience, addicted to movies, coffee, and traveling. Currently curating content for Hollywoo...d, from movies to TV shows and currently making web a more entertaining place. Read more
Top Comments
There are no comments in this article yet. Be first to post one!