Why has Jennifer Lopez's upcoming film 'Unstoppable' stopped shooting? Details inside
The upcoming wrestling drama starring Jennifer Lopez, titled 'Unstoppable,' has been suspended due to the ongoing writer's strike, causing a setback in production
Updated on Jun 05, 2023 | 09:32 AM IST | 151.5K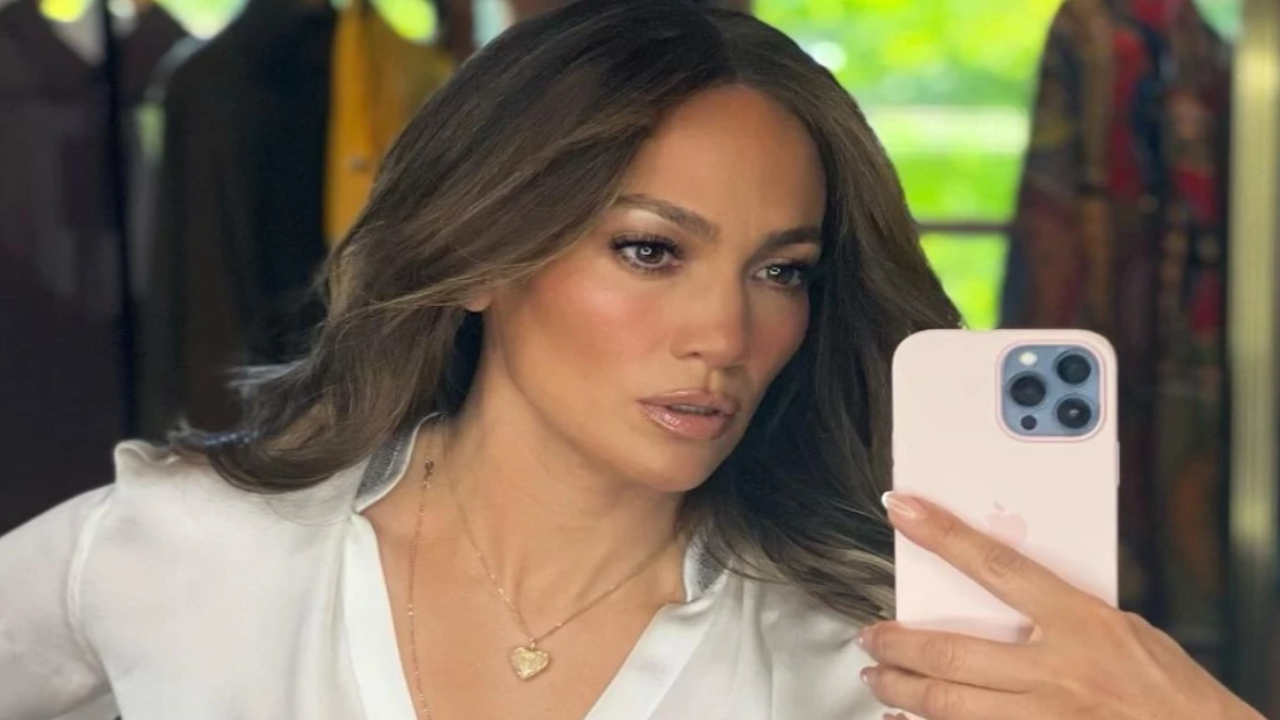 Key Highlight
Production on Jennifer Lopez's upcoming film 'Unstoppable' has come to an unexpected halt

The writer's strike is led by the Writers Guild of America (WGA)
Production on Jennifer Lopez's upcoming film 'Unstoppable' has come to an unexpected halt due to the ongoing writer's strike, as reported by Deadline. The movie, which also features Jharrel Jerome, tells the inspiring story of Anthony Robles, an accomplished wrestler born with one leg who overcame incredible odds to achieve national recognition. Unfortunately, after just two weeks of filming, production on the Prime Video movie was abruptly suspended due to the strike, impacting not only 'Unstoppable' but several other projects in the entertainment industry.
Strike Forces Suspension Amidst Filming
The writer's strike, led by the Writers Guild of America (WGA), has caused significant disruptions throughout the entertainment industry. 'Unstoppable' became another casualty of this labor dispute, resulting in the temporary suspension of its production. The presence of picketers, protesting at the University of Southern California (USC) where the movie was being filmed, compelled the production team to halt their operations. The strike has created an atmosphere of uncertainty, affecting various aspects of the filmmaking process. Recently, Ben Affleck, who happens to be Jennifer Lopez's husband and is also involved in financing the film, shared insights about the movie.
ALSO READ: Ben Affleck and Jennifer Lopez share a kiss amidst 'tensed' conversations and slamming car door controversy
Impact on Industry Projects
The halt in production of 'Unstoppable' adds to a growing list of projects affected by the ongoing writer's strike. Recently, Marvel Studios had to postpone shooting its highly anticipated Thunderbolts movie due to the strike, causing further disruptions in the industry. The strike's consequences have been felt not only by filmmakers but also by audiences eagerly anticipating the release of these captivating stories.
As 'Unstoppable' and other affected productions await the resolution of the writer's strike, there is hope that filming will resume once the labor dispute is resolved. However, the strike's impact on the industry has been undeniable, causing delays, financial losses, and frustrations for filmmakers and audiences alike. The temporary suspension of 'Unstoppable' serves as a poignant reminder of the ongoing labor dispute's ripple effect on the entertainment landscape. The industry eagerly awaits a resolution that will allow productions to resume, providing audiences with the exceptional storytelling they crave.
ALSO READ: Jennifer Lopez on experiencing guilt over her kids' lives in public eye: They didn't choose that
FAQs
Has Jennifer Lopez ever been married?
The star married Ojani Noa in 1997 and the duo was divorced in 1998. ​Later, she married Cris Judd in 2001, the couple was divorced in 2003. In 2004, she married Marc Anthony. The couple shares fraternal twins together named Emme and Max born in 2008. However, Lopez filed for divorce from Anthony in 2014. That means, Jennifer Lopez has been married three times before marrying Ben Afleck in 2022.
---
How old is Jennifer Lopez?
Born on July 24, 1969, Jennifer Lynn Lopez is 53 years old.
---
How many times was Jennifer Lopez married?
Jennifer Lopez has been married three times before marrying Ben Afleck in 2022.
---
About The Author
Suhasini is a budding writer with two years of experience under her belt. She has a passion for
...
Read more
Top Comments
There are no comments in this article yet. Be first to post one!