Why is Adam Devine attacking Marvel superhero movies and blaming them for 'ruining' comedy?
American Actor, comedian and producer Adam Devine recently shared his opinion about the impact of Marvel movies on Hollywood. Read on why?
Published on Aug 09, 2023 | 07:49 PM IST | 104.7K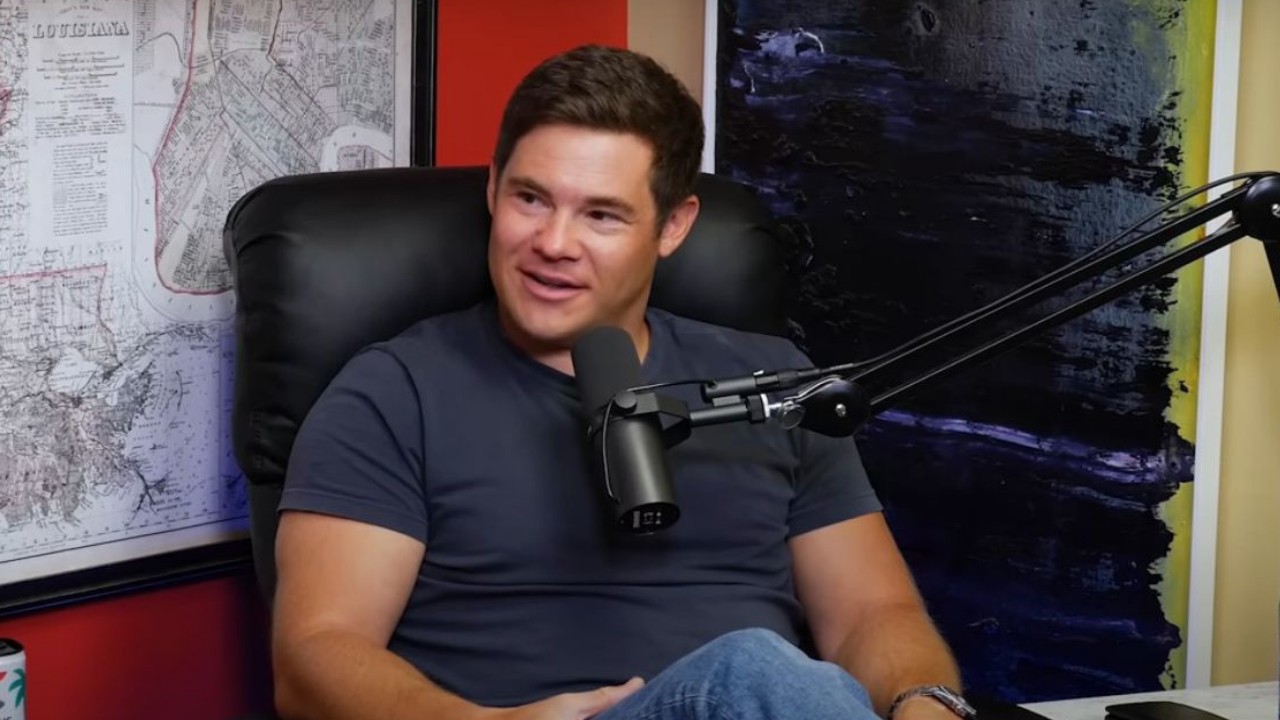 Key Highlight
Adam Devine slams Marvel for ruining Hollywood comedy

Celebrities Jennifer Aniston and Jennifer Lopez have earlier echoed similar thoughts
American actor-producer Adam Devine expressed his concerns about the impact of Marvel movies on Hollywood. During his appearance on Theo Von's this Past Weekend podcast as part of his promotional tour for Netflix's The Outlaws, Devine shared his perspective and stressed upon how the Marvel movies and the other superhero flicks like Ant-Man have killed the traditional hollywood comedy genre. 
Why does Adam Devine think Marvel killed the Hollywood comedy?
The Pitch Perfect actor Adam believes that the humor of these movies has led to a shift in how audiences perceive comedy in Hollywood. He said, "You have to mask it. That's why it falls under action-comedy, because you have to go through sequences of action before it comes to moments of humor." Devine added "When you watch comedy, you find yourself asking, this isn't comedy? Where are the jokes and bits?" 
According to Devine, when you're faced with the choice between spending the amount in watching a small-scale comedy, versus investing in a grand $200 million production, you will definitely choose the latter one. The actor stated, "Marvel movies manage to add a bit of humor, oh my good that raccoon is talking? which is anything but a real comedy." 
This is not the first time that a celebrity has raised an opinion against Marvel. Before Adam, Jennifer Aniston has also voiced similar thoughts in 2019. At that time she confessed to Variety that Marvel is impacting the qualities of film, ultimately leading her to return to TV. 
The Morning Show star said, "As you survey what's available currently, you find that it's a diminishing pool, dominated by marvel movies. Or things that don't align with my preferences or really not that interested in living in a green screen."
Jennifer Lopez also agreed with Aniston's thoughts during that time. She shared with Variety the challenge of crafting films that don't conform with the superhero franchise. 
Adam Devine's latest project
ALSO READ: The Out-Laws ending explained: Is crime comedy film starring Adam Devine, Pierce Brosnan setting up a sequel?
Adam Devine's most recent project is his role in Netflix's film The Out-Laws, which was brought to life under the production banner of American actor Adam Sandler's company. In the film, Devine shared the screen with esteemed actors such as Pierce Brosnan, Nina Dobrev, and Ellen Barkin. 
ALSO READ: Why is Eminem dissing former POTUS Donald Trump? Beef Explained
FAQs
Why did Andy DeVine leave Modern Family?
Because at that time Adam Devine chose to persue other career opportunities
---
How old was Adam DeVine in Workaholics?
Adam was 28 year old when the Workaholics came in 2011
---
Are Andy DeVine and Adam DeVine related?
No they both are not related.
---
About The Author
Meet Nidhi, the Content Writer. She's loves weaving her word magic on everything that's trending in
...
Read more
Top Comments
There are no comments in this article yet. Be first to post one!