Why is Rihanna facing 103 complaints at the FCC after her Super Bowl Halftime Show performance?
Rihanna's Super Bowl performance makes headlines yet again after getting 103 complaints at the FCC. Find out why.
Published on Feb 24, 2023 | 10:48 PM IST | 203K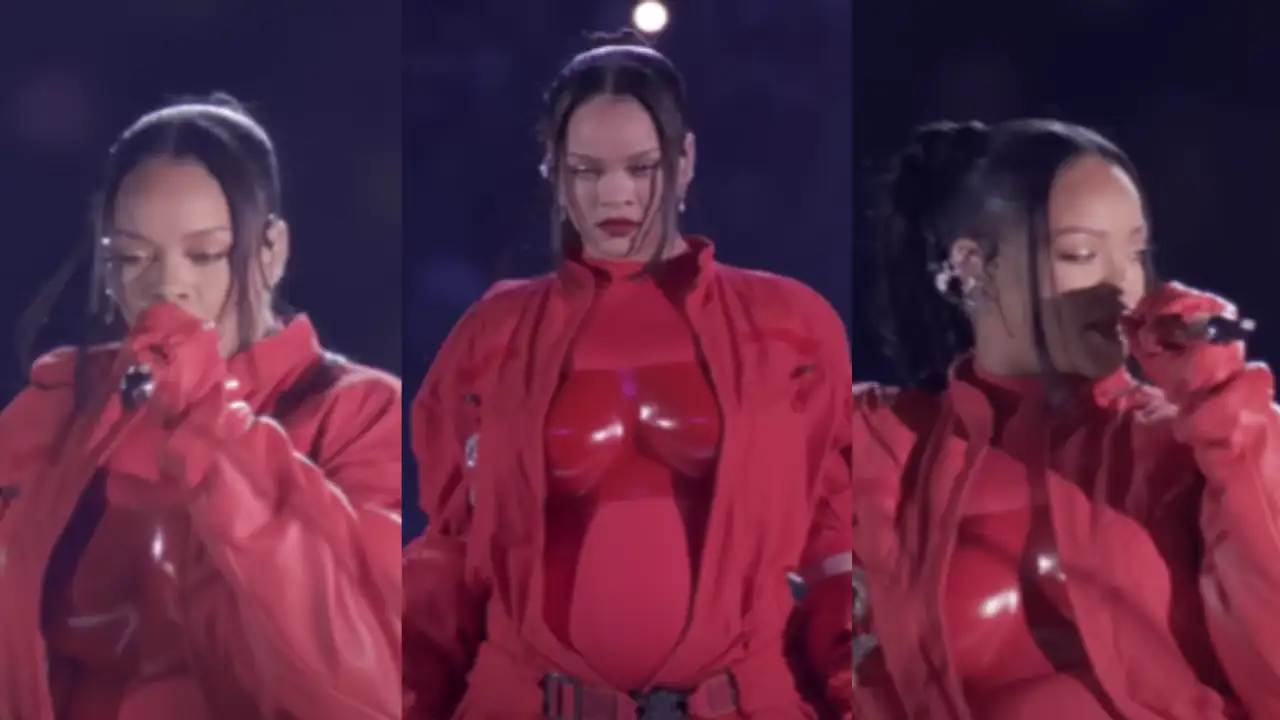 Rihanna's appearance at the Super Bowl has been the highlight until today. From her pregnancy to the viewers' hate comments to the audience's reaction to her outstanding performance, the pop queen shook the stage with her 13-minute performance. Super Bowl 2023 was her first live event after giving birth to her firstborn. Rihanna is expecting again and would be a mommy soon, for the second time.
What is FCC fuss all about?
Many who watched the Super Bowl on television were outraged by Rihanna's performance which made them pour out complaints against the singer, claiming that it was overly sexualized for the audience to view it with family as it contained sexual moves.
The general conclusion among those who felt forced to protest about Rihanna to the authorities was that the lyrics and dance were too sexualized, with some spectators even equating it with porn.
According to reports, TMZ obtained approximately 103 complaints made to the Federal Communications Commission, a US government agency that works extensively to regulate the content that is screened on television.
ALSO READ: Rihanna's performance plans at the Super Bowl Halftime Show: What to expect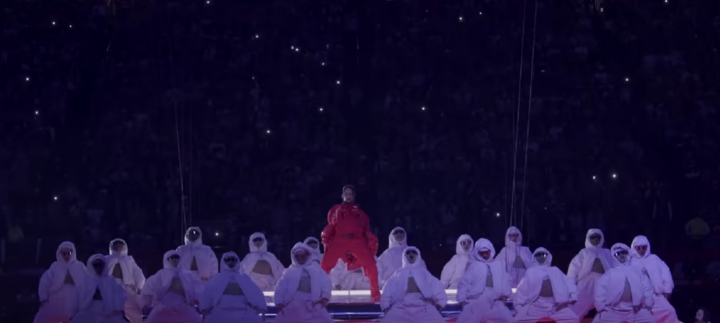 Here is what viewers commented
Some people did not like how Rihanna presented herself. The viewers came out and commented on her 'unacceptable' moves, which did not appear to be entertainment-friendly and were instead compared to pornography.
One of the viewers from California even said that Rihanna's performance was similar to Kim Petras and Sam Smith's Grammy performance. She said, "I don't care what someone worships, but children shouldn't be exposed to pornography, and as an adult, I don't wish to see it... Where has decency gone? How about respect for others and oneself?"
"The halftime show this year was so obscene that I had to turn the TV off due to the sexual material," said a Utahn viewer.
Meanwhile, people all around the nation clutched their pearls in protest of the 'overtly sexual dancing' and songs with explicit lyrics.
Though there were many who loved what Rihanna delivered, there were a few in the audience who expected Rihanna's Super Bowl performance to be a little more elevated, such as Donald Trump, who was one of the viewers to comment on her show, stating that it was 'not her best'.
As far as Rihanna who received 103 complaints is concerned, this isn't the first time this has happened at the Super Bowl. Back in 2004, Justin Timberlake and Janet Jackson also received 540,000 complaints for their wardrobe mishap.
ALSO READ: What did Rihanna DM to her ASL Interpreter Justina Miles after their terrific Super Bowl Halftime show?
About The Author
Expertise: Hollywood, Entertainment, Philosophy, and Lifestyle - "Mirror of Life" complier and co-author ...of several other anthologies. Summerizes' love for writing and creating magic with words has always been her passion. Akanksha, who comes with 2.5 years of experience, has contributed to a diverse field of content creation. For her, writing is what completes her. Read more
Top Comments
There are no comments in this article yet. Be first to post one!