Why is Selena Gomez facing severe backlash over her sweatshirt in recent PICS? Fan says, 'So disappointed'
Selena Gomez recently uploaded a few photos on her Instagram space in which she can be seen enjoying ice cream. However, fans are upset over her sweatshirt.
Updated on Jun 09, 2023 | 10:58 AM IST | 242.4K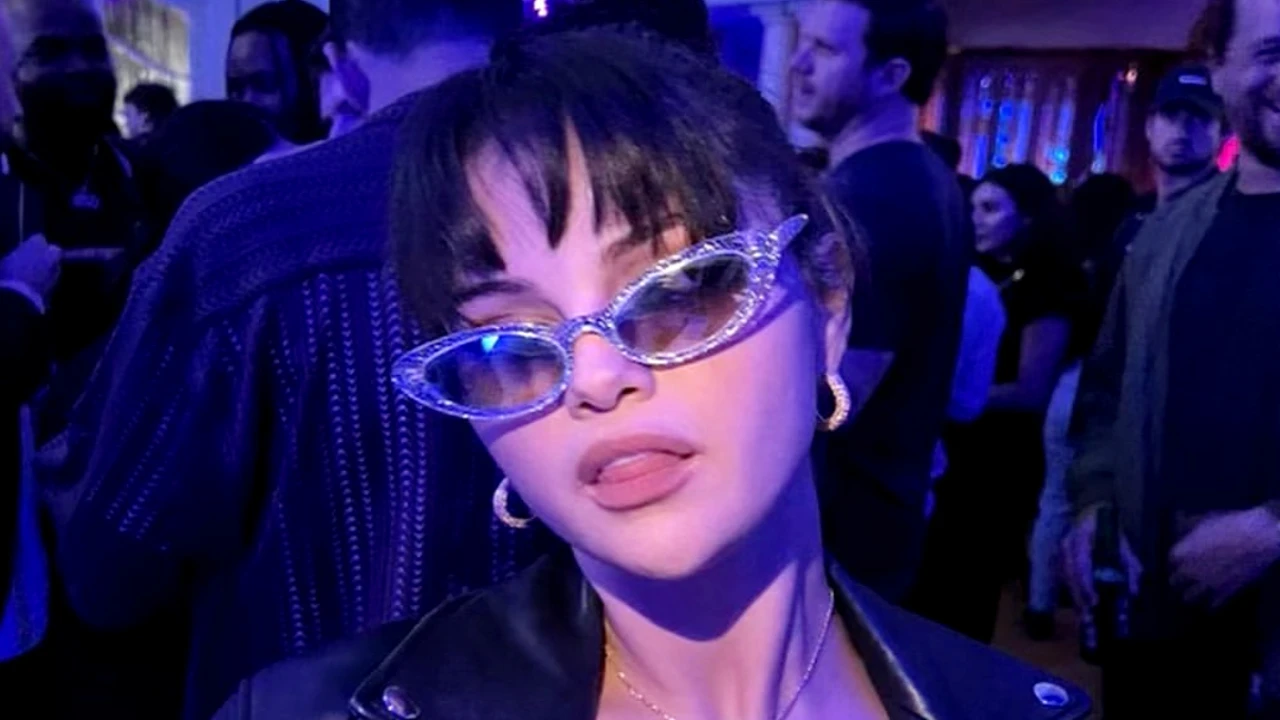 Key Highlight
Selena Gomez's followers are blasting her for seemingly supporting a controversial brand

Fans took to the comments of Selena's latest Instagram post to express their disappointment
Selena Gomez's fans are upset with her.
The 30-year-old singer recently took to her Instagram space and shared a slew of pictures in which she can be seen enjoying some ice cream with a friend. In the photos, Selena can be seen donning a grey Balenciaga sweatshirt along with a pair of blue denim shorts. Her hair was styled in a high ponytail. She wrapped up the look with a pair of golden hoop earrings and a pair of sneakers. Sharing the photos, she captioned the post, "Ice cream chillin (ice cream emoji)".
As soon as she shared the post, fans and followers noticed Selena's sweatshirt and called her out for supporting the controversial brand. For the unversed, the luxury brand came under fire last November for its Spring/Summer 2023 collection that showed two kids posing with teddy bears wearing B**M-style bond*ge gear. The ad campaign also reportedly featured court documents from a child sexual abuse case.
Read on to know more.
Selena Gomez's fans express disappointment over her wearing controversial brand
Selena Gomez's fans did not mince their words when it came to critique the singer over her seemingly supporting the controversial brand. One user wrote, "So it's safe to say you're cool with child exploitation then by wearing your Balenciaga sweatshirt." A second user's comment read, "Advertising the Pedophile brand along w Kim K. So wrong and so sad. I thought you were different." A third follower commented, "Balencinga who sexualizes children? Is that wat you call kill em with kindness? (pig emoji)"
Selena Gomez Instagram post
Yet another person commented, "You who were the youngest UNICEF ambassador and who defend children so much, you should not wear BALENCIAGA (crying emoji)". Another person commented, "I thought you were a good person but you are malicious (thumbs down emoji), do you know that this brand supports pedophilia, soooo diasappointed in you (sad emoji)".
Still others defended the Rare singer and pointed out that the pictures in question are not recent but quite a few years old. One fan said, "To everyone extremely concerned about the sweater only if you would be wise enough and have a small amount of brain to understand this is a old photo which is extremely obvious. Use the little brain before just vomiting stuff in the comments like psychopaths." A second fan said that simply wearing a brand's sweatshirt does not mean Selena is promoting it. "I dont know why people think she's promoting it. Are you saying I can't wear gucci without promoting it? Its old+ let her wear what she wants to wear what balinciaga (i spelled that wrong) was horrible but they made ammends but wearing a brands clothing doesn't mean you promote it."
ALSO READ: Selena Gomez exudes joy as she shares new PICS from her Paris trip; Fans REACT
FAQs
How old is Selena Gomez?
Selena Gomez is 30 years old.
---
Is Selena Gomez dating someone?
Selena Gomez is rumoured to be dating Zayn Malik.
---
About The Author
A content writer for 3 years, Priyakshi channels her love for everyth
...
Read more
Top Comments
There are no comments in this article yet. Be first to post one!