Why Will Smith might not feature alongside Brad Pitt in Lewis Hamilton's racing movie; Find out
Will Smith expressed that he would love to be part of Lewis Hamilton and Brad Pitt's racing movie. However, will the actor feature in the film? Find out.
Updated on Mar 20, 2023 | 02:32 PM IST | 157.2K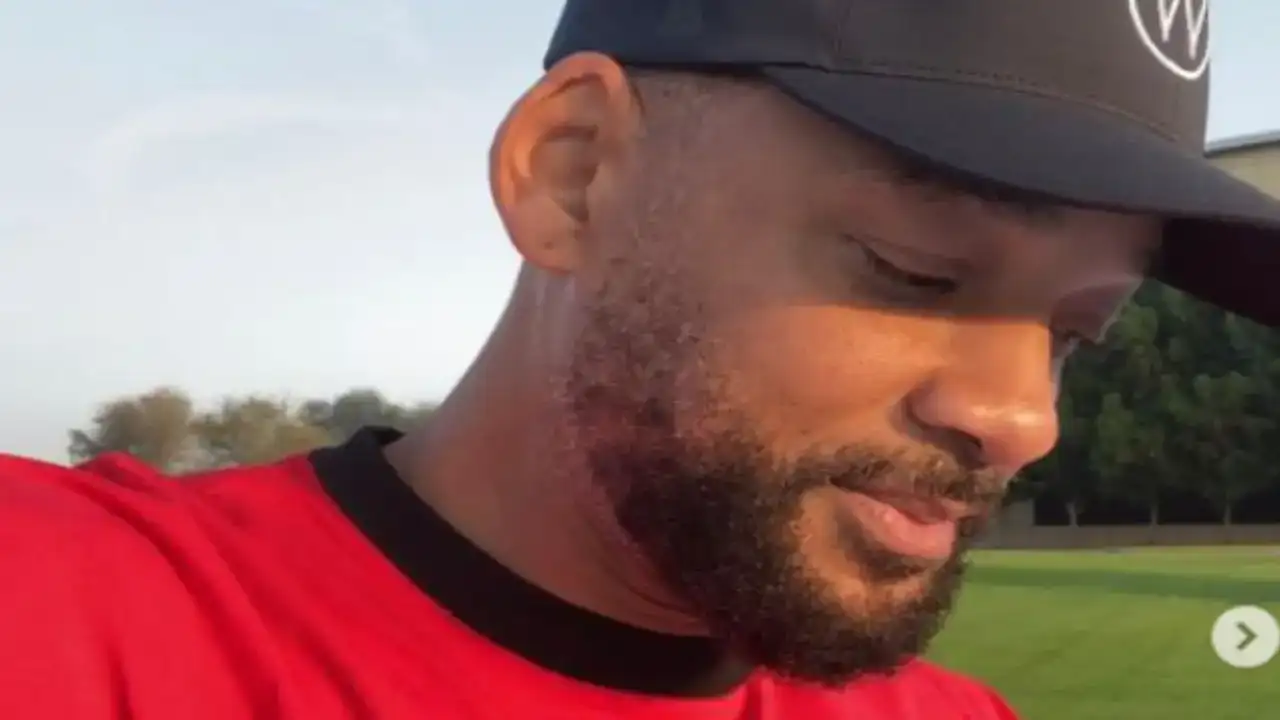 Will Smith might not join Brad Pitt and Lewis Hamilton's Formula One movie. For the unversed, seven-time F1 champion Lewis Hamilton has geared up to turn producer with his upcoming film, which he says will be the 'greatest racing movie ever'.
In October last year, Hamilton said, "I have such high hopes for it. I know we're going to make the best racing movie that's ever existed, both visually, and we're going to work on making sure we pull on the heartstrings of all those fans."
Will Smith in Lewis Hamilton's movie?
Now, Oscar-winner Will Smith, who is also a Lewis Hamilton fan, expressed that he would love to star in the film. Talking to Sky Sports, before the Saudi Arabia Grand Prix, Smith said, "I haven't been asked yet but I would love to." Adding further, he said, "I might have to work on this gut though, it doesn't fit in the car too well."
Looks like fans would have to wait to find out if Will Smith gets an offer to star in Hamilton's film.
However, the F1 champion has made it clear that he is not going to turn actor in the movie. Hamilton shared that the drivers will be involved in the filming of the on-track action, however, he added, that they are not actors, which is why he is most probably a part of the movie as well.
More on Lewis Hamilton's movie
Lewis Hamilton's upcoming racing movie will be directed by Oscar-nominated director Joseph Kosinski, who also helmed Top Gun: Maverick. Some of the technology used in Top Gun will also be used in the upcoming movie. The film will be produced by Hamilton's new production company Dawn Apollo Films along with Apple. The film will be written by Ehren Kruger who was also the writer for Top Gun: Maverick.
ALSO READ: Did Brad Pitt send Valentine's Day flowers to Ines de Ramon? Everything to know
FAQs
What is Will Smith known for?
Willard Carroll Will Smith II (born September 25, 1968) is an American actor, comedian, producer, rapper, and songwriter. He has enjoyed success in television, film, and music.
---
Did Will Smith grow up poor?
Will Smith is one of the most successful actors in Hollywood, but he didn't grow up in a rich and educated family. In fact, he grew up in a poor neighborhood with an alcoholic father who threatened him and his mother.
---
Was Will Smith a rapper first?
In the late 1980s, Smith achieved modest fame as a rapper under the name The Fresh Prince.
---
About The Author
A content writer for 3 years, Priyakshi channels her love for everything cinema through the written word, as she dabb...les in entertainment articles, movie reviews, and interviews.
Read more
Top Comments
There are no comments in this article yet. Be first to post one!