WrestleMania 39: 'She has grown in past 3 years', Charlotte Flair praises Rhea Ripley ahead of SmackDown
Here is what Charlotte Flair has to say about her upcoming competition with Rhea Ripley at WWE WrestleMania 39.
Published on Mar 18, 2023 | 12:41 PM IST | 56.3K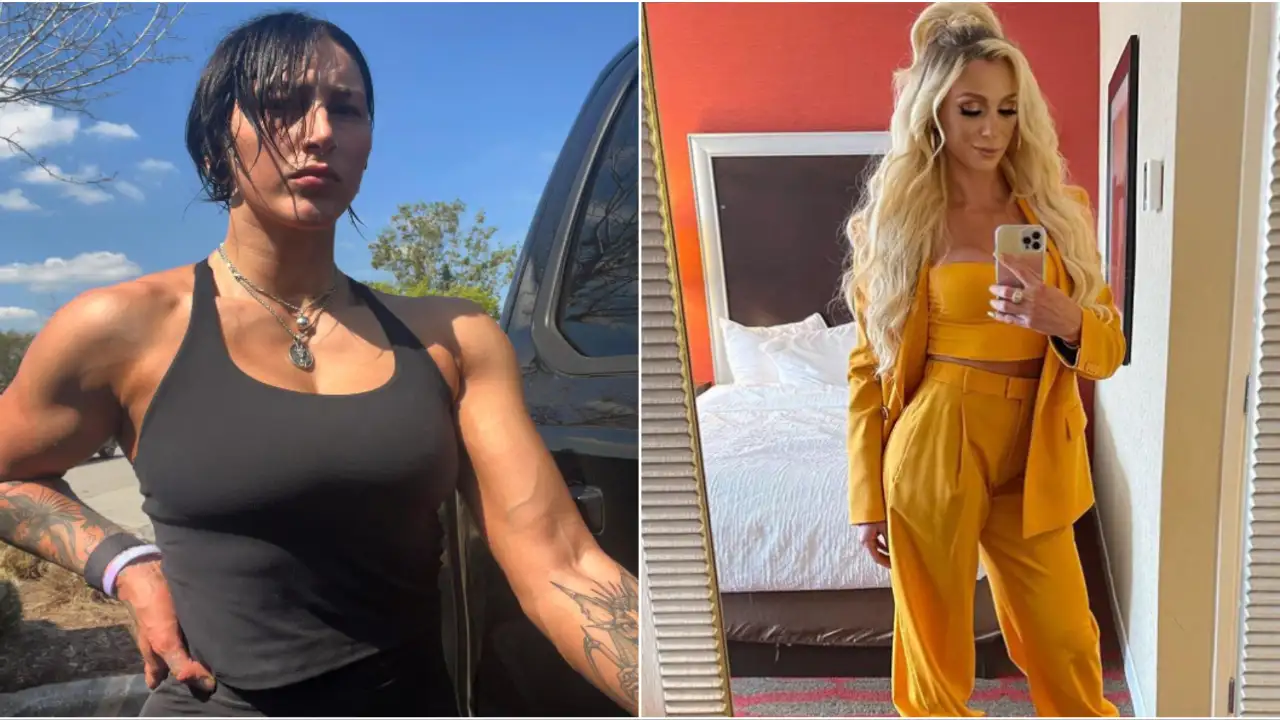 At the WWE WrestleMania 39, Charlotte Flair will be competing against The Judgment Day's Rhea Ripley to defend the SmackDown Women's Championship.
Previously at WrestleMania 36, Charlotte Flair won against the Rhea Ripley to win the title but this time that later has already claimed that she will be getting her revenge. Rhea was trapped by Charlotte in Figure Four and bridged into Figure Eight.
Here is what Charlotte Flair has to say about her upcoming competition with Rhea Ripely at WWE WrestleMania 39.
Charlotte Flair on Rhea Ripley
While talking to the Miami Herald's Jim Varsallone, Charlotte Flair praised Rhea Ripley and said that she has grown a lot since the past three years but said that even she has grown well. Flair says that when both of them are competing against each other, it is like two titans.
Charlotte adds that, 'We're both very aggressive and not many women get the opportunity to face each other again at WrestleMania'.     
Charlotte Flair also noted that at Rhea Ripley's first WrestleMania match there was no audience because of the pandemic and this time around she really wants to show the latter all the aspects of the WWE universe.
There is also a good possibility that Rhea Ripley may have The Judgment Day ringside to help her this time around. Therefore when asked about the possibility of Dominik Mysterio getting involved in this match Charlotte Flair jokingly said that her husband is very protective of her and is a really good wrestler. AEW star Andrade El Idolo is the husband of Charlotte Flair.
While talking to Jim Varsallone, Flair has also said that she wants to let people see the softer side of her personality after she has spent most of her career wanting people to boo on her because of the job.
ALSO READ: WWE SmackDown: Why did Dominik Mysterio come out to defend Rhea Ripely against Charlotte Flair?
Charlotte Flair
Has Charlotte Flair had a baby?
No children or grandchildren. She has been married at least three times, but has yet to have any children.
---
Why was Charlotte Flair out of WWE?
So after her honeymoon, Flair underwent multiple dental procedures after which she could not risk being hit in the face for weeks at a time. Flair said she probably could have been back for SummerSlam in late July, but stayed out longer knowing she still had one more procedure to get through.
---
Is Charlotte Flair back to WWE?
Sometimes real life gets in the way for WWE Superstars. It sure seems Charlotte Flair hasn't missed a beat since she made her shocking return to WWE at the end of 2022. Picking up right where she left off before her hiatus, Charlotte captured the SmackDown Women's title about, oh, 14 seconds after she came back.
---
About The Author
A writer with 2+ years of experience, addicted to movies, coffee, and traveling. Currently curating content for Hollywoo...d, from movies to TV shows and currently making web a more entertaining place. Read more
Top Comments
There are no comments in this article yet. Be first to post one!