WWE SmackDown: Why did Dominik Mysterio come out to defend Rhea Ripely against Charlotte Flair?
Both Rhea Ripely and Charlotte Flair have gone back and forth in last few weeks with Ripely wanting to settle score and Flair wanting to defend her title.
Updated on Feb 27, 2023 | 11:10 AM IST | 138.1K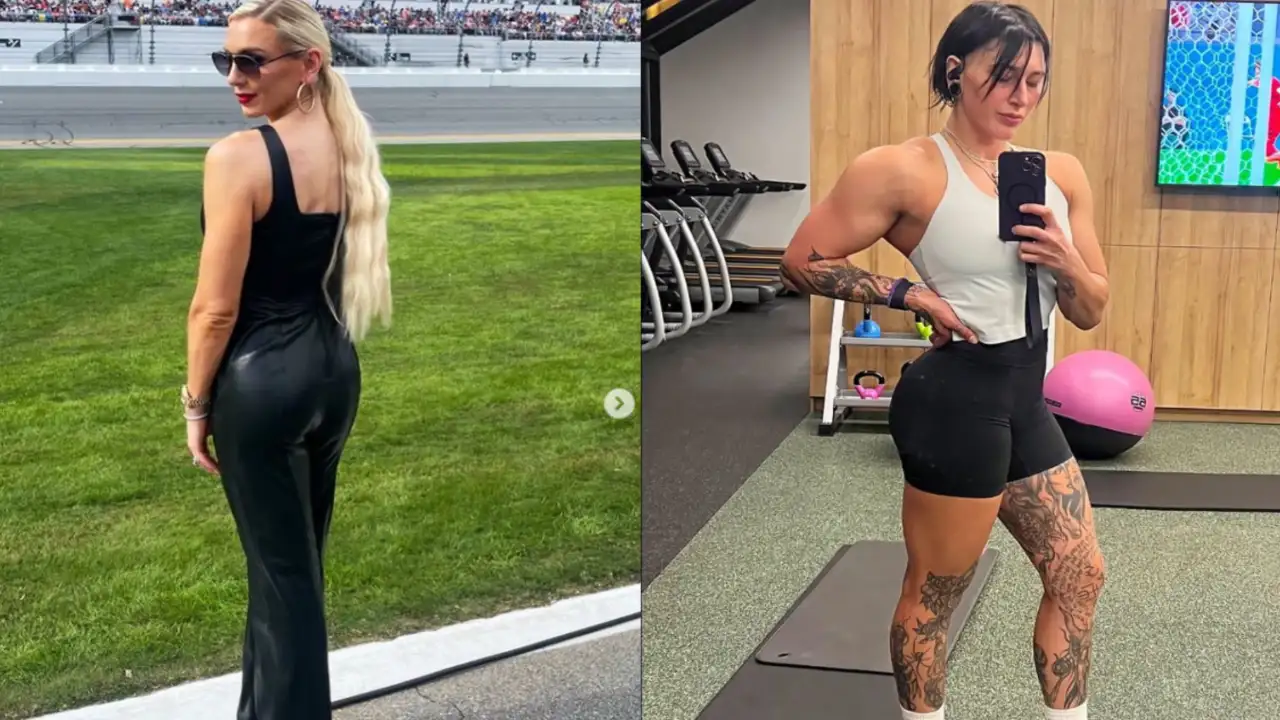 At WWE Wrestle Mania 39, Charlotte Flair will have to defend her title of SamckDown Women's Champion against Rhea Ripely. Before their meet at the big wrestling event, the duo came face to face on the SmackDown episode. The face-off started between the Dominik Mysterio and Charlotte Flair before there was short stare down between Rhea Ripely and Flair. Here are the details about WWE SmackDown.   
SmackDown between Rhea Ripely and Charlotte Flair
Charlotte Flair started the WWE Segment by saying that there are only 35 days till WrestleMania 39 and since Rhea Ripely talks big on the Monday Right Raw, she cannot wait to see what Ripely has to say to her face. Flair tries to instigate Rhea as she reminds her of the last time when they were in the ring together. Charlotte sarcastically adds that it is fine to be scared and 'Having second thoughts about choosing me'.
At this moment Dominik Mysterio comes out as he wouldn't let Flair to talk to 'mami' like that. Mysterio says that Charlotte Flair is just jealous of Rhea Ripely since she is the hottest in WWE. Flair quickly rubbishes this claim and says that she has 'a real Latino man at home with a thicker accent'.    
Then Dominik Mysterio starts talking about their similarities before talking about their dads. He takes a personal hit at Flair and says that when Ripely would beat Flair at WrestleMania she would know her father was right as he used to say, 'You're just not good enough'.  
At this point, Flair got into Dominik's face but Ripely walked into the ring for the stare down before Dominik separated both of them.
The match between Charlotte Flair and Rhea Ripely would be one of the biggest matches in WrestleMania 39.
Rhea Ripely
Who is Rhea Ripley in a relationship?
17 Rhea Ripley Is In A Relationship With Buddy Matthews.
---
What made Rhea Ripley famous?
Rhea Ripley has made more pro wrestling history, becoming the first Australian to win the WWE's most famous match, the Royal Rumble.
---
What gender is Rhea?
Rhea came to terms with their gender identity in a very public way. Rhea now firmly identifies as gender non-binary and uses they/them/their pronouns.
---
About The Author
A writer with 2+ years of experience, addicted to movies, coffee, and traveling. Currently curating content for Hollywoo...d, from movies to TV shows and currently making web a more entertaining place. Read more
Top Comments
There are no comments in this article yet. Be first to post one!