'You make me look like...': When Ryan Reynolds shared what it feels like to stand next to Dwayne Johnson
Did you know that Ryan Reynolds once shared what he feels like when standing beside our beloved Dwayne 'The Rock' Johnson in a playful banter? Read on!
Updated on Sep 22, 2023 | 07:58 PM IST | 102.4K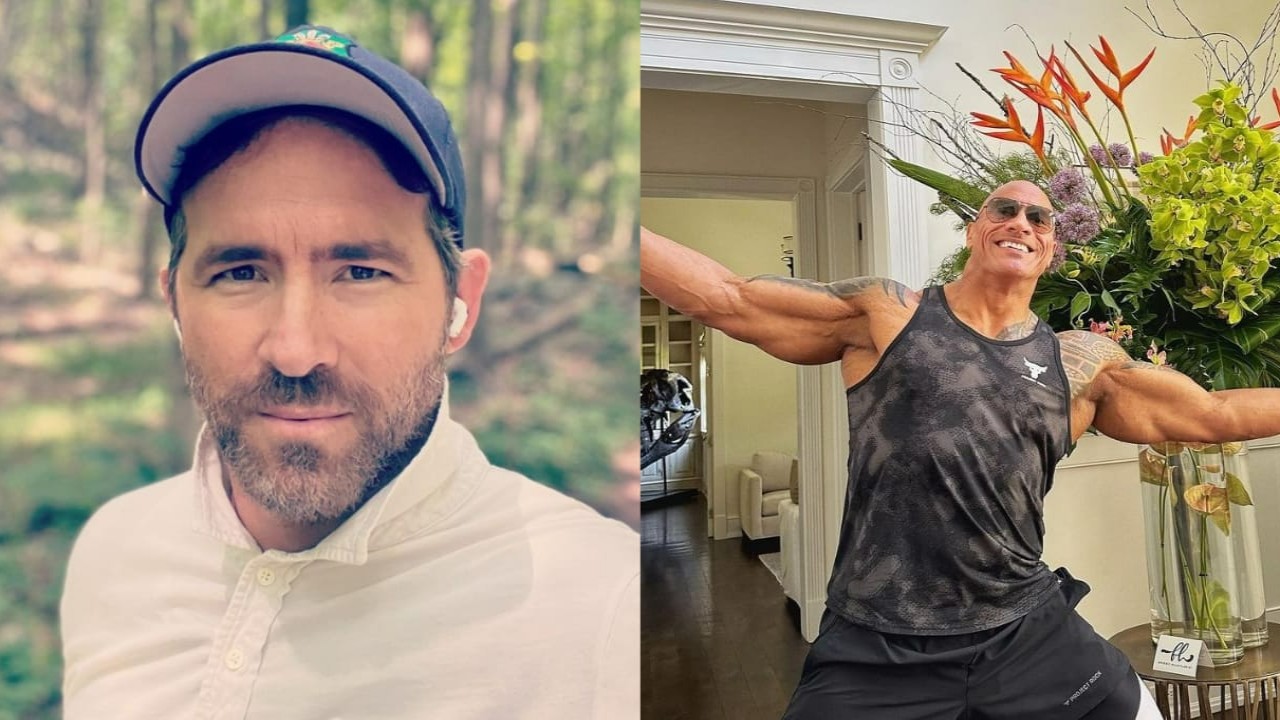 Key Highlight
Ryan Reynolds opened up about his genuine feelings while standing beside Dwayne Johnson

His statement elicited laughter from both the Rock himself and Gal Gadot
In a game show with Vanity Fair conducted approximately one year ago, Ryan Reynolds, the charismatic Hollywood actor known for his wit and humor, found himself sharing some humorous insights about his experience working alongside his co-stars, Gal Gadot and Dwayne Johnson, in the blockbuster film Red Notice. As the conversation unfolded, it became evident that Reynolds had a unique perspective on standing beside the larger-than-life figure of Dwayne Johnson.
When Ryan Reynolds humorously shared his thoughts about how he feels when standing beside our beloved Dwayne Johnson
At the start of Vanity Fair's game show, the Deadpool star flashed a mischievous grin and remarked to Dwayne Johnson while eyeing The Rock's impressive physique, "I especially think what makes other people laugh is me standing next to you anywhere because you make me look like Timothee Chalamet."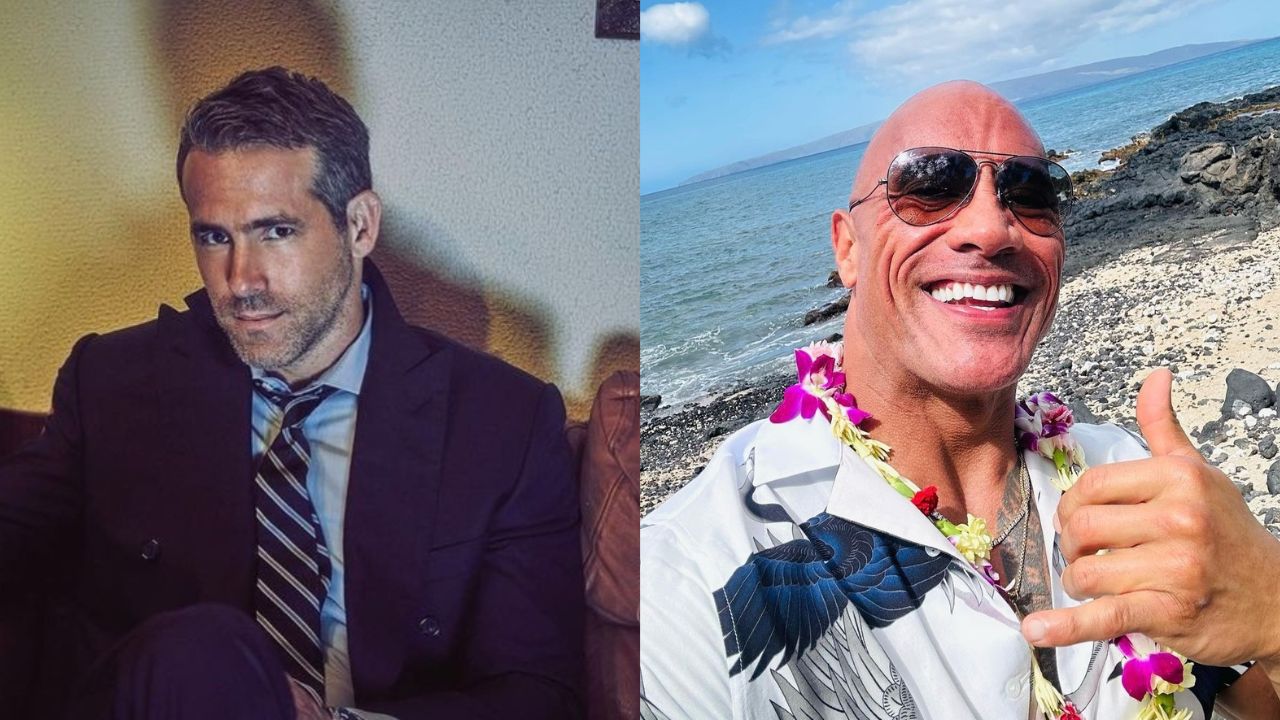 ALSO READ: 'I'm against child abuse…': When Ryan Reynolds revealed why he won't put his kids in show biz, calls it 'crazy pursuit'
After Reynolds shared his feeling of being like Timothee, Gal Gadot and our beloved The Rock couldn't control their laughter and responded with hearty laughs to his statement.
Ryan Reynolds and Dwayne Johnson's Friendship
But the revelations didn't end there. Reynolds, always ready to sprinkle some humor into the conversation, shared an amusing tidbit about his personal life. In the same interview, our beloved Free Guy disclosed that his daughter has a unique nickname for Dwayne Johnson – Maui. This unusual nickname came about because Reynolds' daughter is a big fan of the character Maui, which Dwayne Johnson voiced in Disney's popular animated movie Moana from 2016. 
Rock and Ryan share a longstanding friendship that dates back to the early 2000s. Their initial encounter took place during a promotional event for their respective movies, coincidentally landing them in Cancun during MTV Spring Break. Since that serendipitous meeting, their bond has only grown stronger, culminating in their collaboration on the film Red Notice as per multiple sources.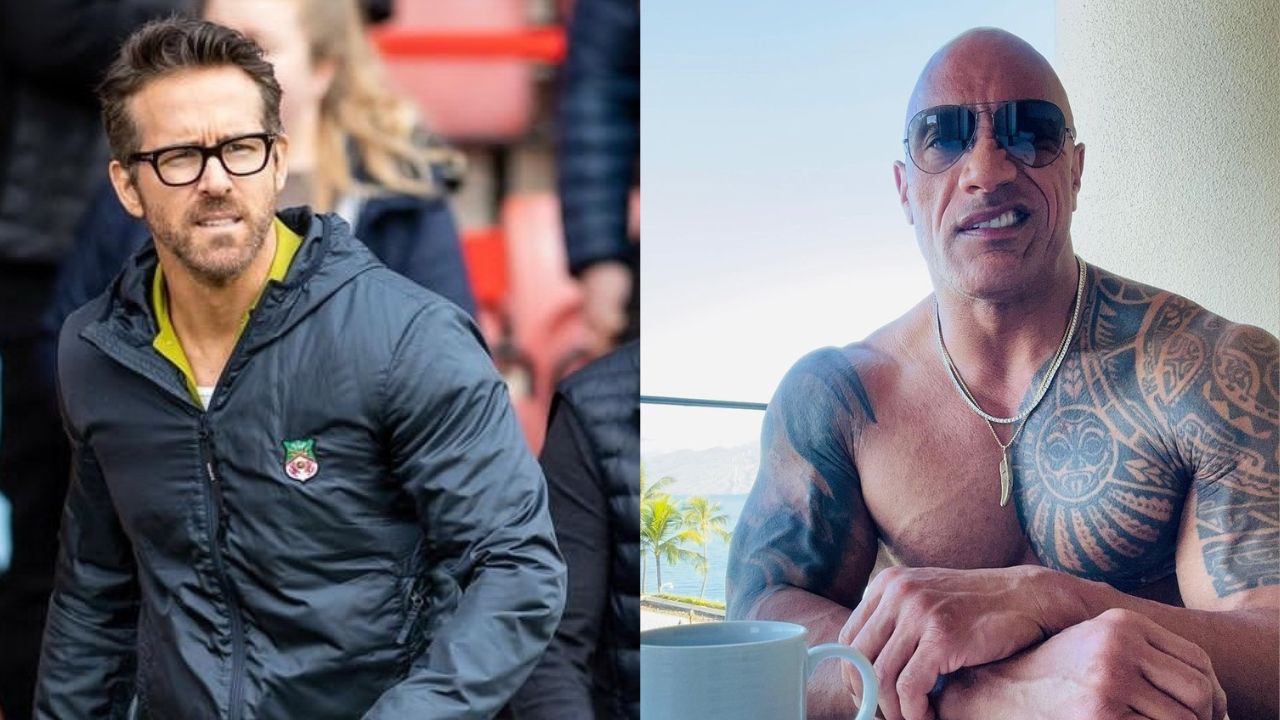 ALSO READ: 'Broke every bone in my left side': When Ryan Reynolds opened up about being hit by drunk driver while being tipsy himself
Numerous sources have confirmed that Johnson has expressed his enduring connection with Reynolds, claiming that he hasn't known any other actor in Hollywood for a longer period. Their relationship has often been likened to that of an old couple, characterized by playful banter, and occasional disagreements, yet an underlying foundation of love and mutual respect.
Reynolds, on his part, has mentioned their shared pastime of trying to bring laughter into each other's lives. He appreciates Johnson's ability to find humor in himself, which has added depth and authenticity to their bond.
ALSO READ: 'Stamps, smackdowns, and tinsel town fame': When Dwayne Johnson turned from practice roster to people's champion
FAQs
Why is Ryan Reynolds such a popular actor?
Ryan Reynolds is popular for several reasons, including his versatility as an actor, his charismatic personality, and his ability to connect with audiences across different genres
---
What are some of Ryan Reynolds' notable film roles?
Ryan Reynolds has played a range of memorable roles in films such as Van Wilder, Waiting, Green Lantern, and Deadpool
---
Is Dwayne Johnson still involved in wrestling?
While Dwayne Johnson transitioned from professional wrestling to acting, he occasionally makes appearances in WWE events
---
Top Comments
There are no comments in this article yet. Be first to post one!