Your Place or Mine Trailer: 5 things to look forward to in Reese Witherspoon, Ashton Kutcher's Netflix rom-com
The on-screen chemistry of Kutcher and Witherspoon stuns audience in Your Place or Mine trailer, here is everything you need to know
Updated on Jan 13, 2023 | 01:54 PM IST | 106.5K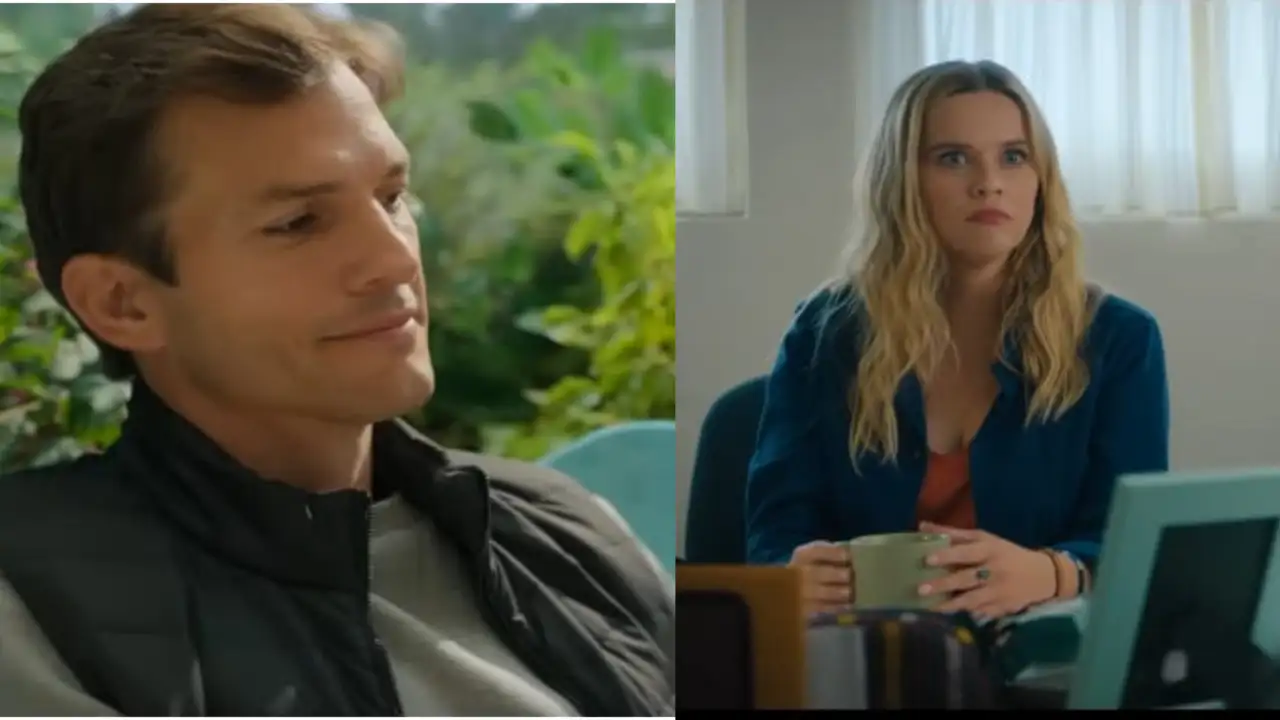 Netflix recently released a trailer for Your Place or Mine starring Reese Witherspoon and Ashton Kutcher. After watching the trailer, it can be said that the on-screen chemistry of these two is undeniable. The quintessential rom-com story and direction by esteemed Aline Brosh McKenna promises to make it one of those movies of 2023 that cannot be missed.
Here are five things you should look forward to in Reese Witherspoon and Ashton Kutcher's Netflix rom-com which is about to be released.
5 things to look forward to the Netflix's rom-com
1. Reese Witherspoon and Ashton Kutcher's on-screen chemistry
When it was announced that Ashton Kutcher and Reese Witherspoon would be co-starring together in the Netflix rom-com, movie lovers were ecstatic about the idea of the two stars coming together for a movie. The trailer shows glimpses of their great on-screen chemistry. It has people questioning as to why these people were not paired together all these years.
2. Written and directed by Aline Brosh McKenna
This upcoming Netflix rom-com was written by Aline Brosh McKenna, who has also been the screenwriter of hit movies such as Crazy Ex-Girlfriend, 27 Dresses, and The Devil Wears Prada. Your Place or Mine is the directorial debut of Aline Brosh McKenna. Other movies have definitely fared well at the box office with funny scripts, incredible acting, and a different storyline. It is exciting to see what she will bring with this new rom-com. The trailer dropped by Netflix seems to be just the perfect combination of drama, comedy, and romance.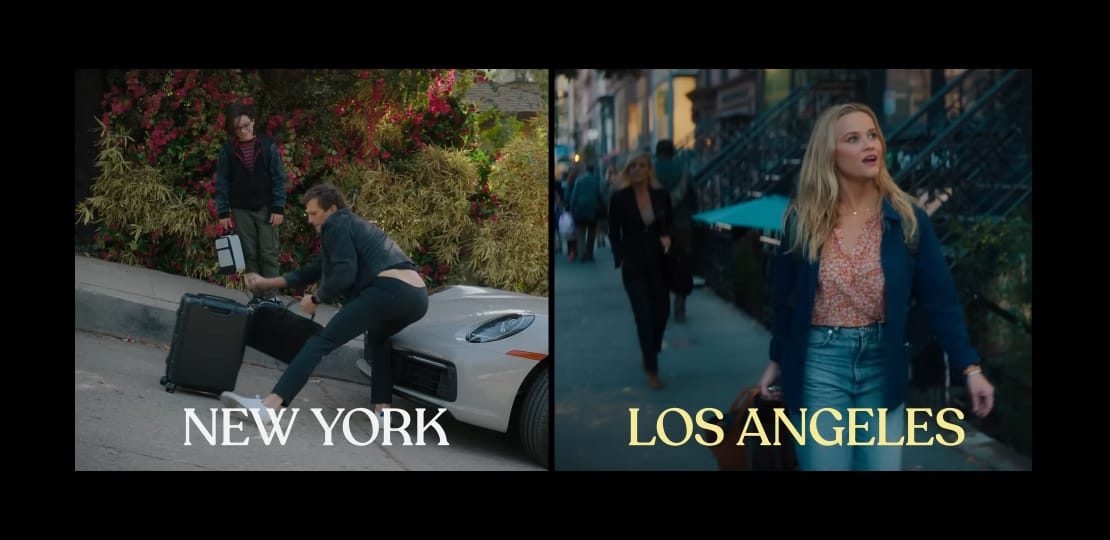 3. Follows the bicoastal love triangle
The plot revolves around Debbie and Peter's long-standing friendship of about twenty years after their memorable first meeting, resulting in a one-night stand. However, they maintain a completely platonic relationship with the opposite personality traits. Debbie is a single mother to Jack who wants a routine in her life while Peter is a bachelor who thrives on change. They swap lives and houses for a week to figure out their life. In New York, Debbie meets a handsome stranger as they instantly find a spark. Now both Debbie and Peter realize that their long-standing friendship has always been the foundation for more.
4. Amazing cast of Your Place or Mine
Actors play a huge role in making any movie a success, and the same goes for this Netflix rom-com. Even the supporting cast has more than often proven to be vital for the whole story line. Your Place or Mine is a great storyline with Reese Witherspoon playing Debbie and Ashton Kutcher playing the role of Peter. The supporting cast of this Netflix rom com is also amazing, with Wesley Kimmel, Jesse Williams, Griffin Matthews, and more. The ensemble cast of this rom-com Netflix movie also offers several great acting talents. The great rom-com plot and stellar cast ensemble of the movie makes you look forward to it.
5. Release date just in time for Valentine's Day
The movie Your Place or Mine will be released on Netflix just in time for Valentine's Day. It will start streaming on the OTT platform on February 10, 2023.
Your Place or Mine: Watch the trailer here
Cast: The cast of this movie includes Reese Witherspoon, Ashton Kutcher, Zoe Chao, Jesse Williams, Mystic Inscho, Rachel Bloom, Tig Notaro, Wesley Kimmel, Steve Zahn, Gloria Kellett, AprilAnn Dais, Lavinia Postolache
Director and writer: Aline Brosh McKenna is the director and writer of this new rom-com. She had earlier also been the screenwriter of the iconic movie The Devil Wears Prada and 27 dresses.
Year of release: 2023
Run time: 1 hour and 49 minutes
Production companies – Lean Machine, Aggregate Films, and Hello Sunshine
OTT Platform: Netflix
Your Place or Mine Release Date
The upcoming Netflix rom-com Your Place or Mine is all set to be released on Netflix on February 10, 2023. This is exactly the kind of movie that Reese Witherspoon and Ashton Kutcher are known for, but surprisingly they have never been paired together.
Reese Witherspoon was last seen acting in the Where the Crawdads Sing that was released in July 2022 while her last television appearance was with the Hulu special Little Fires Everywhere released in March 2020. Ashton Kutcher was last seen in the movie Vengeance, which came out in July 2022. Both these movie stars are also working on their next projects. Kutcher will next be seen in indie drama, The Long Home, while Witherspoon is working on the animated television show Tiny Trailblazers.
ALSO READ: What to watch in January 2023 on Netflix?
About The Author
A writer with 2+ years of experience, addicted to movies, coffee, and traveling. Currently curating content for Hollywoo...d, from movies to TV shows and currently making web a more entertaining place. Read more
Top Comments
There are no comments in this article yet. Be first to post one!