Exclusive: Akira is an action film, but not a violent one, says AR Murugadoss
Updated on Sep 04, 2016 | 09:50 PM IST | 957.8K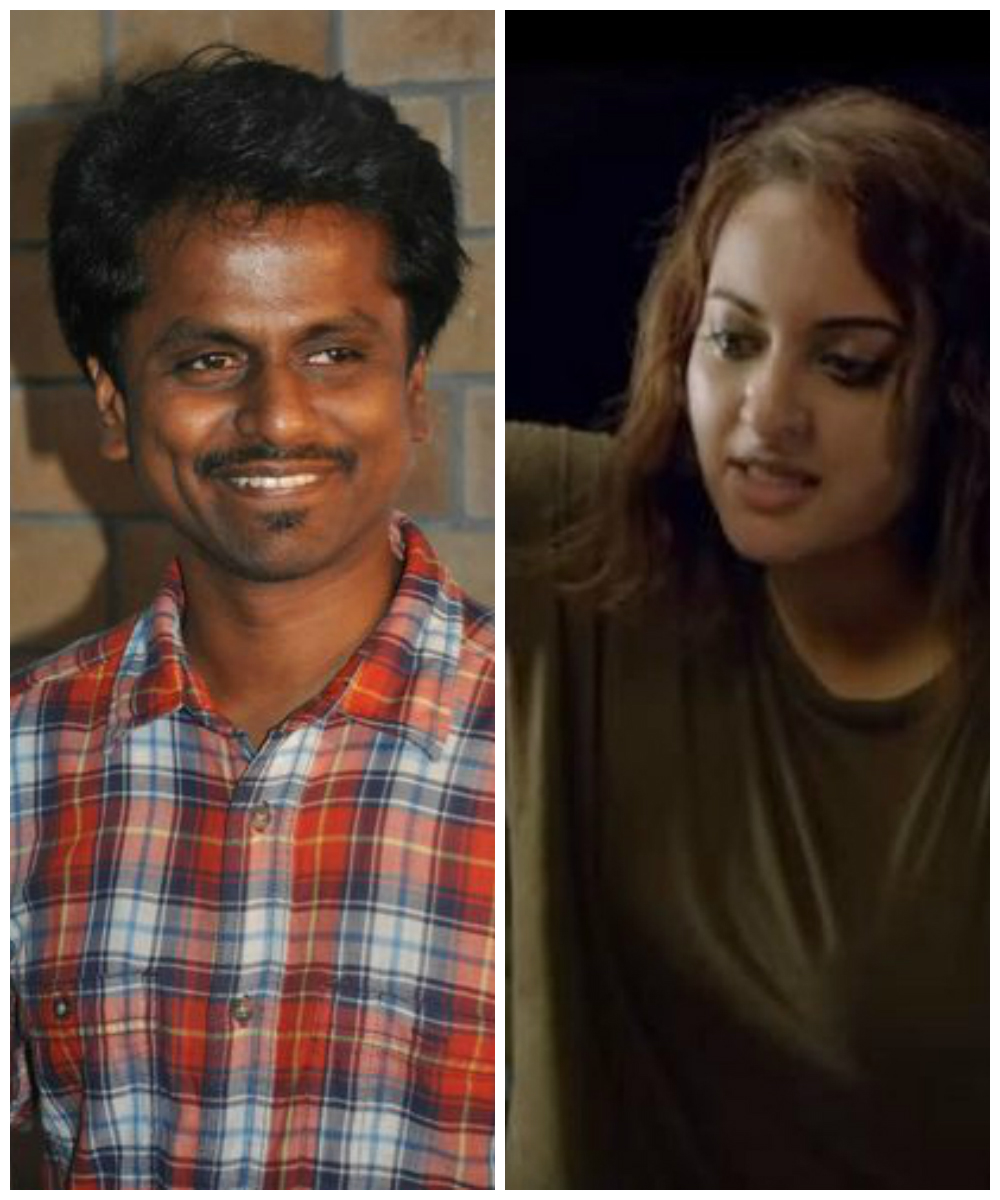 AR Murugadoss' Akira tells the story of a girl, newly moved from Jodhpur to Mumbai, as she gets embroiled with a suicide and a few corrupt officials. It tells the story of how the girl fights back against the system, which has let her down.  Sonakshi Sinha looks convincing as an action-star as she spares no one from college bullies to policemen, who ever has wronged her. The film is a remake of Tamil film Mouna Guru, and is expected to be high-octane thriller with intense action sequences.
Murugadoss has given us big hits in Tamil and Hindi cinema with Aamir Khan and Akshay Kumar already. And now he has made Sonakshi his hero. It'll be interesting to watch out for. In a candid interview with us, the director spills the beans on Akira and a lot more.
Excerpts from the interview:

You are known for remaking your own successful Tamil projects into Hindi. However, Akira is an exception. Can you put a bit light on this statement?
Akira is an original Tamil script but hero is the male actor, but here I have changed that from male to a female actor. We have improved a lot and have added too. It's something different from the Tamil version.
How was it working with Sonakshi Sinha? In a way you're actually a trendsetter that you have a female action lead and not a male actor, what's your take on it?
I have already worked with Sonakshi earlier in Holiday: A Soldier Is Never Off Duty. If the character is as demanding then it needs some hard work and a lot of homework from the actor's side and she was matching with the character Akira, so I thought people would connect to it.
In terms of box office collections, as a director what are your expectations from Akira?
Akira has a very good screenplay, so the audience will definitely talk about it. It also has some good emotional scenes and audience will appreciate Sonakshi not only in fighting sequences but in emotional scenes too. I always want my film to reach out to maximum number of people and I never count the crores and only the producer will do it. I am concerned about the audience.
Sonakshi Sinha went for rigorous training for Akira and you yourself said that she fought like a man. Did it amaze you anyway and how was her training schedule?
You really have to practice a lot for it as if a girl is doing action, it's different from that of a man. We are used to see such films in which ten people are hitting a male actor but if a girl does it we need more believability. In the film Akira, we also have a child artist who's playing the younger version. Sonakshi learnt martial arts for six months and lost weight and did everything which fits perfect for the role.
In the poster, there is a scar on Sonakshi Sinha's face and it's temporary. Why did you choose to do that?
As I have told you earlier, that film has a childhood portion. The moment we see her face we should come to know that she has had a painful past. That's why I created the scar under her eyes. Akira has a past wound that has dried up and remains as a scar now. I wanted the audience to remember the film due to that one incident in her childhood.
Akira seems to be high in context of violence. What is your take on it?
It's an action film, but not a violent one. There will be no bloodshed in the film. It's not just an action film but also has emotions in it. Nowadays, even kids love action, they are playing games like that and also are watching WWF so definitely will like the action portion of the film.
There are rumours that you have collaborated with Salman Khan for an action film. How true is that and can you share a bit about the project?
I met him twice and we discussed something about it. It's basically about his commitments and my commitments, so dates are an issue. My next commitment is to a Tamil film and after that film releases, then we'll do something. Yes, dates will have to be decided, but I would love to work with him.
Not just Salman Khan, but there are speculations that you'll be teaming up with Aamir too? What about this?
We have worked together in Ghajini and it's been 8 years, we haven't teamed up. I have requested him and he has agreed also if dates fall in place. He is a great actor and when the script is there, I would definitely do a film with him.
There are talks of Kaththi remake with Akshay Kumar? Have you started working on it yet?
We haven't started with Akshay Kumar yet. He is packed for the next 1.5 years. We're waiting and if it works out we'll go with Akshay Kumar or else with some other actor.
You have earlier worked with both Akshay and Aamir and now you are planning to team up with Salman too. You'll be one of the few directors who will get a chance to work with the three A-Listers of Bollywood, how does it feel?
In South, I have worked with all the big stars. I know Salman Khan very well and I'll be very happy to work with him.
About The Author
Journalist. Perennially hungry for entertainment. Carefully listens to everything that start with "so, last night...". C...urrently making web more entertaining place Read more
Top Comments
There are no comments in this article yet. Be first to post one!