Birthday Exclusive: Karan Johar - I don't care about finding a life partner anymore
Karan Johar is one of Hindi cinema's finest directors. Now, a doting daddy to twins Yash and Roohi Johar, Karan turns 46 today. He has taken off to New York to be with his close friends on this special day. He spoke to us about fatherhood, his projects, social media, and companionship.
Updated on May 29, 2023 | 06:09 PM IST | 2.5M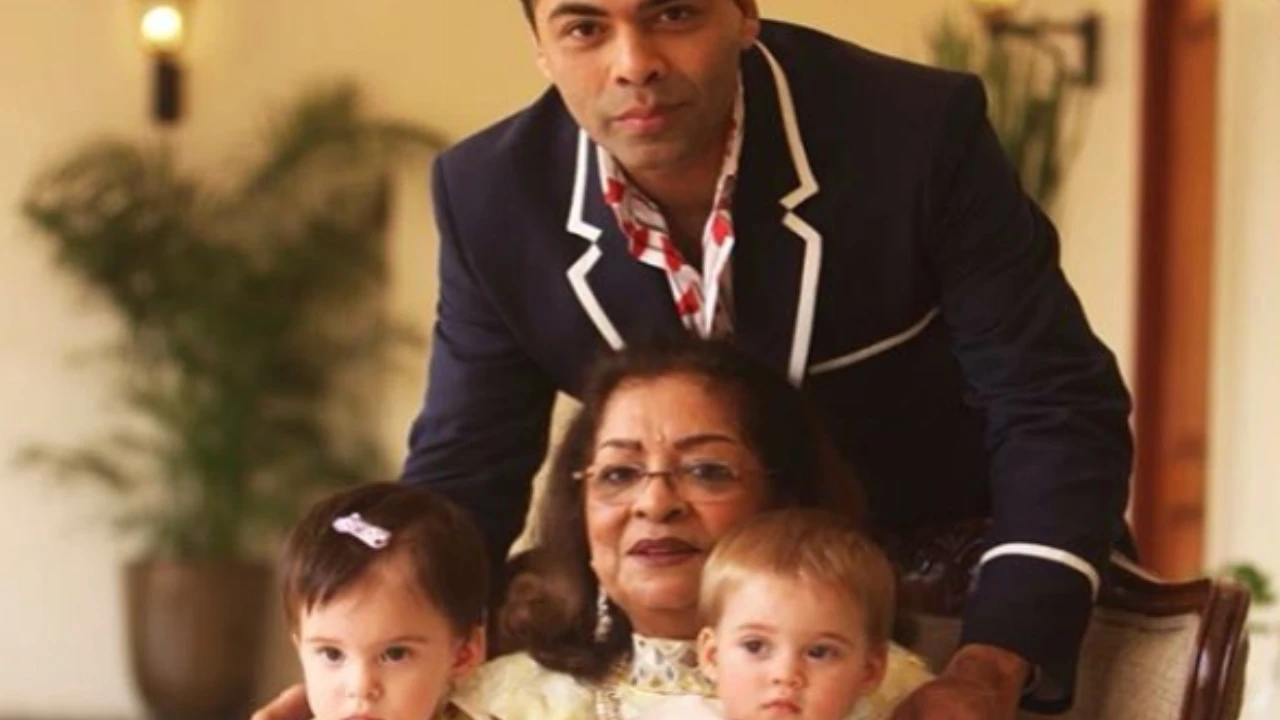 Love him, hate him but you certainly can't ignore him! Because this man is the jack of all AND the master of all! Whether it's that television box where you'll find him judging various reality shows, or directing the biggest stars for his blockbuster films or setting the dance floor on fire with his performance at a high-profile wedding- Karan Johar can do it all! And we can't help but applaud. He is multifaceted and dons many hats with ease.
The self-admitted workaholic and the doting daddy to his twins- Yash and Roohi, Karan is ringing his 46th birthday today, by gifting himself some 'me time' in New York City. Pinkvilla exclusively caught up with this noted filmmaker, who opened his heart on life post embracing fatherhood, launching star kids, social media and more in this fascinating interview minutes before he took off to NYC. Read on!
You're all set to celebrate a quiet 46th birthday in New York, instead of a star-studded bash. Is there any particular reason?
Karan: No, I just got a few days off and it timed well for my birthday so I thought it would work the best as I have had a crazy working year where I have worked for almost every day of the last one year. Plus there's so much happening work wise so I took some time off. New York is one of my favorite cities and I have friends there. So I am just going to go for some 'me' time,  and come back to handle all the madness again.
Actor, Producer, Director, Judge or Host; which role do you enjoy the most and why?
Karan: That is an easy answer for me. It is Film directing. Being on sets as a movie director is my primary passion. Everything else is a result of me being that. Those are my perks. I enjoy everything I do and I believe that you can multitask and enjoy every role that you enact in life. For me, my passion and core emotions lie in being a filmmaker. 
I think it's safe to say that you're currently living the best phase of your life. How do you feel?
Karan: I am in a very content phase of life. Actually no, content would be a wrong word. It would mean I am satisfied or when you get too comfortable. But I believe I am in a very exciting phase. I am very energized. I am also in a deeply emotional zone in my life and I mean it with the birth of my children who've really come like a sunshine. Just waking after them and watching them sleep at night are the two highlights of my day. They have changed the whole aura around me. Whether it's the company or the house, we have renewed energies now because of the babies.
You've named your kids after your parents. Not very often do we see that gesture. How did that thought come to you?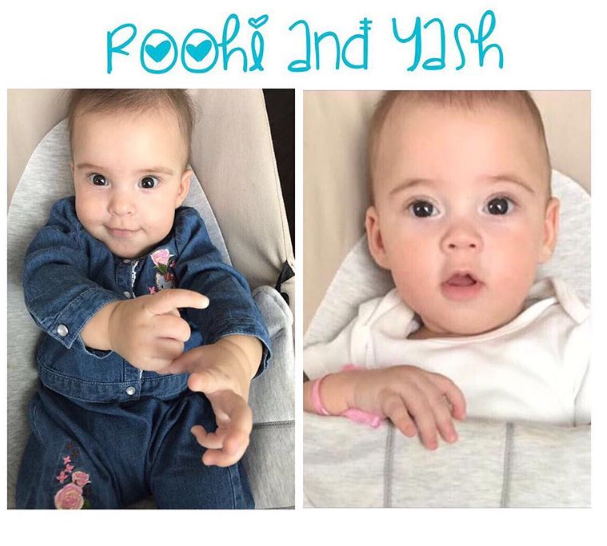 Karan: It was a given. I always wanted this. I was dying to name my kids after them. Because the three of us are like a solid one unit family. I don't say this in a sappy or emotional way but I say this with all my heart. We're a complete unit. Even when I lost my dad I am completed by his memory. So I thought I needed to take the legacy of that love ahead. I am glad I got the opportunity to do so with my kids. I always said that if I have a boy or a girl I will name both of them after my parents. But if I have two boys or two girls then I won't do because then one of them would feel bad and I had no backup plans to these names. I think I've been very blessed and fortunate that I got these two and named them Yash which is my dad's name and Roohi which has been taken from Hiroo, my mother's name. 
Look at you! Are 40s the new 20s? What has been the driving force? How easy, difficult or burdensome has been this weight loss journey?
Karan: It's like I lost my pregnancy weight. I often say that in jest. But jokes apart, when my babies were born, the first thing I said I need to do is to get healthy. Because health is your only wealth and your mind will be alert if your body is. I believe a healthy mind is very critical for a good living. But at the same time, I also wanted to do it because I wanted to be an active father. I felt that I needed to be in the best zone, physical fitness wise for my two kids. They were my driving force. 
Give us an insight into what a normal Karan Johar day looks like?
Karan: Morning is with the babies till about late half (post noon). Then work and then back again with babies. Weekends I try to be home and be with them and work from home. I work every day of the week. 
Are you saying there's no Sunday in your life?
Karan: No. There's no weekend in my life. In fact, I am taking this holiday to New York after nearly two years. 
We totally dig your style, Karan! Especially the airport look! I once read somewhere that sometimes when you come out of the airport and there are no paparazzi, you actually look out for them. How true is that? 
Karan: (laughs) No I don't look out for them. I was like these days it is the order of the day. What happens is that we're used to getting ready and being papped at the airport. Sometimes when you walk out and you've worn a good jacket and combed your hair on the flight with those big glasses and you find there's nobody out, you go like 'oh, what a waste! I will just repeat the look now.' Thinking that hopefully, nobody has photographed me this time. You can call it an occupational hazard that you're clicked wherever you go and airport is a place where people are standing at any point of the time in a day and I am like okay if they're out there, then enjoy and look good for them. I always say that I can't be one of those people who's going to come and complain - 'Oh my god, I want my privacy and all.' If I want privacy then I am in the wrong profession.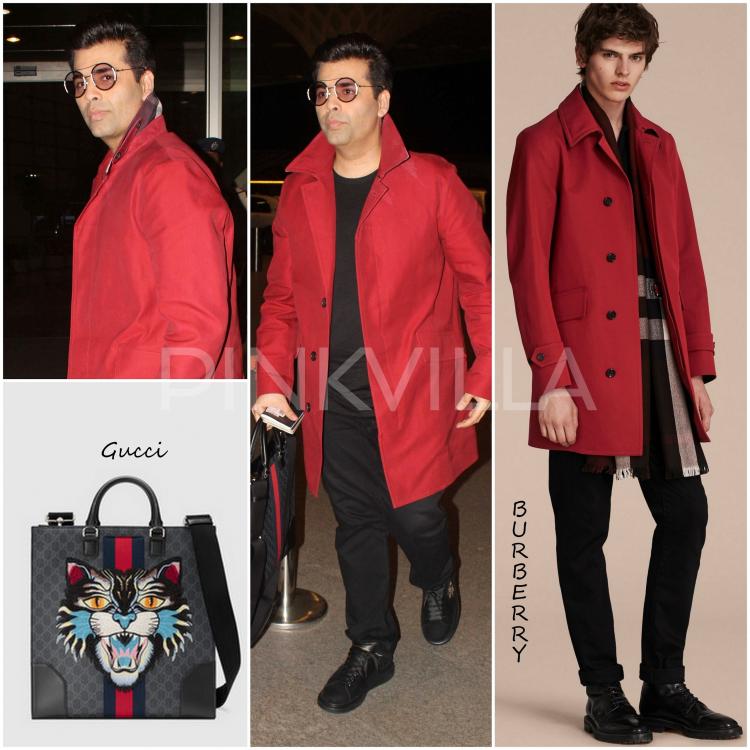 Which are the three 'good to know' facts about Karan Johar which are not known yet?
Karan: I don't think there's anything in my life that's not known anymore. My life used to be an open book but now it's a closed book. I think what you don't know about me you can easily read that on Google. Everything is out there. Like literally everything. 
You're usually all praises for every movie. But have you ever told a fellow colleague that his movie has been terribly shaped up?
Karan: No, I won't use the word 'terrible' but I have been honest to those who've asked me. I would not put that on public domain because it's a fraternity and we're here to support each other. Sometimes I make some bad films and sometimes someone else does but we're here for each other. It's not hypocrisy or fakeness, it is actually just being kind and kindness is something that is very critical. Being kind to people and being accepted through their work is what I would expect for myself. Behind closed doors, of course, you can be honest with each other if you have a rapport or relationship. But on the social platform, I can't put my honest perspective. That wouldn't be fair. I would never tweet about a certain movie that I don't like on the social media if I watch the screening privately or on my own, but if I am invited by a director or a producer or a leading actor to see their film then I feel very obliged because they extended the invite very kindly and so I have to tweet similarly. 
The beauty of your autobiography- 'An unsuitable boy' was that it connected with the readers splendidly in its own odd ways. Never at any point did you feel that you're giving away a little too much? Which was probably better bottled up inside.
Karan: I don't like doing anything in half measures. I think if you do something, you go all out. If you're putting out a book then you must be clean and honest. You've to open your soul and heart which I did. So 80 percent in that book is me and 20 percent I held back because that much you've to hold back otherwise it can land you in lots of trouble. So in 'An Unsuitable Boy' 80 percent is totally me and I never felt insecure or that I am revealing too much because I thought it's my duty if I am doing this and I have to be honest about it or else it's of no use. 
You're all set to introduce four new beautiful ladies this year- Janhvi Kapoor, Sara Ali Khan, Tara Sutaria and Ananya Panday. Which of these has got the maximum potential to be the next Alia?
Karan: I can't answer that. Because they're all wonderful girls and I am very happy and excited to launch Ananya, Jhanvi, Sara and Tara. They're all coming together and I am happy to see the new influx of talent. I am excited to do lots of work with them and I hope all their debut endeavors are hugely amazing.
What do you have to say about attaining that stage of social media Nirvana?
Karan: Nirvana is when you are at peace with whatever you see right? Oh yes, that I have certainly reached. Now I am totally amused at what I read. I went through stages because I am a human being. First, it used to be anger. Then it went to indifference and now I am laughing. Now when I am told something I find it funny. I don't even feel bad for them anymore, I just laugh. Sometimes I take a screenshot of what is written and send it to my friends telling them what I woke up to this morning. So I am all amused now, they don't bother me at all. I have become thick-skinned now which is protecting me from feeling anything. I sometimes also think that people must be too bored, upset, angry or feel all sorts of insecurities or complexities so I am helping them, to lighten the burden of some of their issues. 
How do you handle daddy duties amidst all the work on the professional front?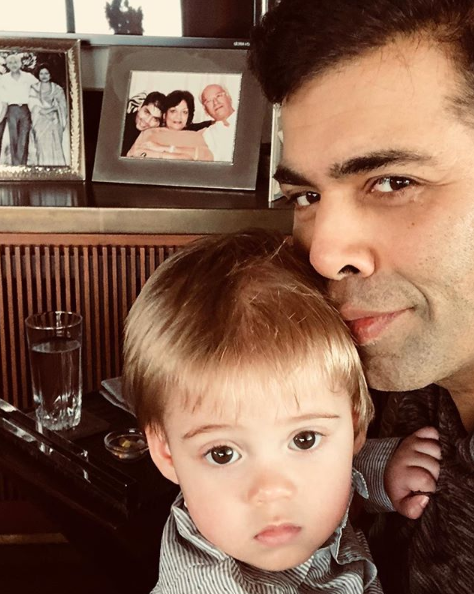 Karan: I divide time for everything. Time management is my forte! I do it exquisitely. It's something I am very good at. I think we have got a lot of time in a day. We just tend to lay emphasis on how we don't have much time whereas in actual we have all the time to do things we want. 
There was a moment in your life where you told people that you smile often but are rarely happy. Looking at the present scenario in your life, would you take your words back?
Karan: Yes I am smiling a lot more now because of my babies. I have to say that there's more happiness now. My babies are like my sunshine. I get that feeling of sunshine 24 hours, even while talking to them at night. It's either the thought of them that makes me happy or when they do something in front of me. How can you not smile when you've got two gorgeous babies that you've ever dreamt and hoped for? I mean I just stare at them and they make my heart happy. I may go through any struggle, trauma or any problem but when I come back home to these faces they become my therapy. They're my true happiness.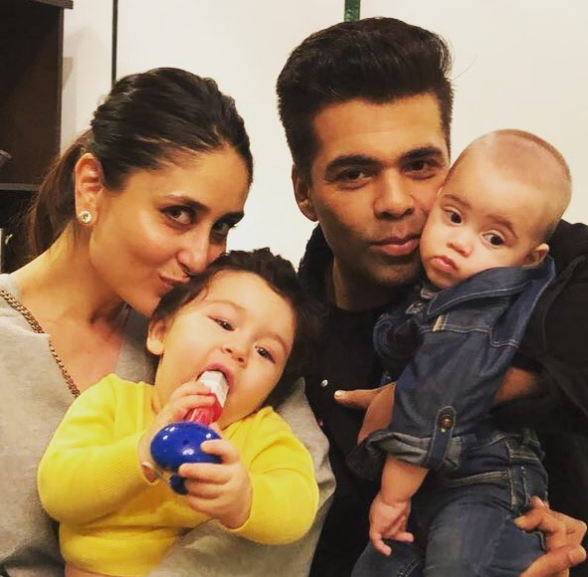 How'd you sum up your journey of life till now? Any regrets?
Karan: I am at the interval of my life (where) It has been one solid first half. There have been ups and downs, highs and lows, great successes, some personal failures but the pre-interval has been super strong and dramatic which eventually got the great interval point. Now I am gearing up for my second half and I know that I will climax in the best possible way, pun not intended.
With two adorable angels by your side; has the fear of not finding a life partner finally gone?
Karan: Yeah yeah. I don't fear it, I don't care about finding a life partner anymore. I already have my life partners- my children and my mom. I am grateful. 
About The Author
Journalist. Perennially hungry for entertainment. Carefully listens to everything that start with "so, last night...". Currently making web more
...
Read more
Top Comments
There are no comments in this article yet. Be first to post one!