Island Ep 11-12 Review: Lee Da Hee turns into savior as Cha Eun Woo brings it home impressively
Kim Nam Gil and Sung Joon get an apt end to their brotherhood in the finale episode of the fantasy action K-drama.
Published on Mar 12, 2023 | 02:38 PM IST | 1.2M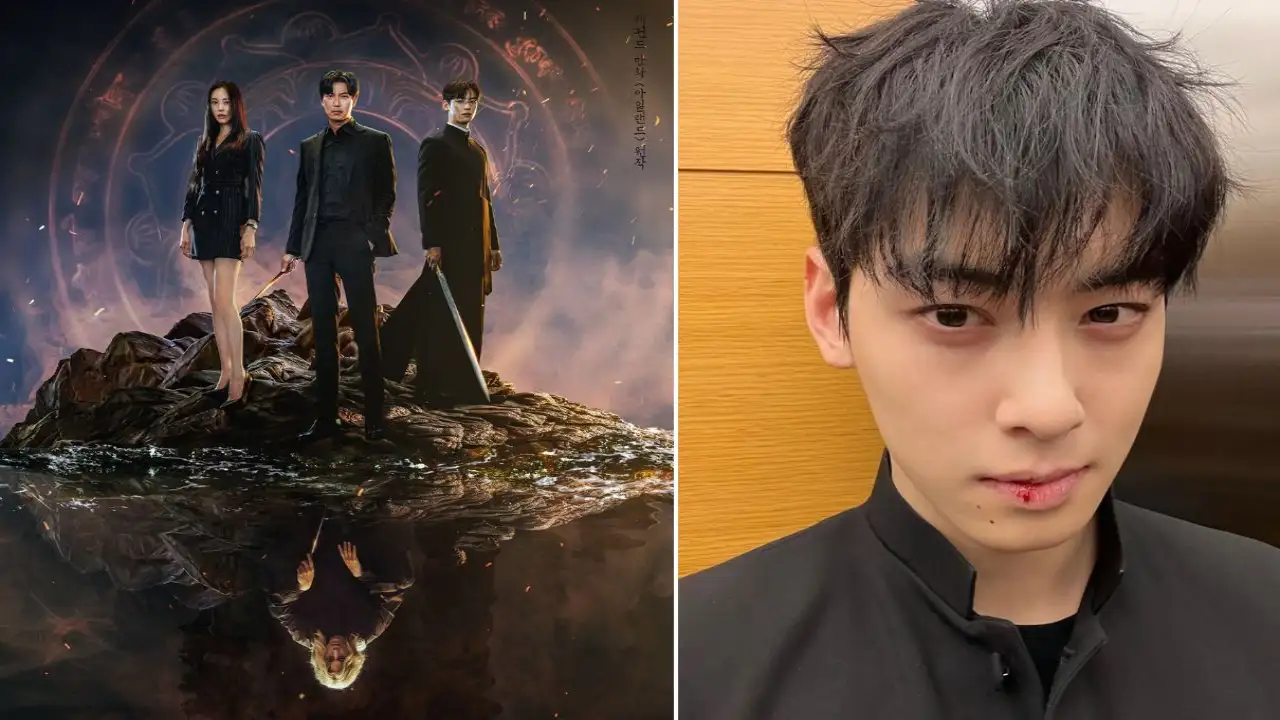 'Island' has been receiving mixed reviews following its return a couple of months since the first part aired. While earlier it focused on introducing the storyline, part two grew dense thanks to the character development and overall progression of the webtoon-based show. Kim Nam Gil who plays Van, Lee Da Hee as Won Mi Ho, Cha Eun Woo as Yohan, and Sung Joon as Gungtan drove the story on different ends, which did seem difficult to connect with at times. Here's what the final week looked like to us.
About Island's Episodes 10 and 12
The finale week was all about if Won Mi Ho would be able to build a 'barrier' to lock in the lust demons, two of them who led this battle on opposite sides- Van on hers and Gungtan on the other. Meanwhile, a young priest Yohan tried his best to support her while struggling with doubt about his purpose behind all this. The character of Geum Baek Joo is killed off as Gungtan channels his hatred to its maximum potential, however she leaves with another secret revealed to the others. A fragment of the power Won Mi Ho must use to create the barrier resides in Van allowing him to keep his human side alive. Either she must combust while saving everyone else or Van must give up being a human and turn into a lust demon fully.
The final battle
As everyone realises what they must do to ensure the best possible result, the characters end up in an expected showdown with Won Mi Ho trying and failing to create the barrier on her own. Yohan's injured form returns for another fight against Gungtan, this time more determined and using his faith to fight the evil. Van heads off to help Won Mi Ho and for once their mildly romantic feelings are displayed only to turn into goodbye, another moment later. Now, with his last shred of humanity working towards creating the barrier, Van fights Gungtan in a deadly one-on-one. Their swords take one final blow at each other, piercing through their bodies as Van announces his camaraderie to his mate who he has been together with since childhood. Death embraces them as they turn into ashes, combusting and ceasing to exist promptly after.
Review of Island characters
Kim Nam Gil was fabulous in action scenes and it's delightful to watch him live up to his name. The stoic angle to his character may not have been for the best but it does not bother us much. Lee Da Hee turning into a superheroine/ world saviour who is a conglomerate's President on the side, at the end made us not like her character any more than we did the first time around. Sung Joon was indeed fun to witness as he went from the mad destroyer to a half-man with purpose and cause. Cha Eun Woo displayed his fantastic development in acting, finally leaving his high schooler/ college boy role behind. We are excited to see what roles he picks up next.
Finale Review
'Island' was based on a webcomic of the same name which earned its rightful fame thanks to the depth it provided. However, 'Island' the show tried but failed to build the same level of hype for itself. We could point to the many things that could have been done otherwise and hopefully bring a substantial change, but it mainly boils down to breaking it up into two parts. While the cliffhanger end to part 1 deserves its due credit, the pause only gave up the momentum it had successfully built up until that point. The open ending seemed very out of place for a story that aimed to provide a climatic closure but we liked that Won Mi Ho finally returned to her original place instead of continuing to play a part in a lore.
What did you think of 'Island'? Let us know below.
Stay updated with the latest Hallyu news on: Instagram, YouTube, Twitter, Facebook and Snapchat
ALSO READ: Island Ep 9-10 Review: Sung Joon brings drama as Cha Eun Woo is pushed to sidelines in Part 2
About The Author
After completing her engineering, Ayushi followed her passion for journalism and has been a professional writer for o...ver 3 years now. She is a K-drama binge-watcher and grooves to all genres of the K-music world. You can discuss unpopular opinions with Ayushi while she keeps looking for the next artist/show to dive deep into.
Read more
Top Comments
There are no comments in this article yet. Be first to post one!