Island Ep 9-10 Review: Sung Joon brings drama as Cha Eun Woo is pushed to sidelines in Part 2
Kim Nam Gil's character could be doing better if it were not for everything being stuffed into very few episodes and the expectations from its famed webtoon.
Published on Mar 05, 2023 | 04:44 PM IST | 1.4M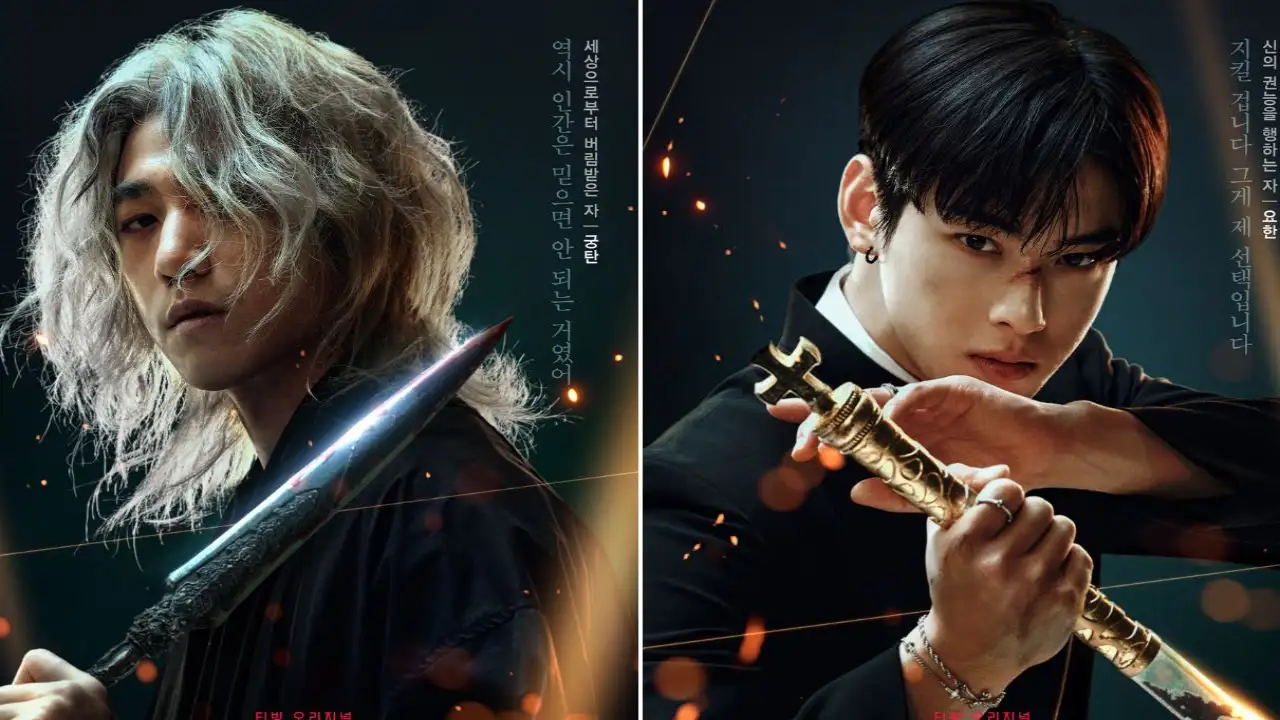 'Island' carries the potential to become the talk of the talk, thanks to the known and loved storyline and the star cast that seems to be doing quite well. With action scenes and fantasy animations leading the episodes, a lot of expectations were placed on the actors. Part 1 saw them being able to fulfil most of these, however, the viewers' interest seems to be going down in recent days, as the show resumes for part 2.
About Island's Episodes 9 and 10
The penultimate week seemed to be all about undissolved and bubbling feelings between the characters. Lee Da Hee, who plays the role of Won Mi Ho, is pushed to her limits. By making her feel responsible for all the deaths around her, the remorse takes a glaringly dangerous stage threatening to uproot everything from her life. The truth of her turning into Wonjeong completely and having to give up her life as Won Mi Ho stands to be the highlight of this week. Meanwhile, Van, played by Kim Nam Gil, seems to be nursing romantic feelings for the girl who once tried to save him but failed. As his natural instinct points him to take away her life, he fights for his human side to take control, but the fact that he is a lust demon after all takes centre stage. 
Sung Joon who plays Gungtan, the former partner of Van is our favourite character on the show and his gradual change from a mad monster to one with plausible actions and pent-up annoyance over uncalled-for murders. Meanwhile, Cha Eun Woo's character of Priest Yohan seems to be going nowhere. We had become fond of this chic priest who wanted nothing but the safety of Won Mi Ho, part 2 is not using the setting to its advantage. For some reason, Yohan's screentime is only limited to moments of last-minute saves and dramatic 'knife-action', not adding more to the story on its own. The bickering and bromance between Van and Yohan's characters are also nowhere to be seen this time around.
Island's love arc between Kim Nam Gil and Lee Da Hee's characters
Last week, we noted that the show was moving over to a hurried race for tying up the loose ends and no matter the efforts, a disconnect was visible. The new development where Van's 'affection' for Wonjeong and in turn for Won Mi Ho is seeing the light of day, has only added to the pile. It seems reasonable that Van who once saw Wonjeong as his saviour and found himself blaming his own actions for her death is also harbouring feelings for her. However, it remains unclear if Van is really a selfless character.
Final review of Island Episodes 9 and 10
The second to the last week of 'Island' was filled with hints of a possible redemption arc for Sung Joon and the reasoning behind his actions so far. It is the one thing we are looking forward to seeing unfold in the finale week. As Won Mi Ho learns of the truth behind her gaining the power to create a barrier, she may give in to her feelings for Van and let go of her own life to become Wonjeong which juxtaposes with our initial impression of her. Will she choose the lives of those around her or herself? 
What do you think will happen? Let us know below.
Stay updated with the latest Hallyu news on: Instagram, YouTube, Twitter, Facebook and Snapchat
ALSO READ: Island Ep 7-8 Review: Part 2 premiere falls flat but Cha Eun Woo's role in Lee Da Hee's fate brings intrigue
About The Author
After completing her engineering, Ayushi followed her passion for journalism and has been a professional writer for o...ver 3 years now. She is a K-drama binge-watcher and grooves to all genres of the K-music world. You can discuss unpopular opinions with Ayushi while she keeps looking for the next artist/show to dive deep into.
Read more
Top Comments
There are no comments in this article yet. Be first to post one!