Kim Dong Wook and Chun Woo Hee are stuck in crossroads in the first poster for Delightfully Deceitful
tvN released the first poster for the upcoming fantasy thriller drama Delightfully Deceitful starring Kim Dong Wook, Chin Woo Hee and more.
Published on Apr 18, 2023 | 10:21 AM IST | 190.6K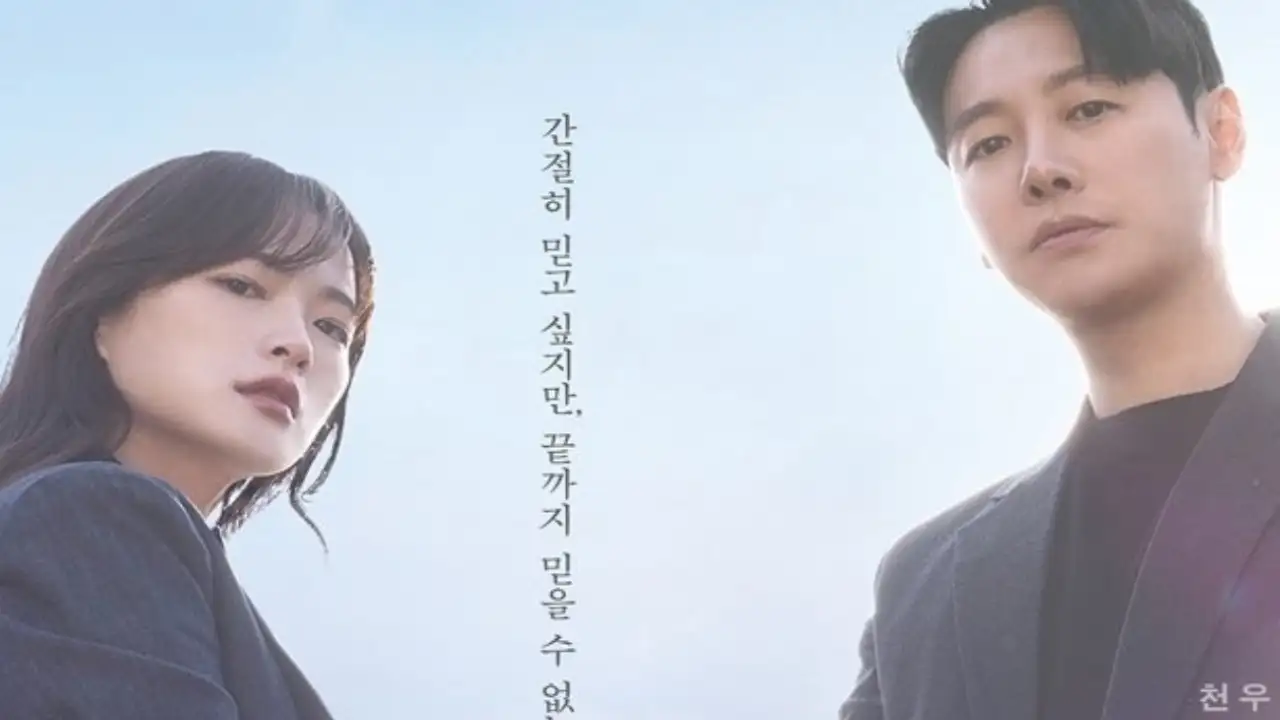 tvN's new Monday-Tuesday drama 'Delightfully Deceitful', which will be broadcast for the first time on May 29, is a revenge drama for absolute evil between two very different people, a fraudster who cannot empathize and a lawyer who empathizes with each other. A thrilling cooperative fraud drama.
Delightfully Deceitful:
In particular, expectations are rising for Chun Woo Hee, who will show off her ever-changing charm as Yi Reum, a scammer who cannot empathize, and Kim Dong Wook, who will show delicate emotional expressions through the characters of Han Moo Young, an empathic lawyer. In the midst of this, attention is focused on the poster that can confirm the visual chemistry as well as the character transformation of the two people in the drama. In the poster, there is a picture of Chun Woo Hee and Kim Dong Wook who have been transferred to the character. Standing against the background of the blue sky, they are sending heavy gazes toward the camera, and the air flowing between them is mixed with the tense looks.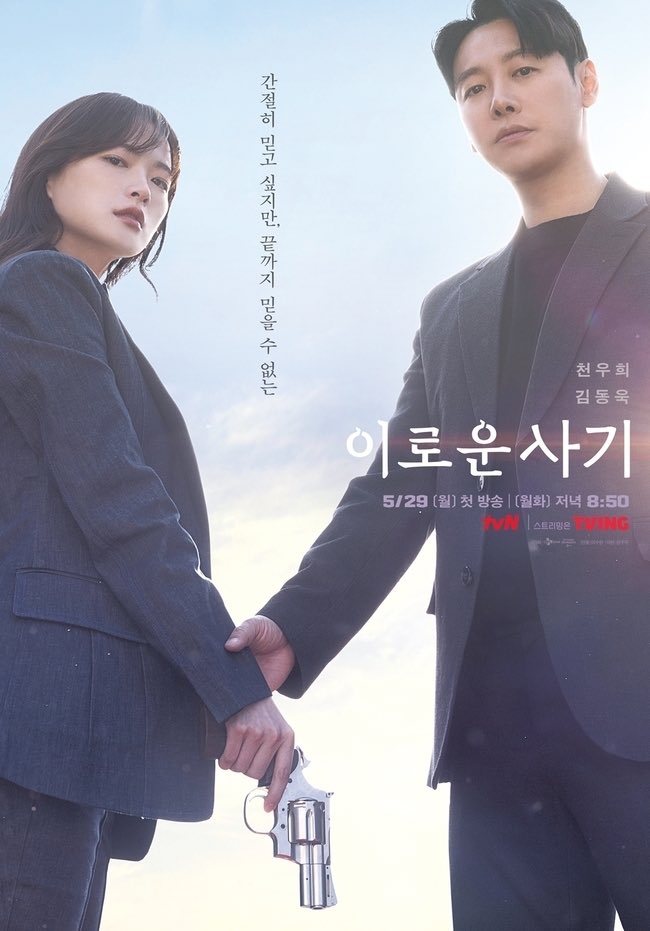 Poster:
Among them, Chun Woo Hee's cold eyes are interesting. She had a revolver in her hand as she made an expression that no one could read her thoughts. The loneliness and hidden anger that will never stop revenge are conveyed intact. You can feel the heavy weight in Kim Dong Wook's deep gaze holding Chun Woo Hee. The hand holding her wrist has an ambiguous meaning that makes us guess whether Han Moo Young (played by Kim Dong Wook) in the play is trying to stop Yi Reum's reckless move or helping her get revenge. In addition, the copy phrase 'I want to believe desperately, but I can't believe it until the end' added to this makes me think about what kind of relationship the two people's relationship between confrontation and cooperation will lead to and what results it will lead to. The ironic yet unique combination of characters and fresh story setting raise expectations. What kind of story and opportunity led the two men and women to hold hands, who is sending the words of the copy phrase to whom, and who is the target of the beneficial scam they will do and what is the purpose, already various interests and curiosity. 
ALSO READ: BTS' RM turns SUGA's Suchwita's host while Agust D arrives as guest: 'I'm so fed up' says leader
Stay updated with the latest Hallyu news on: Instagram, YouTube, Twitter, Facebook and Snapchat
About The Author
A BMM graduate, Anoushka has been writing professionally for over 2 years. K-Pop and K-Dramas consume her day and she
...
Read more
Top Comments
There are no comments in this article yet. Be first to post one!