Kim Woo Bin's Black Knight skyrockets to Top 10 in 83 Countries; Currently 2nd most popular on Netflix
Kim Woo Bin's mind-blowing fantasy series Black Knight makes it big on the charts.
Updated on May 17, 2023 | 11:59 AM IST | 100.3K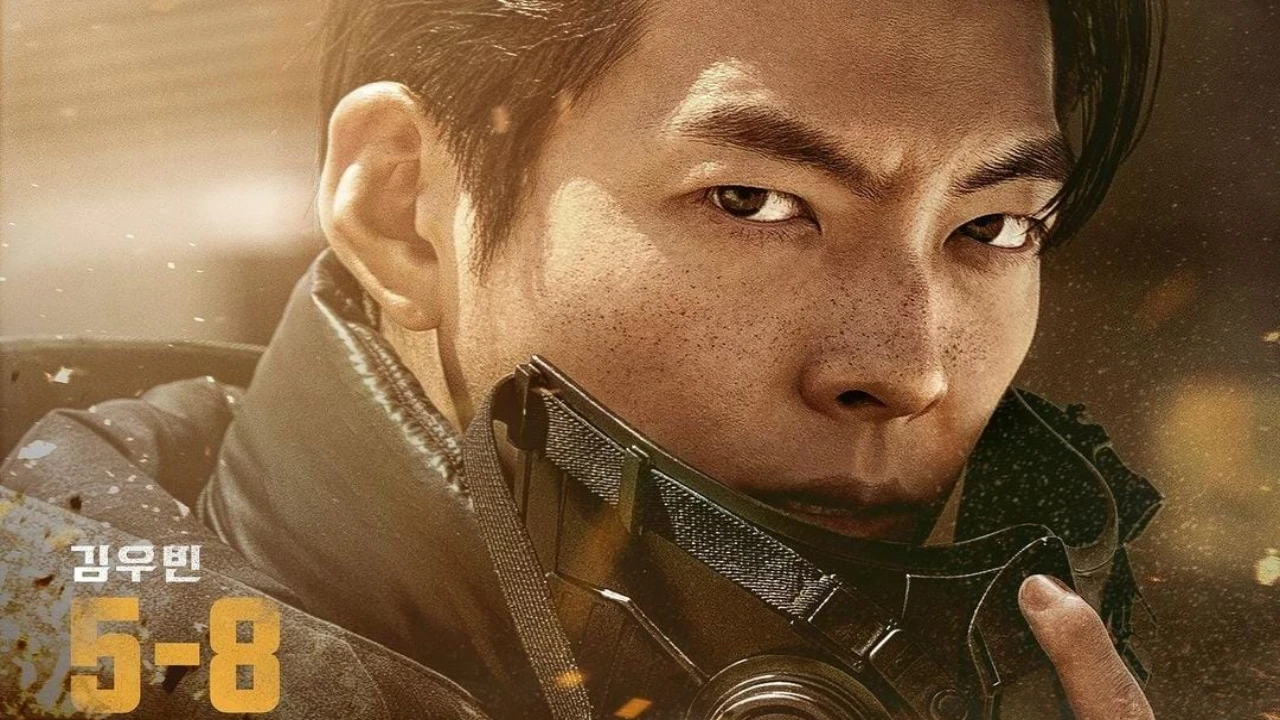 Key Highlight
Black Knight enters the top 10 in 83 counties.

It is the 2nd most popular show worldwide on Netflix.
In the realm of streaming entertainment, Netflix has once again captured the attention of viewers worldwide with its latest fantasy epic. Since its release on Netflix on May 12, the K-Drama 'Black Knight' has quickly gained immense popularity among viewers. This captivating drama has transported audiences into a dystopian realm, skillfully portraying the themes of social inequality. With a star-studded cast that includes the charismatic Hallyu star Kim Woo Bin, seasoned actor Song Seung Heon, beloved actress Esom, and the talented rising star Kang Yoo Seok, 'Black Knight' has captivated audiences with its engaging storyline and compelling performances.
A whirlwind ascension to the Top 10 in 83 countries
In a testament to its widespread appeal, the fantasy series has swiftly soared to the Top 10 charts in an astounding 83 countries while being the 2nd most popular show on Netflix worldwide. This remarkable achievement is proof that the show's ability to captivate viewers across cultures and languages, drawing them into its immersive storyline and captivating characters. The series has become a global sensation, igniting passionate discussions and generating a fervent fan base around the world.
Black Knight is now streaming on Netflix, offering global audiences the opportunity to enjoy the series (please note that availability may vary in certain countries). According to FlixPatrol data, the drama quickly gained popularity and secured the second spot as one of the most-watched TV shows on Netflix as of May 14. Since May 13, Black Knight has been steadily climbing the Netflix charts in various countries and currently holds the second position worldwide. Additionally, the drama has earned a place in the top 10 most popular TV shows in numerous countries, including India, Argentina, Australia, Bahamas, Bahrain, Belgium, Brazil, Bulgaria, and many more.
The fantasy phenomenon that conquered the global stage
Black Knight is set in a post-apocalyptic Korea, where a devastating comet strike has transformed the once-thriving country into a barren wasteland. Society is sharply divided, with the affluent residing in a protected city with clean air, while the less fortunate struggle to survive in the desert. The couriers hailed as heroes, play a crucial role in delivering essential supplies like food and oxygen, constantly facing threats from raiders looking to steal their cargo.
At the center of the story is "5-8" (Kim Woo Bin), an esteemed courier renowned for his unmatched skills in taking on raider groups alone. However, a compelling dilemma arises when the government proposes a relocation plan for the citizens. This plan faces formidable challenges, particularly due to the opposition of Ryu Seok (Song Seung Heon), the heir of the Cheon Myeong Group. As the series unfolds, it delves into the intricate dynamics between these characters, their conflicting interests, and the struggles they face in a world hanging on the brink of survival.
Stay updated with the latest Hallyu news on Instagram, YouTube, Twitter, Facebook, and Snapchat 
ALSO READ: Roh Yoon Seo and Hong Kyung to reportedly star in the Korean remake of Taiwanese blockbuster Hear Me
About The Author
A tenacious individual and a witty writer who graduated with a degree in Journalism & Mass Communication with over t...hree of experience in writing in different fields. She enjoys reading, dancing, singing, and being dramatic on occasion. After working for a while and now having the opportunity to pursue her passion for writing pieces related to Korean entertainment, she is in the ninth cloud. Read more
Top Comments
There are no comments in this article yet. Be first to post one!