King The Land: 2PM's Junho and SNSD's YoonA's have a hilarious interaction in the fourth teaser
The fourth teaser ofthe upcoming drama King The Land was released recently. The video shows 2PM's Junho and SNSD's YoonA getting involved in a hilarious interaction.
Updated on May 31, 2023 | 08:50 AM IST | 70K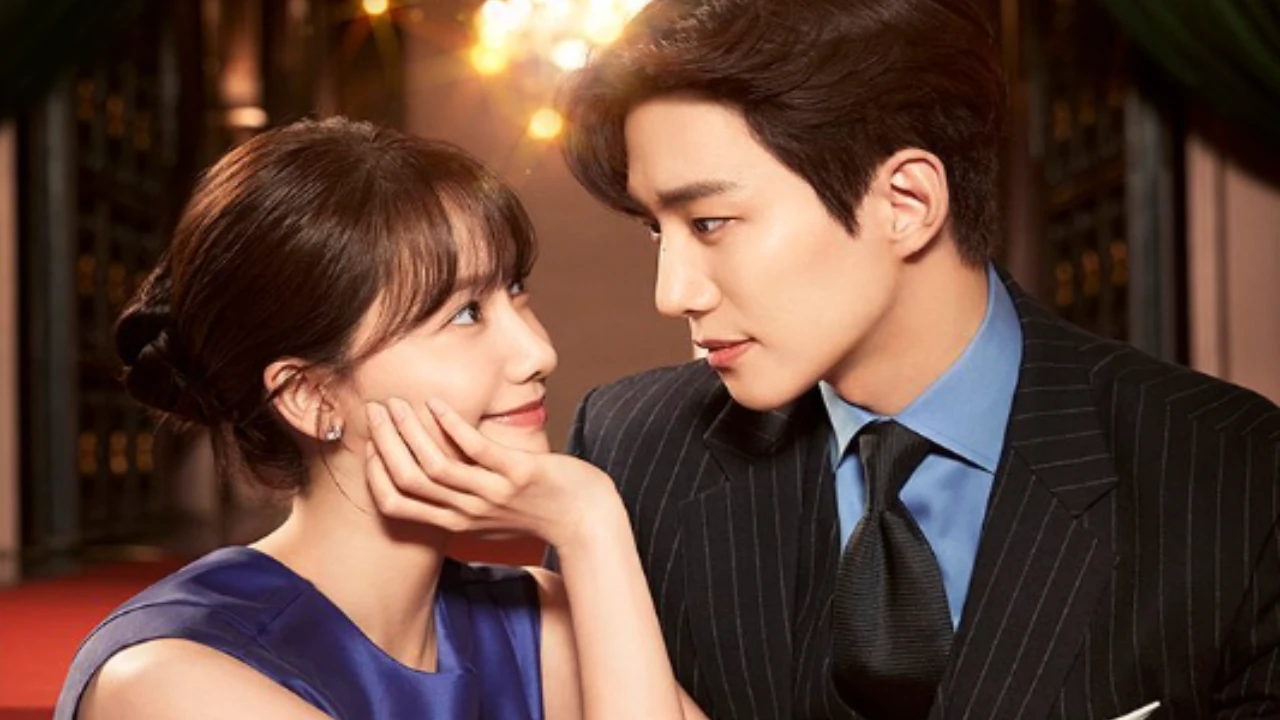 Key Highlight
Junho and YoonA's chemistry shines in the latest teaser of King The Land

Fans get excited for the broadcast on June 17
The highly anticipated drama 'King The Land' has been generating buzz among K-drama fans, and the fourth teaser has only added to the excitement. In the teaser, 2PM's Junho and SNSD's YoonA showcase their amazing chemistry and leave viewers excited for the upcoming broadcast on June 17. Let's take a closer look at their funny interaction and what we can expect from this promising drama.
Top highlights from King The Land's fourth teaser
A fun-filled exchange
In the teaser, Junho and YoonA share a fun-filled exchange that instantly captures viewers' attention. Their natural on-screen chemistry and playful banter are evident, setting the stage for a delightful on-screen dynamic. As Junho and YoonA's characters come face-to-face, their witty dialogues and comedy creates a lighthearted atmosphere, leaving fans excited for what's to come.
Junho and YoonA's chemistry is undeniably one of the highlights of the 'King The Land' teaser. Their ability to play off each other's energy and deliver seamless comedic timing adds an extra layer of depth to their characters' interactions. Their on-screen chemistry is so palpable that it's hard not to be drawn into their story and eagerly anticipate their journey in the drama.
Promising performances
Both Junho and YoonA have proven their acting prowess in previous projects, and their performances in 'King The Land' are highly anticipated. Junho, known for his versatile acting skills, brings a charismatic and dynamic presence to his character. On the other hand, YoonA, with her charming and endearing persona, is expected to captivate viewers with her portrayal. Together, they form a compelling duo that promises to deliver memorable performances.
The excitement builds
The release of the fourth teaser has only heightened the excitement surrounding 'King The Land.' The intriguing storyline, coupled with Junho and YoonA's captivating chemistry, has left fans eagerly counting down the days until the drama's premiere. As the teaser offers a glimpse into the vibrant and engaging world of 'King The Land,' viewers are left wanting more. They want to know the full story that will unfold on their screens.
A highly anticipated broadcast
With the release of the fourth teaser, the anticipation for the premiere of 'King The Land' has reached new heights. Fans of Junho and YoonA, as well as K-drama enthusiasts in general, are eagerly waiting. The combination of talented actors, an intriguing plot, and delightful on-screen chemistry makes 'King The Land' a must-watch drama that is sure to capture the hearts of viewers.
Stay updated with the latest Hallyu news on Instagram, YouTube, Twitter, Facebook, and Snapchat
ALSO READ: Is Kim Jae Wook considering offer for novel-based drama Tangeum alongisde Lee Jae Wook and Jo Bo Ah? Find out
About The Author
A tenacious individual and a witty writer who graduated with a degree in Journalism & Mass Communication with over t...hree of experience in writing in different fields. She enjoys reading, dancing, singing, and being dramatic on occasion. After working for a while and now having the opportunity to pursue her passion for writing pieces related to Korean entertainment, she is in the ninth cloud. Read more
Top Comments
There are no comments in this article yet. Be first to post one!