Netizens gush over TWICE's Tzuyu's interaction with Kelly Clarkson
TWICE recently made an appearance on the 'Kelly Clarkson Show'. A glimpse of TWICE member Tzuyu's interaction with Kelly Clarkson has gone viral.
Published on Mar 15, 2023 | 03:44 PM IST | 220.9K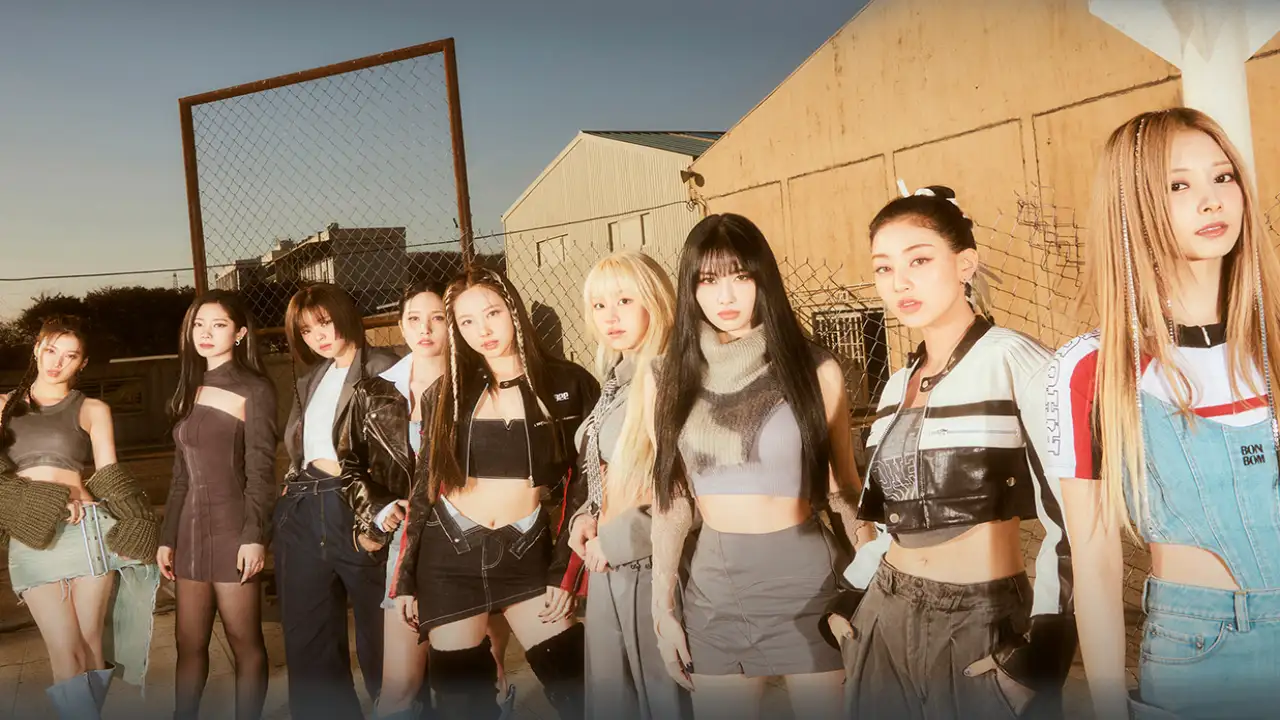 K-pop girl group TWICE recently made an appearance on the Kelly Clarkson Show where they spoke about their time in the US and their fans among many other things. Kelly Clarkson asked each member about what in particular was their favourite thing about being in the US. Responding to the latter-mentioned question the girls told Kelly that they liked the food, the landscapes and seeing their fans ONCES among other things. When Kelly approached Tzuyu for the same question, she wanted to get Tzuyu's name right and therefore asked the translator for help. 
Tzuyu and Kelly Clarkson's interaction
She then also asked Tzuyu how she would like Kelly to say her name. In response to the latter, Tzuyu confirmed that her name should be pronounced 'Choo-ee' to which Kelly Clarkson had an adorable reaction. Tzuyu's response and Kelly's reaction to the same have gone viral. Fans think Kelly is all of them when she gushes at Tzuyu's effortless charm.
Below is a video of their adorable interaction, take a look. 
TWICE on the Kelly Clarkson Show
Girl group TWICE recently made an appearance on the Kelly Clarkson Show where they performed their superhit single 'Moonlight Sunrise'. When asked about the meaning of the song, TWICE's Tzuyu responded by saying that the words 'moonlight' and 'sunrise' represented the 'fluttering feelings' one experiences when in love. Tyuzu's response was met with a cheerful hoot and a loud applause from both the interviewer and the audience. Addressing Jihyo, the leader of TWICE, Kelly Clarkson asked how the group came together in the first place. Responding to the latter, Jihyo said that TWICE came together through an audition program called 'Sixteen' to which Kelly added that she herself was on an audition show and that this was something she and the girls had in common. 
Kelly then asked the members of TWICE what were their favourite things to do and places to visit in the US. The members then revealed that they loved seeing their fans and enjoying Takis (rolled corn tortilla chips) in the US. Group member Momo then added to the discussion by saying that she liked visiting the grocery stores in the US. When Kelly turned to Dahyun for the same question Dahyun candidly listed every single food item that she loved having in the US. Jeongyeon's response to the same question was how she loved the US's landscape. Kelly then complemented Jeongyeon's voice by telling her she loved her 'low and sultry voice'. 
Stay updated with the latest Hallyu news on: Instagram, YouTube, Twitter, Facebook and Snapchat 
ALSO READ: South Korean TV broadcaster SBS faces backlash for censoring Michelle Yeoh's acceptance speech at Oscars
About The Author
A 22-year-old writer who recently graduated with a degree in Humanities. She finds great pleasure in leading, readi...ng, singing, and making things look presentable. Subjects or fields that excite her include entertainment, entertainment and what was that? Oh yes, entertainment. Read more
Top Comments
There are no comments in this article yet. Be first to post one!