Amid Jehda Nasha backlash, Tanishk Bagchi says original singers thank him for putting their song in the film
Tanishq Bagchi recently spoke about recreating Jehda Nasha for Ayushmann Khurrana starrer An Action Hero, and said that he believes remakes help original singers get noticed.
Published on Nov 18, 2022 03:39 PM IST | 89.8K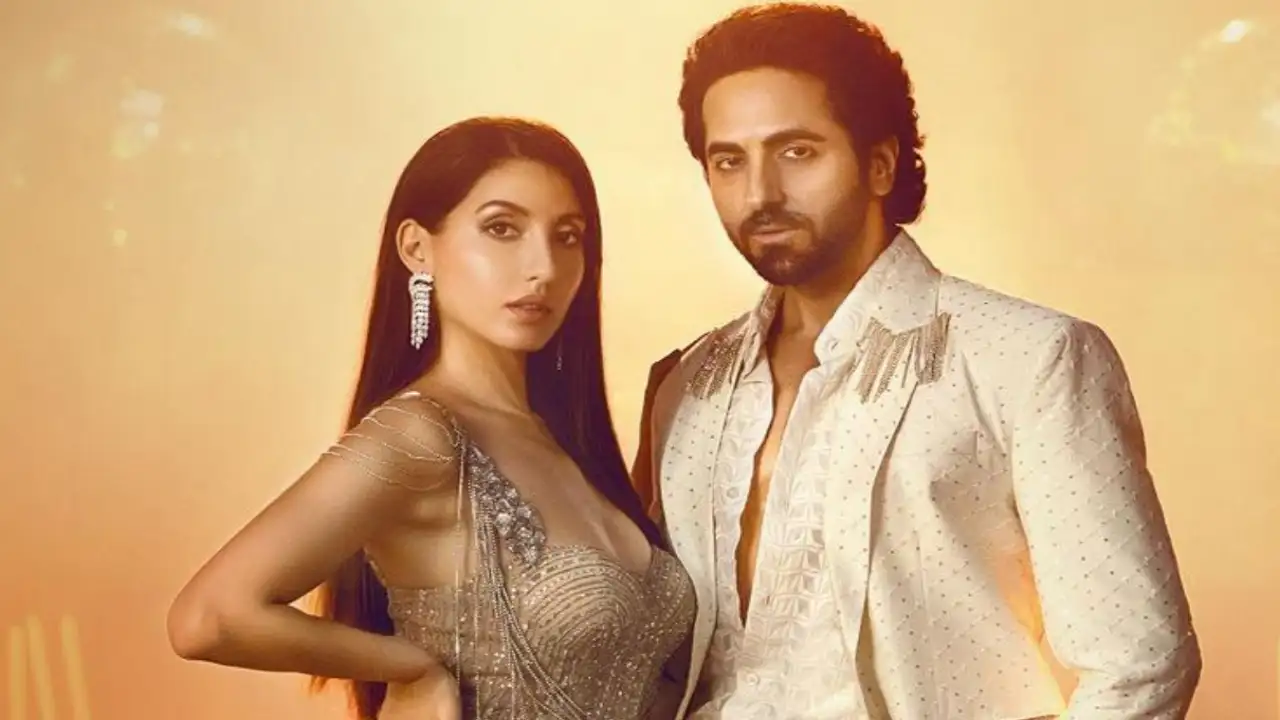 Yesterday, the makers of Ayushmann Khurrana starrer An Action Hero released the song Jehda Nasha from the film. The music video shows Ayushmann and Nora Fatehi showing off their dance skills. The song has been recreated by Tanishk Bagchi, and a section of Twitterati was not happy with the hit song being remade. The original song Jehda Nasha has been sung by Amar Jalal and IP Singh. Now, Tanishk Bagchi has talked about how the original singers have thanked him for putting the song in An Action Hero. He also shared that remakes and recreations help the original singers get noticed.
Tanishk Bagchi says recreations give exposure to independent artists
While speaking to Hindustan Times, Tanishk Bagchi questioned what's the harm in recreating songs when it helps give exposure to the independent artiste and puts them into the limelight. He said that people aren't even aware of who the original singers of Jehda Nasha are. "You only know my name because I have recreated it. Log jaante hi nahi ki kisne gaaya hai wo gaana (People don't even know who has sung the original song). However, this step of recreating the song and picturising it on Ayushmann Khurrana and Nora Fatehi will help the original singers in getting noticed. We are just becoming a window for these people to come out in the mainstream," he said.
He said that the decision of recreating the song isn't his, and that his role comes in later after the filmmaker and original singers take a call about recreating it. He further added that he hasn't actually made a lot of changes in the track and that the original singers actually loved the recreated version. "They thanked me for putting their song in the film and said that 'we want people to know that it's our song'," said Tanishk.
Tanishk Bagchi on recreating Manike
Citing another example, Tanishk added that he recreated Manike song for Thank God, and that it got even more popular than the original song, which also helped the original singer Yohani get her due. He further added that people's criticism would have been valid, had they made another singer sing the recreated version. But that's not the case. "In my songs, I make it a point that the original singers get the credit and royalty. Like with Jehda Nasha, we ensured that the original singers get to sing it," he said.
About An Action Hero
Helmed by Anirudh Iyer, An Action Hero stars Ayushmann Khurrana as Maanav, a Bollywood action hero, while Jaideep Ahlawat plays Bhoora Solanki, a municipal councilor of Mandothi village, in Haryana. The film is jointly produced by Aanand L. Rai and T-Series. It is slated to release on December 2, 2022.
ALSO READ: An Action Hero: Ayushmann Khurrana REVEALS why it is different from his staple genre of films
Top Comments
There are no comments in this article yet. Be first to post one!