Anshula Kapoor rocks a bikini, pens an empowering note on body positivity; Anushka Sharma, Khushi Kapoor react
Every body is a bikini body! Anshula Kapoor's note on body positivity is worth a read.
Published on Sep 16, 2022 08:11 PM IST | 1.2M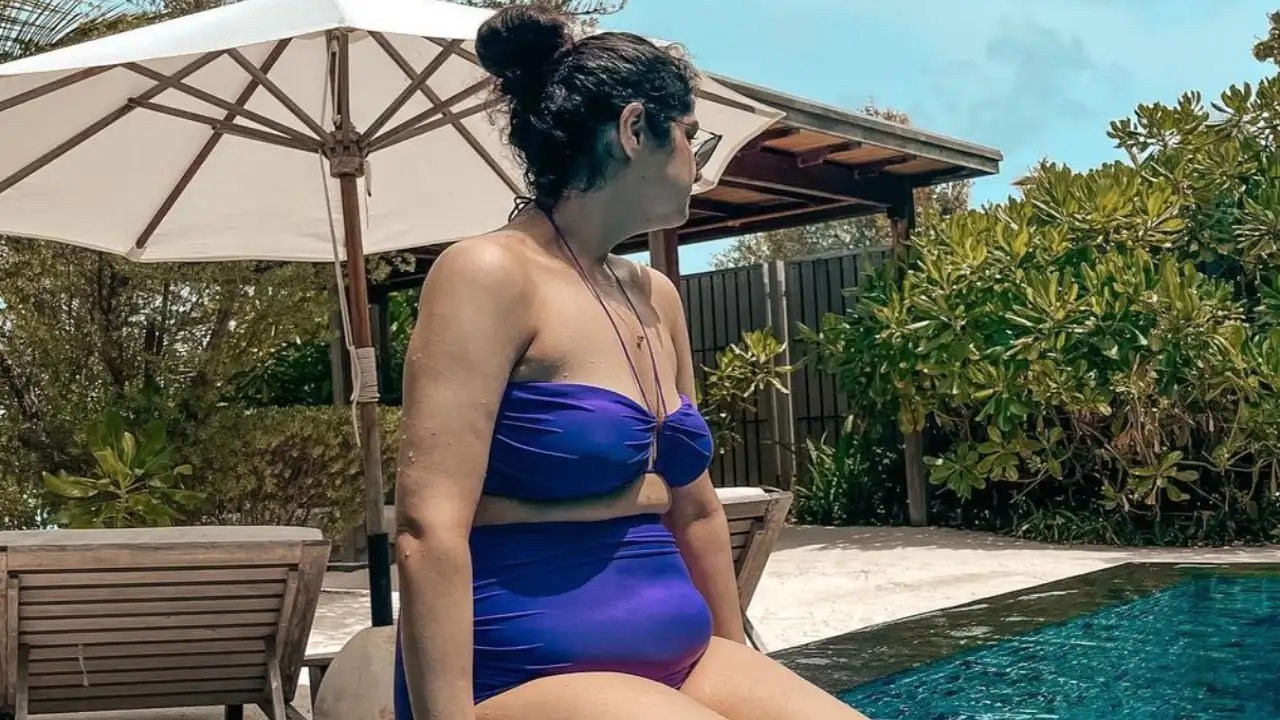 Arjun Kapoor's sister Anshula Kapoor's latest Instagram post has taken social media by storm, and for good reason. On Friday, Anshula shared a picture of herself in a bikini, and penned a lengthy note describing her changing relationship with her body, and how she is learning to 'un-hate' her body. In her caption, Anshula began by recalling a conversation she had with a friend that got her wondering why she has always been hesitant to wear a bikini.
"3 months ago I remember having a conversation with @priyamganeriwal about swimming costumes, and I remember telling her I would never wear a bikini, I just couldn't pull it off and I don't have the confidence to be comfortable in one. Her response was simple - "why not? I think you should totally wear one". Why was I hesitant? Because I'm so used to thinking that I need a particular body type to be able to wear certain clothes.. I'm so conditioned to wanting to hide my body and "play it safe", its like my default setting is to always be like "no, I can't pull that off". And I'm learning to change this," wrote Anshula. 
She further mentioned that this photograph had been in her drafts for many weeks. "And on days like that I convince myself that only "perfect" photos belong on the feed.. I'm still learning to un-hate my body, I'm learning to be okay with my body even on days when she's bloated or not looking her best. It is okay to be covered in stretch marks, it is normal to have cellulite & texture, skin is meant to fold and roll, and my FUPA is always going to be a part of me and that's okay too," she wrote.
Concluding the note, Anshula wrote that she is happy she chose to buy and wear the bikini. The day this picture was clicked ended up being one of her favourite days and she felt confident in her skin. Soon after Anshula shared the post, lovely comments poured in from Anushka Sharma, Khushi Kapoor, Rhea Kapoor, Tara Sutaria, Rakul Preet Singh and many others.
Anushka, Tara, Rakul Preet dropped heart emojis on the post, while Khushi Kapoor wrote, "Ily." Rhea Kapoor commented, "Fupas for life." Check out the comments below.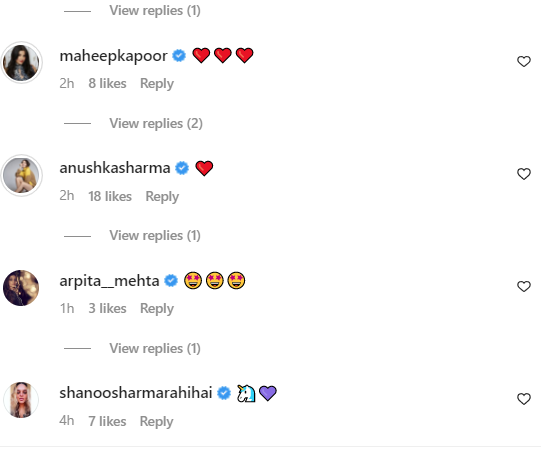 Top Comments
There are no comments in this article yet. Be first to post one!