Creators United Awards 2023: A look at the winners in the food and travel categories
The two-day gala event was held in South Goa on January 15 and 16, with Mad Influence and Pinkvilla backing the project.
Published on Jan 27, 2023 | 04:33 PM IST | 125K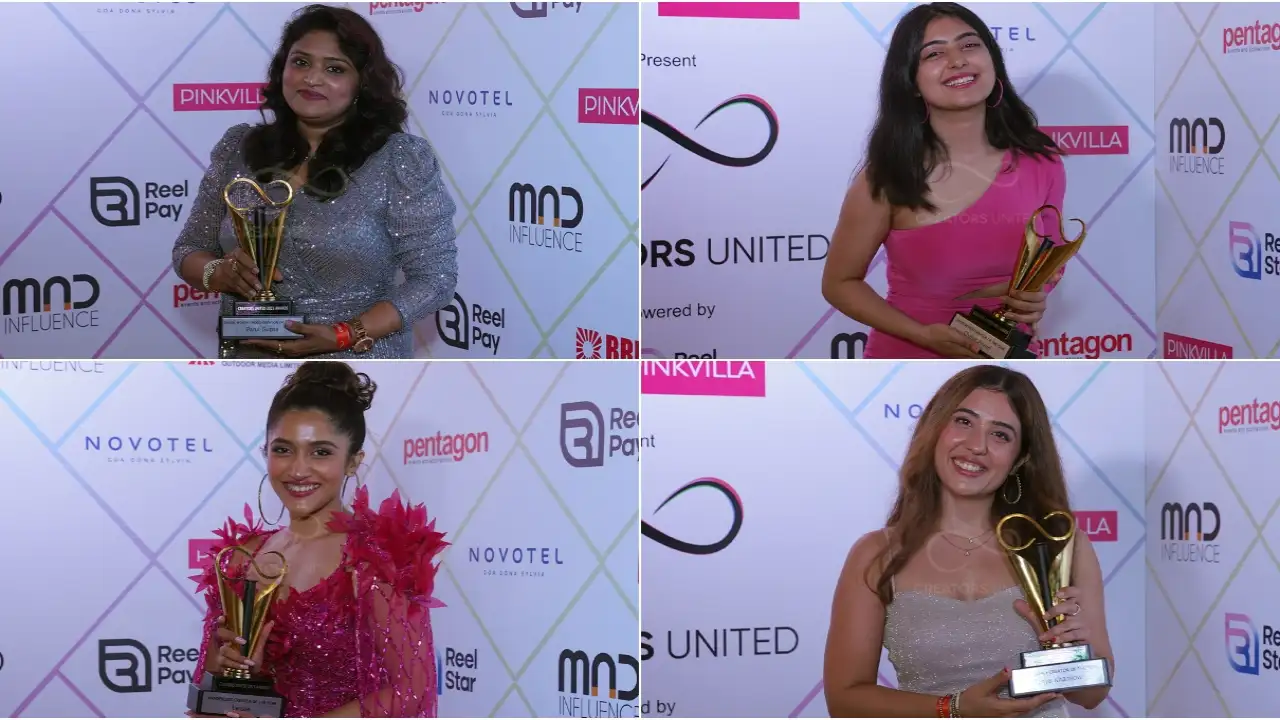 The inaugural edition of Creators United hosted by Mad Influence and Pinkvilla was India's first and coolest experiential content festival of its kind. It brought together India's top content creators and influencers from the most diverse genres. The crowning moment of the two-day-long exclusive event was the Creators United 2023 awards ceremony, where some of India's most esteemed digital stars were acknowledged for their exceptional contributions to the country's burgeoning creators' economy.
The awards ceremony recognized India's leading uber-talented food and travel creators who won big at the gala event. Food and travel creators have indeed played a unique role in driving India's creators' economy and digital prowess forward. With their outstanding content, they have not only captured the hearts of millions of followers but have also been instrumental in promoting the country as a premier destination for food and travel.
Their stunning visuals and captivating stories have inspired their followers to explore new places and try new foods, and have played a tremendous role in boosting the country's travel and culinary industry. These talented creators are the modern-day ambassadors of our world, taking us on a journey through their eyes and taste buds.
Here is a look at the leading creators who won big in the food and travel categories, the ones who inspire us to step out of our comfort zones and explore new cultures, cuisines, and ways of life: 
The winners in the food category are: 
Parul Gupta - Drool-worthy Food Creator of the Year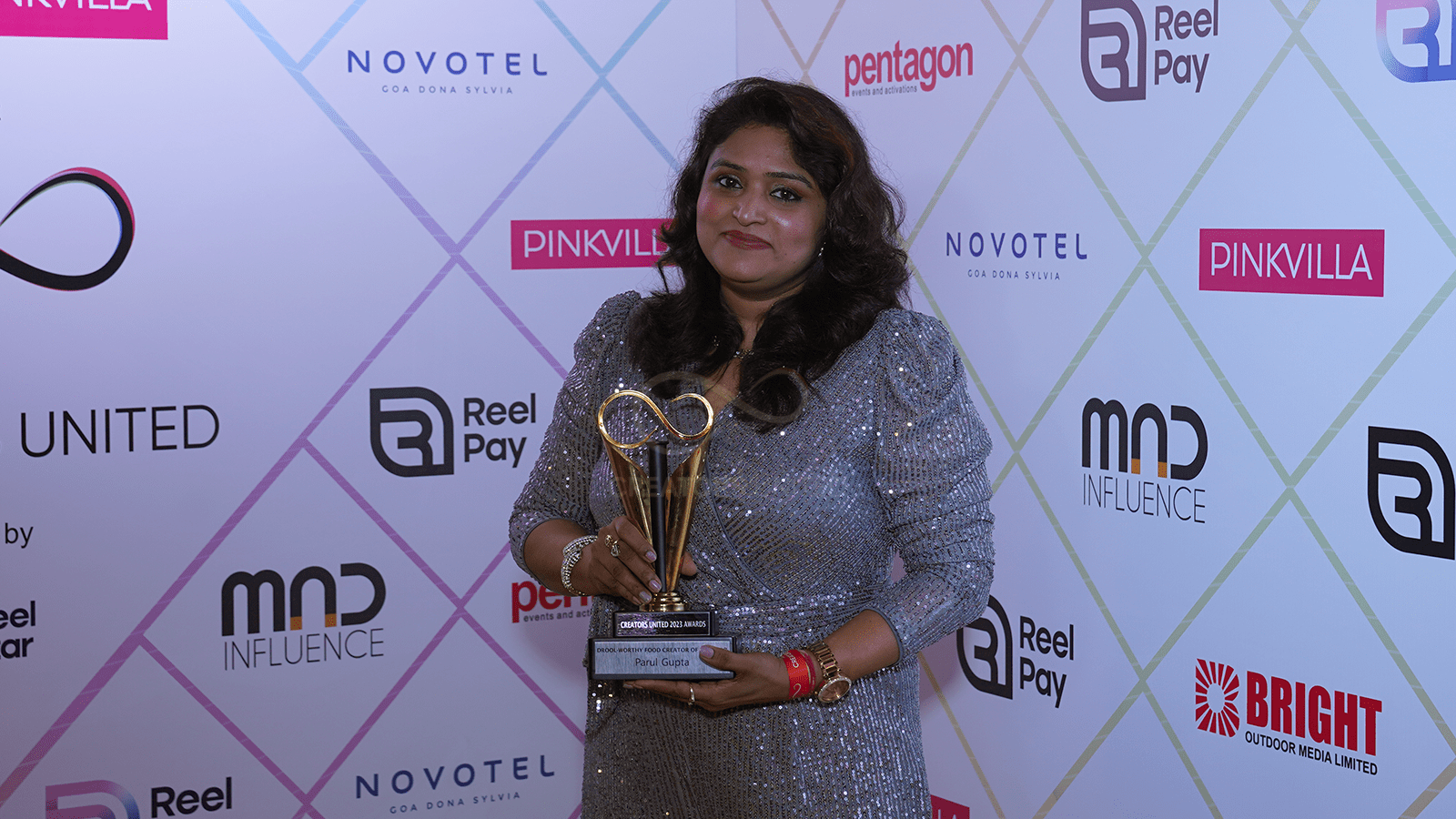 Parul is indeed the queen of mouth-watering recipes and has captured the hearts of over 7.5 million YouTube followers with her delicious food videos. She is known for her comforting cooking style, creating meals that are not only delicious but also bring a sense of warmth and nostalgia! 
With Parul as one's guide in the kitchen, one can learn how to make delectable dishes that are perfect for any occasion, whether it's a family dinner or a cozy night in. She shares easy-to-follow recipes that are perfect for both novices and experienced cooks alike. Parul's recipe videos are not just about cooking but also about the love and care that goes into making a meal. She makes cooking fun, easy and accessible to all. 
Chahat Anand - Food Review Creator of the Year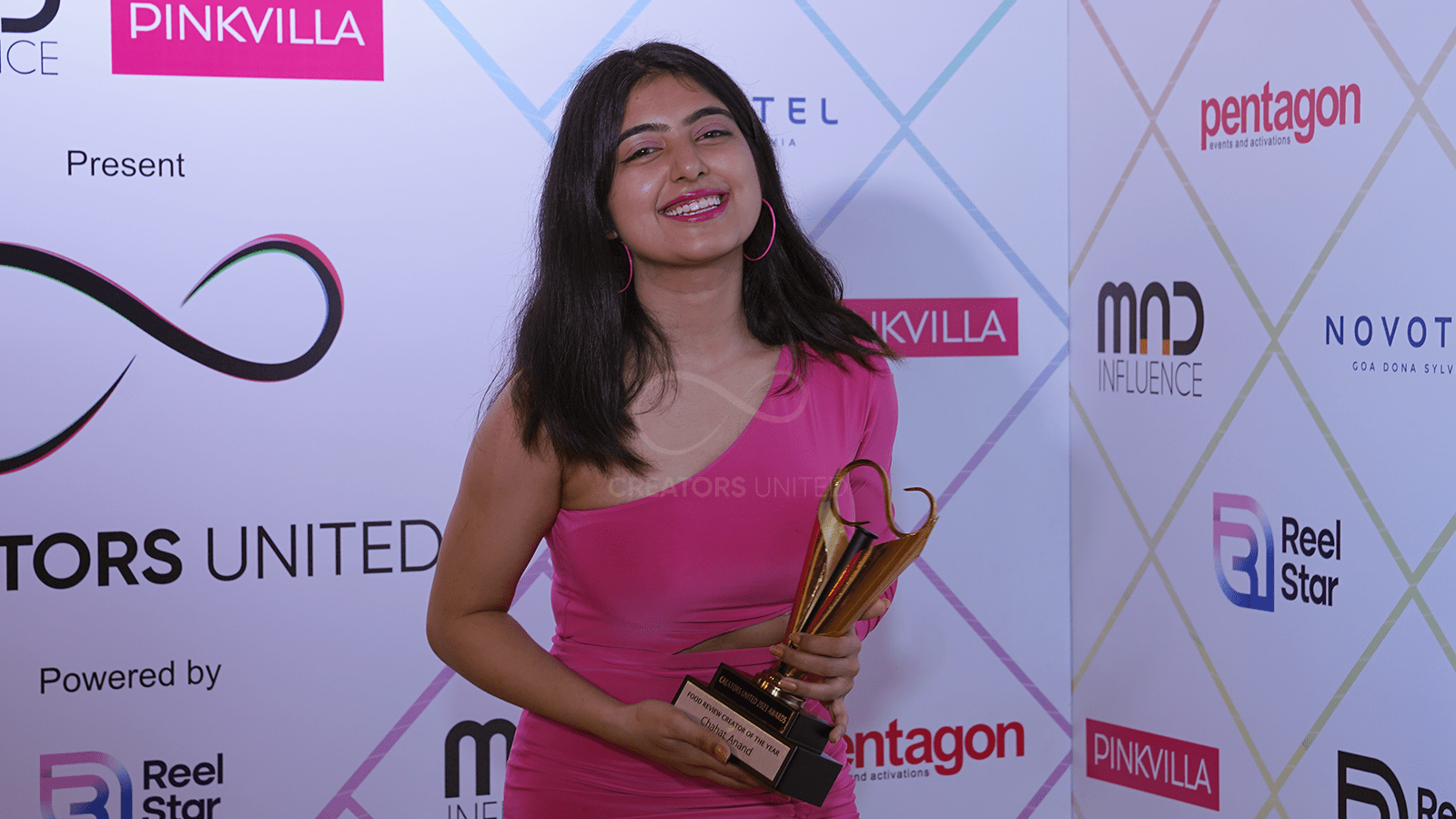 Chahat has taken the foodie world by storm with her delicious and mouth-watering posts on social media. With a massive following of over 1.7 million on YouTube and over 900K on Instagram, Chahat is today one of the leading food influencers in India.
Chahat is a true food lover and her passion for Indian cuisine is evident in her truly palatable posts. Her social media feed is indeed a visual feast and her flavorsome and appetizing posts are sure to satisfy the taste buds and feed one's soul! 
The winners in the travel category are: 
Larissa - Wanderlust Creator of the Year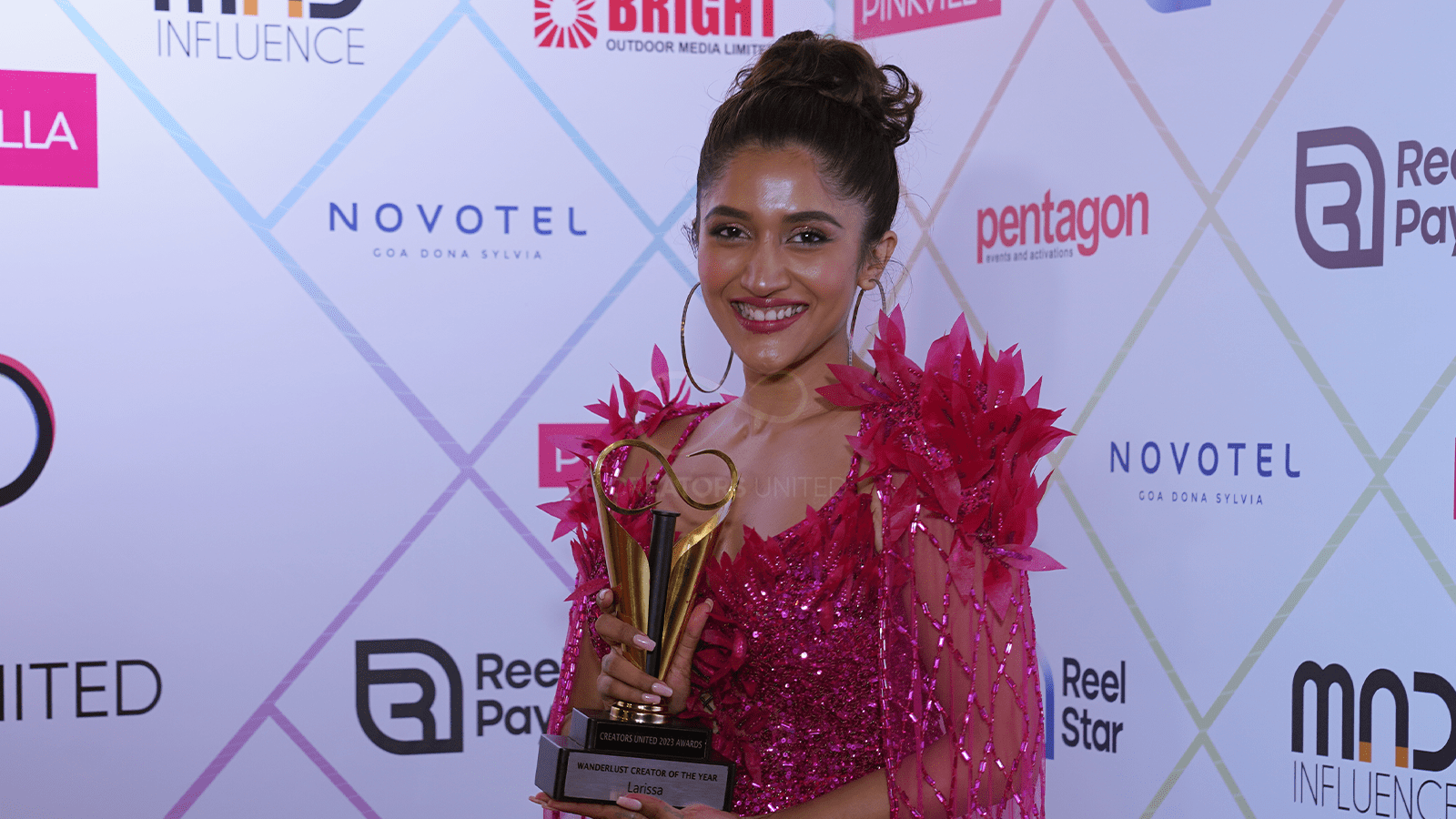 With a passion for adventure and a thirst for new experiences, Larissa's love of wanderlust has taken her to the most exotic and far-off destinations. She's a master of capturing the beauty of her surroundings. Her photos and vlogs are nothing short of breath-taking! 
From surf skating in Malaysia to strolling through the Swiss Alps, her captivating travelogues and engaging content has earned her a large and loyal travel tribe. She currently has over 720K followers on Instagram and about 600K followers on YouTube.
Tanya Khanijow - Travel-Goals Creator of the Year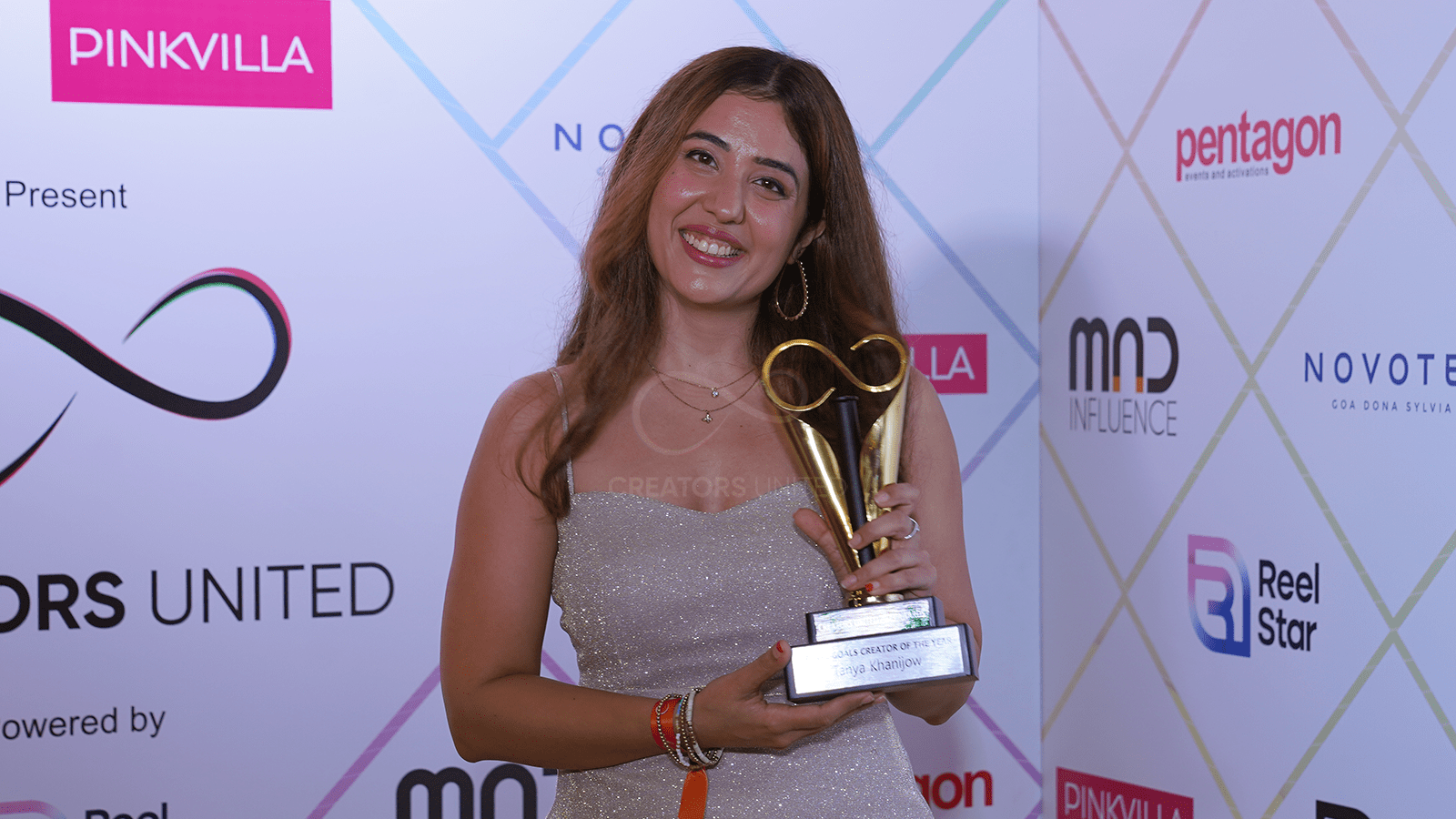 Tanya is not just a travel creator, she's a travel inspiration. From capturing kangaroos jumping in the rain, to showcasing the marine life of Maldives in all its glory, this trendsetter has done it all. Her social media channels have indeed inspired countless people to take that vacation they've long been dreaming of. 
With over 620K Instagram followers and over 1 million YouTube followers, she indeed has a natural talent for capturing the true essence of every place she visits, making her followers feel like they are right there with her. 
CLICK HERE TO READ THE FULL WINNERS LIST 
Our esteemed associations for Creators United 2023 are:
Reel Star - Powered by Sponsor
Reel Pay - Payments Partner
Goa Tourism - Tourism Partner
ALSO READ: Creators United 2023: Here are the winners in the comedy category
About The Author
Aishwarya's work philosophy is "Lights, camera, write on!" She can often be caught with a pen in ha...nd and a bucket of popcorn in the other, ready to jot down her musings on all things film, literature, business, and pop culture. From the boardroom to the box office, Aishwarya is always on the hunt for the next important story that is transforming the world. Whether she's waxing poetic, analyzing the latest business trends, or dissecting the latest Hollywood blockbuster, her aim is to deliver insights that inspire and entertain!
Read more
Top Comments
There are no comments in this article yet. Be first to post one!