Creators United Awards 2023: Here are the winners of the Roasting/Reaction and Stand-Up Comedian categories
Mad Influence and Pinkvilla hosted Creators United Awards, the country's biggest two-day gala event that felicitated digital creators across several categories.
Published on Jan 27, 2023 | 05:17 PM IST | 104.2K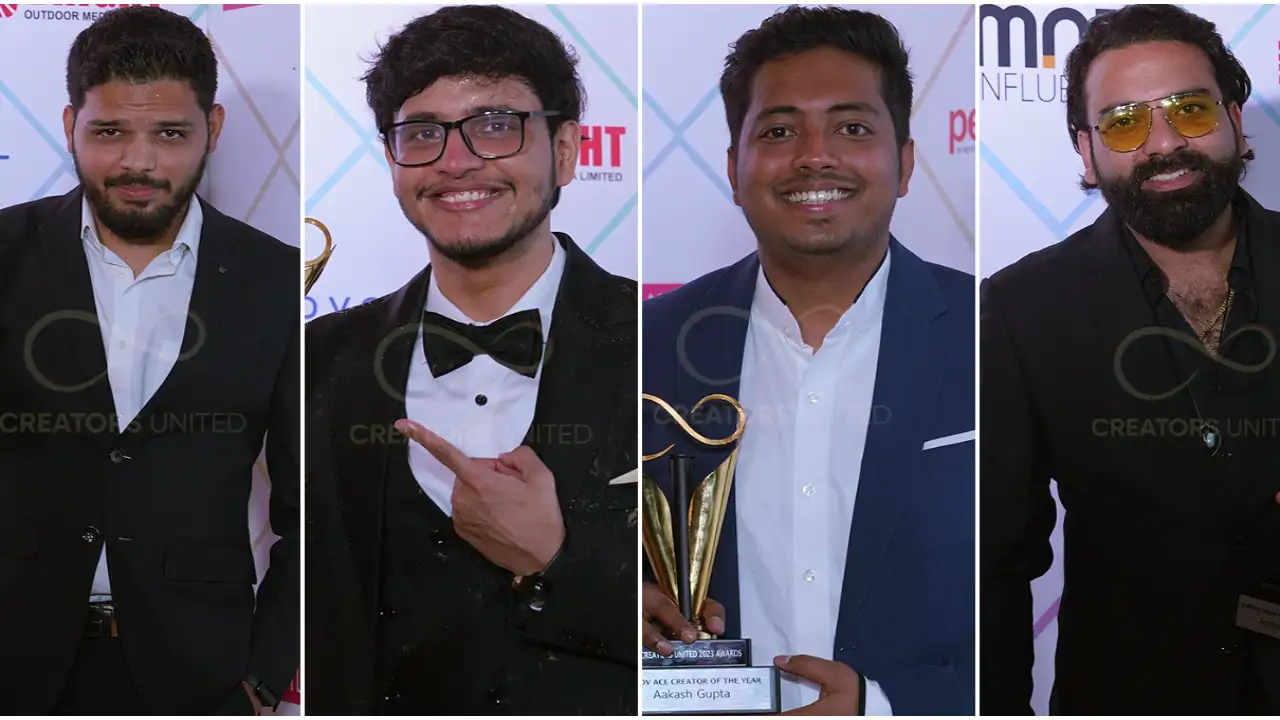 The Creators United Awards 2023 – country's first influencer festival that celebrated digital creators across various fields - turned out to be a mega-successful event. The two-day festival was organized by Mad Influence in association with Pinkvilla, at the sprawling Novotel Goa Dona Sylvia Resort in South Goa on January 15th and 16th.
At Creators United, we celebrated the booming talent of digital creators, and the value they add to our lives and to the creators' economy. Content creators across several categories were honoured with the coveted award for their attempt to constantly push the envelope in their own ways. Among other interesting categories were the Roasting/ Reaction category and the Stand-Up Comedian category – in short, the type of content that always manages to put a smile on the viewer's face. Speaking of which, let us take a look at the winners who bagged the exciting titles in both these genres: 
Here is a closer look at the winners in the Roasting/ Reaction category:  
Triggered Insaan - Roast Master Creator of the Year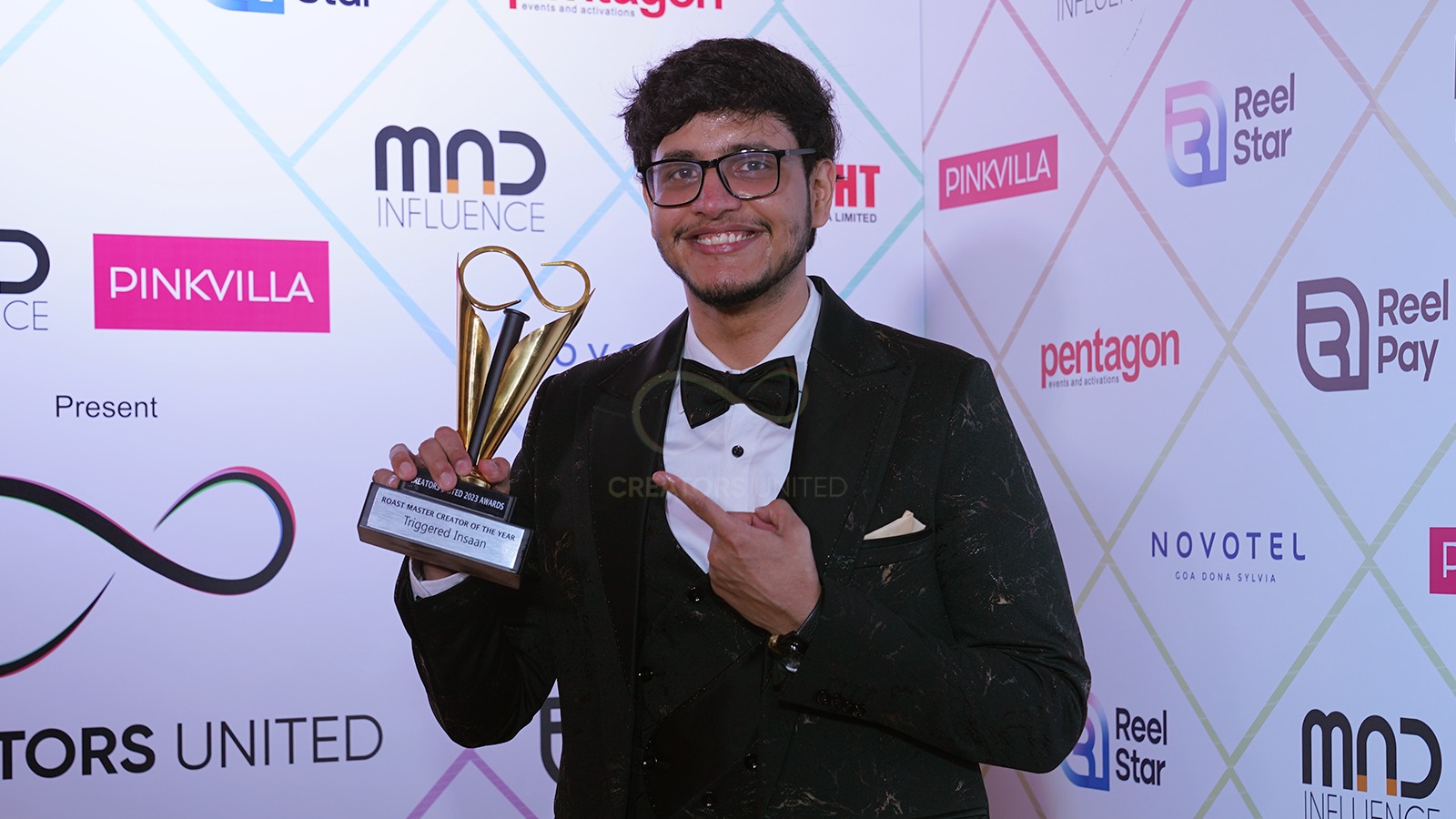 Nischay Malhan is better known as Triggered Insaan – the name he chose for his YouTube channel. The Delhi-based YouTuber has a huge following of over 17.5 million on the video platform, and 4.9 million on Instagram at-the time of writing this article. Nischay earned the title of 'Roast Master Creator of the Year' at Creators United Awards, and rightfully so. Over the years, he has made a huge fan base with his witty and funny commentary videos, reactions, roasting videos, and reviews.
Lakshay Chaudhary - Comeback Pro Creator of the Year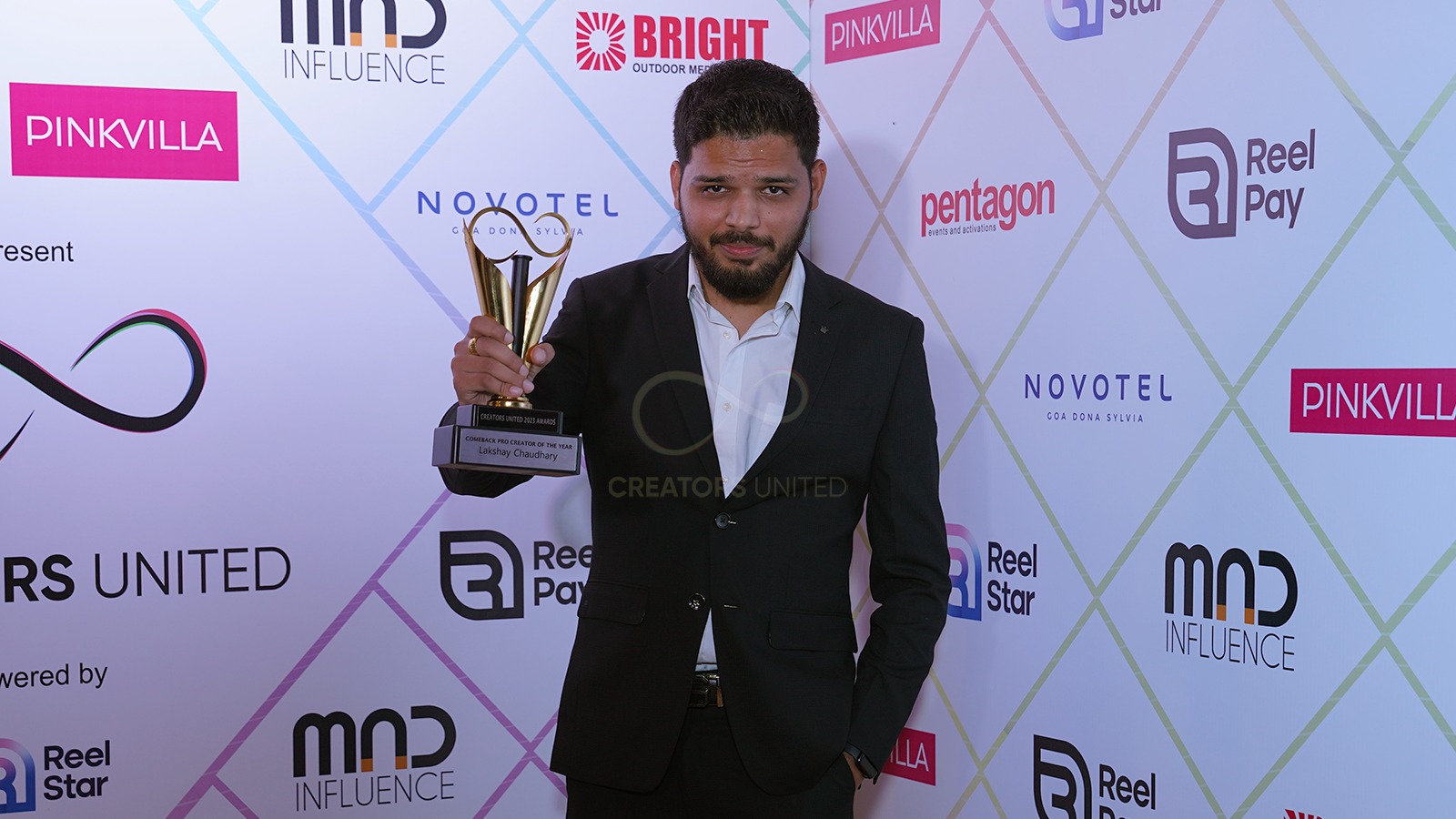 The 'Comeback Pro Creator of the Year' title went to Lakshay Chaudhary at the Creators United Awards 2023. He has an Instagram following of 599K followers and 390K subscribers on YouTube. His commentaries and roasting videos on trending content often go viral. Youngsters also relate to his videos, while he manages to tickle people's funny bones.
Winners in the stand-up comedian category are: 
Anubhav Bassi - Genius Stand-Up Creator of the Year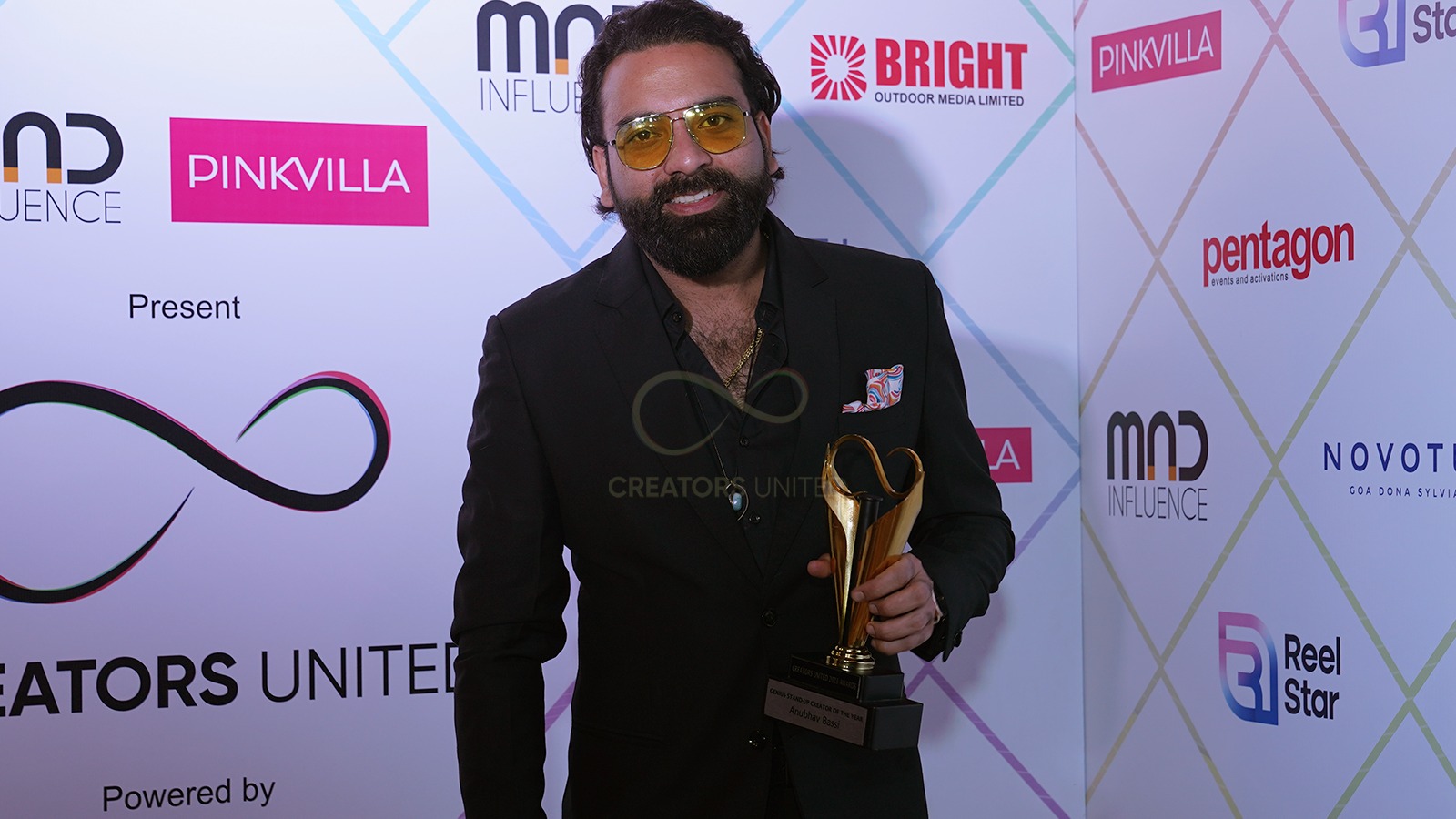 Anubhav Singh Bassi has become a popular name in the world of stand-up comedy over the last few years. It is not a surprise then, that he was awarded the 'Genius Stand Up Creator of the Year' award at the Creators United event. With over 1.7 million followers on Instagram, and over 3 million subscribers on his YouTube channel, this marketing manager-turned-stand-up comedian is a pro at making people laugh while milking their collective nostalgia over relatable things.
Aakash Gupta - Improv Ace Creator of the Year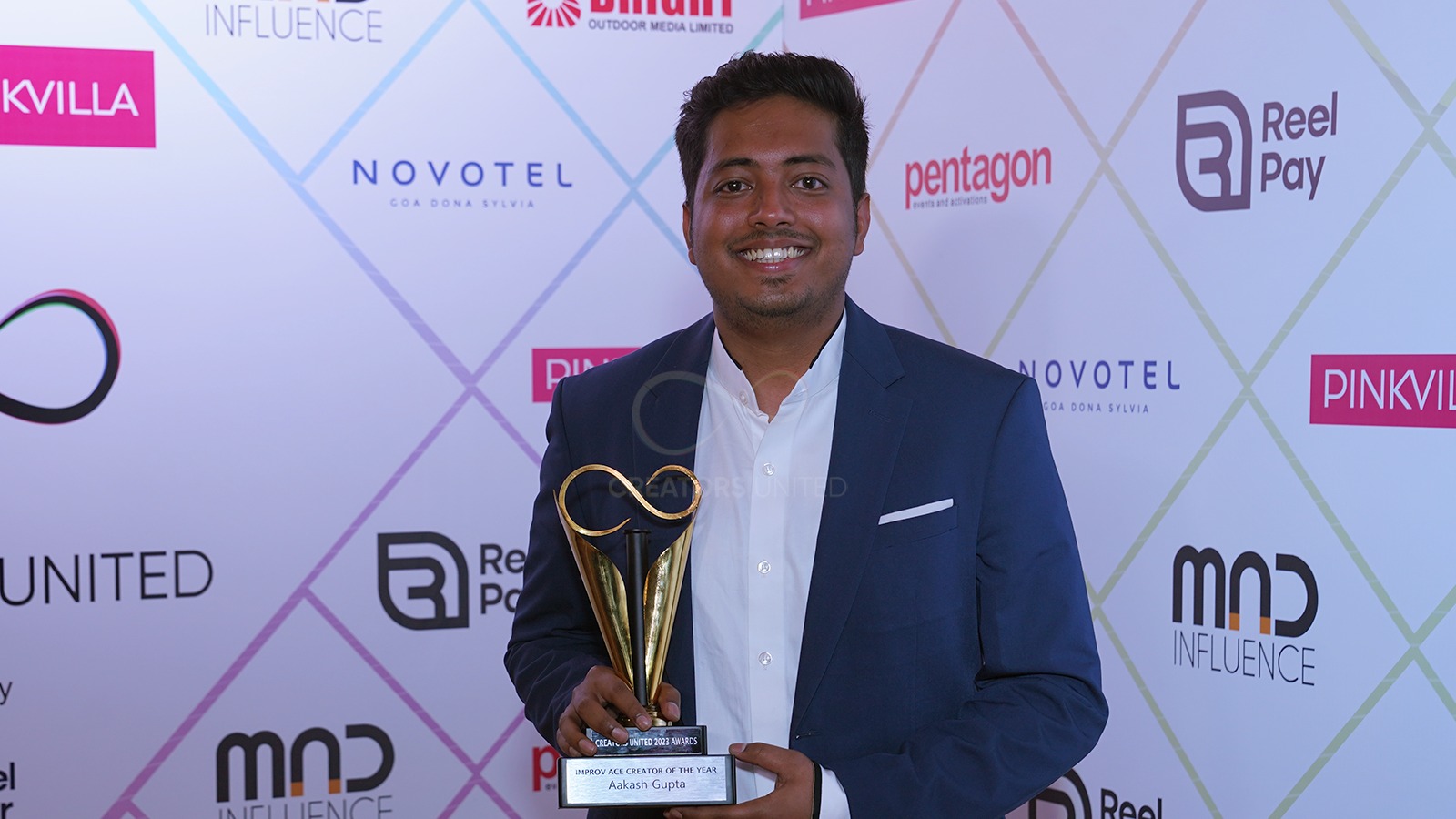 The second winner in the Stand-Up Comedy category is none other than Aakash Gupta, who was honoured with 'Improv Ace Creator of the Year' Award. His YouTube videos on generic topics like 'Paan', and 'Dogs', 'Delhi Metro', and 'Sarojini Nagar' have millions of views. Speaking of numbers, Gupta has over 3 million subscribers on YouTube and 1 million followers on Instagram. 
CLICK HERE TO READ THE FULL WINNERS LIST 
Our esteemed associations for Creators United 2023 are:
Reel Star - Powered by Sponsor
Reel Pay - Payments Partner
Goa Tourism - Tourism Partner
ALSO READ: Creators United 2023: Ashish Chanchlani wins Reel Star presents Most Viral Creator of the Year Award
About The Author
A content writer for 3 years, Priyakshi channels her love for everything cinema through the written word, as she dabb...les in entertainment articles, movie reviews, and interviews.
Read more
Top Comments
There are no comments in this article yet. Be first to post one!