EXCLUSIVE- Shanoo Sharma: If I find a talented person with average looks, I would groom him to look the best he can
Yash Raj Film's Casting Director- Shanoo Sharma gets chatty with Pinkvilla on her journey to showbiz, discovery- Ranveer Singh and more.
Updated on May 29, 2023 | 06:07 PM IST | 4.6M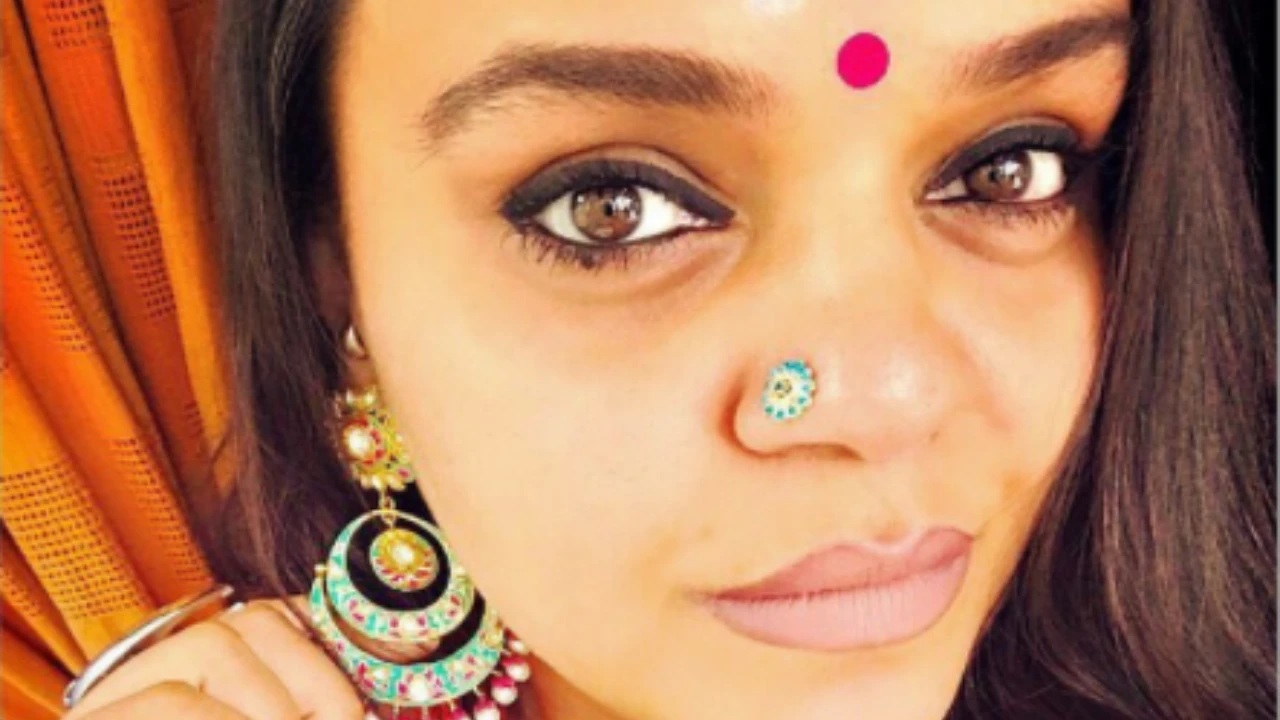 Singling out the right actor for the right role at the right time for a movie to work at the box office, is a lot of hard work and makes a lot of difference. And who can tell it better than Shanoo Sharma, the Casting director of Yash Raj Films (YRF). Her infectious love for cinema, perpetual search for new talent and persistence in polishing the existing ones truly make her the 'Arjun' of Bollywood - the one who never fails the bird's eye test! 
From weaving stories about becoming a homemaker to joining showbiz, it has been a magnum switch for this casting diva, who's also the face behind the discovery of actors like Ranveer Singh, Parineeti Chopra, Arjun Kapoor and the latest, Bhumi Pednekar. Let's trace the journey of this one-of-a-kind casting director, as she gives us a sneak peek into her mad world.
How does it feel to be among one of the main pillars of YRF? How would you describe it in words?
I am not the most important person in YRF, but yes, my journey has been blessed! It has been interesting and colourful. It's been protected. And I think it has been that way because I've never had a focus or goal in life. So, every day is a surprise to me. There are a lot of people who get into a profession knowing what they want to and every time they go a step closer, they know what they're getting themselves into, but with me, because I didn't have anything of that sort, every day became, 'Oh wow'! Because I was never aiming for it. 
You're the woman behind so many faces that we adore on screen. What catches Shanoo's attention today as compared to when she began?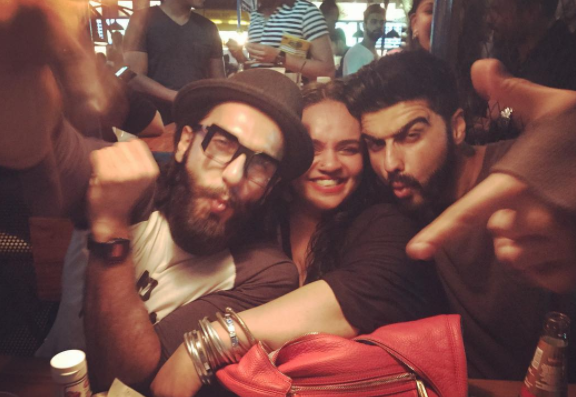 There are two things: One, in which I tell myself often, 'Okay Shanoo, think if this can be the person that you can show to the director'. The second is that sometimes I select people, not for an immediate casting part but just because I have met an interesting face, which I feel can be used in the future. In both cases, I look for watchability, a certain amount of presence. Someone who arrests your attention is the main thing.
Looks vs Talent - what's more important?
C'mon, are you serious? I can't pick. I mean, it would be talent for sure. But if I would find a talented person with average looks then I would groom him to look the best he can.
How do you react when a film you've cast for doesn't do as well as expected?
I don't react at all. I don't feel any disappointment. I like to keep a balance. I don't have any exceptional excitement when a film of mine is a supreme hit so I don't have a low either when it's not a hit. I react when I find my cast is not liked. That would affect me. If my people have not performed to the best of their ability then it would hit (me). A film's success or failure is kismat (destiny). It has got nothing to do with me or my emotions. What can you do in such a situation anyway? You have to move on.
We wonder if you give yourself a Sunday?
I do give myself a Sunday. I do take a day off and I don't work 24-hours a day at all. But yes, my mind does tend to work all the time. So, if I am at a party and I see a beautiful girl, I go like 'Oh, have I seen her before? Is she an actor?' and so on. Otherwise, my professional life is very basic.
What do you do when you want to get a break from all the daily madness and revitalize yourself? 
I go out and pamper myself. I am a woman so I like to be well-maintained. I go for a walk, do face packs, manicures and pedicures. I spend time with my family, maybe watch a sunset. I do the regular thing. Hang out with friends, grab a coffee.
Does the pressure of delivering the hit star cast for a big project every time scare you sometimes?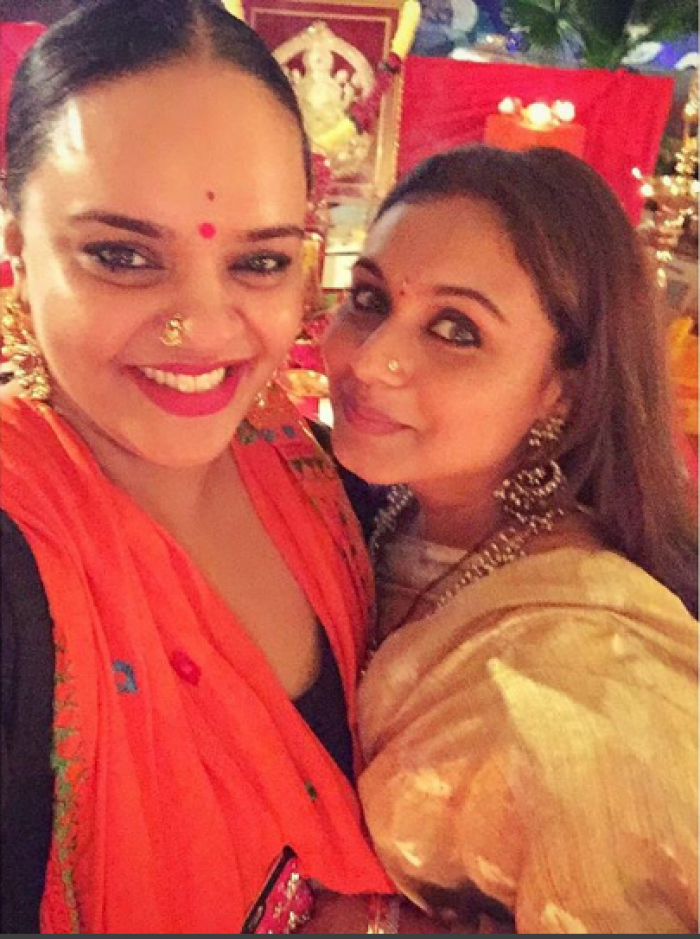 No! And that is because my boss doesn't expect a hit star cast. My boss expects talent. The pressure is to find right minds with good hearts who are hungry. The ones who can be groomed. The pressure for me is to find a girl who says that I am going to work so hard to be the best version of myself.
I feel your actor is the portrayal of the whole crew. So I need to be fair to the whole crew that sits days and nights to write and design sets or costumes, who've made efforts to make this particular man/woman look good. And this projection of the whole film's team can only happen through the actor who's carrying it to the audience. So, the pressure is to find an actor who's going to play everybody from a rickshawalah to the top-notch people in a good state for 2-2.5 hours in a film, and not otherwise.
Which project has been the closest to your heart?
Every film has had its own flavour. I really liked Mardaani. I had a lot of fun working on Dum Laga Ke Haisha, Ae Dil Hai Mushkil, Befikre. The high of doing a Yash Raj Films movie has been too amazing, always.
Basically, the whole idea is to be able to jam with the director. As a casting director, you want to make sure that your job is fun and the director understands you and is open to you and you don't have to force people down his throat. You guys are on the same page. I remember having a lot of fun with Sudhir Mishra on Khoya Khoya Chand, which was my first film. I loved learning from him. It gets you more excited when there's more studying to do.
Which discovery of yours fits in perfectly in Hollywood?
Today Hollywood is coming here and taking actors from India, which itself speaks a lot. But I feel Ranveer Singh would do a good Brad Pitt or Johnny Depp there.
Have you ever felt such anguish after seeing an audition that you've actually walked up to that person and asked him to give up on his dreams of acting?
Who am I? What credentials do I have to be able to tell someone who's left his family behind, left the comfort of warmth-love and come to Bombay to live or struggle it out alone, to give up on his dreams? That's blasphemy and I would never think of it! My job is to cast and not make life decisions on someone's behalf. Plus, I feel the very fact that you're sitting in front of me, or the fact that you're acting in front of me (even badly for now), takes a lot of courage. So I would tell that person, 'Tujhe yeh pakka karna hai' and I would tell him where to go and train himself, I would guide him to become better at what he does.
At the same time if someone comes to me and asks, 'I have six months and then I need to make money and go back to my family', I would say, give your last six months so that you know you did your best. I don't want anyone to have any regrets at the age of 50 that he didn't try to live his dream.
Mental health is becoming a serious concern today. What's your advice to those who decide to corner themselves from the world on getting rejected?
Be realistic. There are many who dream to be an actor but if you don't see it happening then you need to get a job, so that you ease the pressure on your own self to be able to do something.
I also feel people should read a lot. Get a lot of therapy. Be able to speak up more about the problem that they're facing but through the right people. For instance, if I hurt my ankle then I need to go to an Orthopaedic. Likewise, if I have a mind problem I need to go to the doctor of the mind. Get professional help if you're feeling a certain pressure. Do a lot of yoga and meditation because it does help you with a lot of focus. And just be around positive people. Don't give it to the social media and the negativity of the world. Try and be in touch with your loved ones, embrace positivity.
What's your best memory with someone who you've told that he's selected for a role?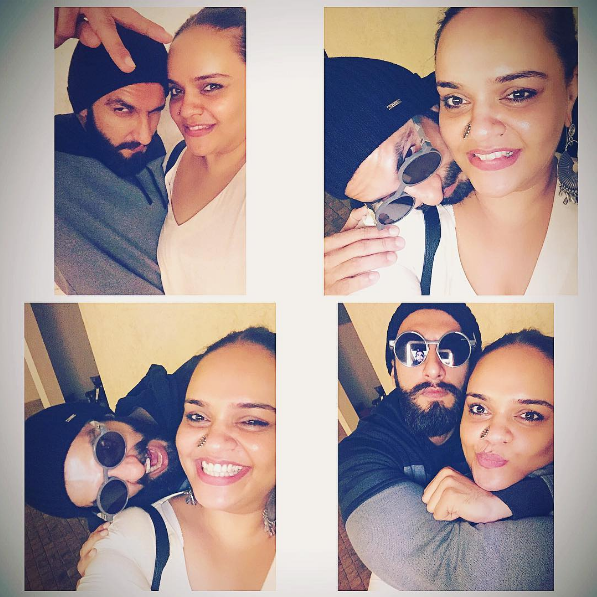 I think that was Ranveer Singh and then Bhumi Pednekar. I remember Ranveer had come to my apartment and he had a script in his hand, I was on a call and was looking at him, trying to understand what he was trying to say. And then suddenly, we both yelled, 'You got the film!' He often comes to me, no matter where I am and then we both hug it out and cry in excitement like babies. Even Bhumi Pednekar, from being my assistant to an actor, it has been wonderful to see her grow.
Likewise, there are rejections too. So, what's the most disheartening thing you had to face due to saying no to a person?
I don't think there are any rejections. We don't sit face to face with the person and reject him, we tell them maybe not now but we can work in the future.
Just out of curiosity, what really caught your attention that night when you first saw Ranveer Singh?
He had gatecrashed my birthday party and was dancing to Ram Lakhan's song. How many people do that? I was just watching him and said, 'What a guy, yaar!' I think that was it! All the people around us were like, please change the song, but the two of us were having a blast. I liked his energy. It was million times more than what it is with him today, so you can do the math now!
When are we seeing our next Ranveer Singh/Parineeti Chopra?
Very soon, hopefully.
And lastly, is your long old plan of becoming a housewife with two kids and running 'The Moody Chef' restaurant still on?
Always. I am just looking for the right chef (laughs).
About The Author
Journalist. Perennially hungry for entertainment. Carefully listens to everything that start with "so, last night...". Currently making web more
...
Read more
Top Comments
There are no comments in this article yet. Be first to post one!