'He has his plus points...': Scam 2003 actor Gagan Dev Riar opens up about comparison with Pratik Gandhi
In Hansal Mehta's web series Scam 2003 (which is a successor to Scam 1993), Gagan Dev Riar is playing the role of fraudster Abdul Karim Telgi. Read what he had to say about Pratik Gandhi.
Updated on Sep 01, 2023 | 05:42 AM IST | 82.2K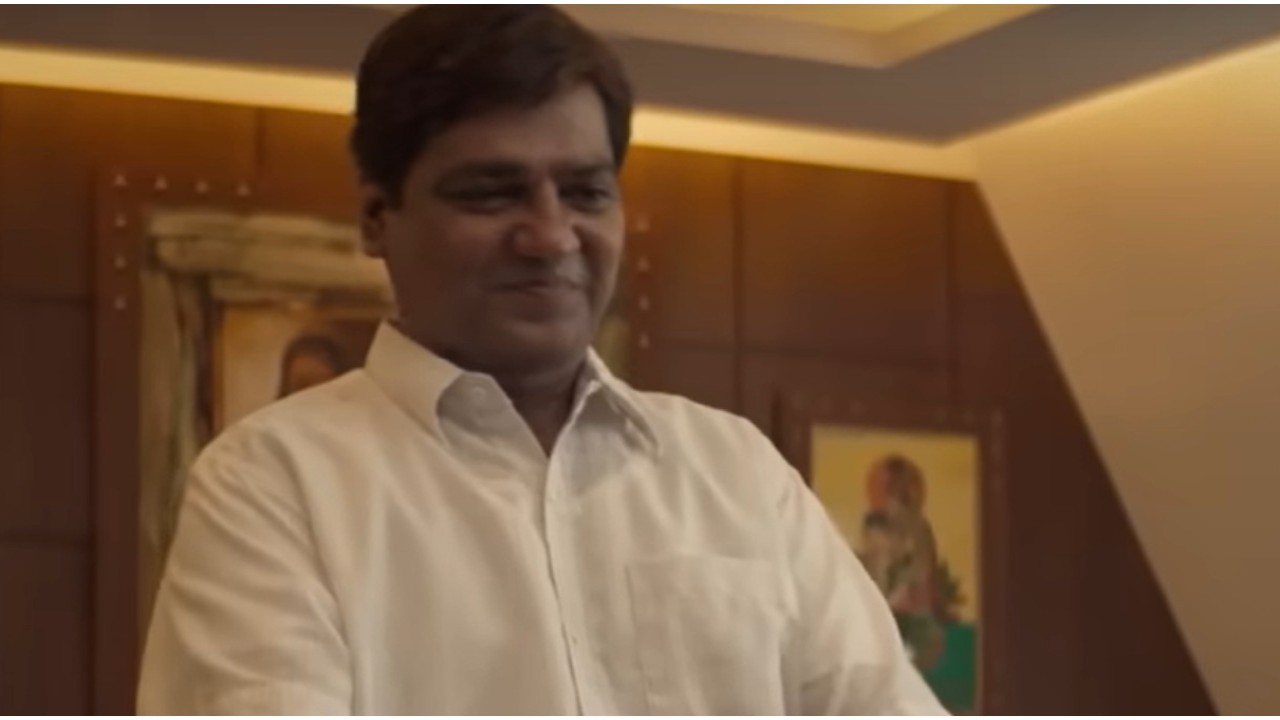 Key Highlight
Scam 2003 actor Gagan Dev Riar has opened up about Scam 1992

He also touched upon his comparison with Pratik Gandhi

Scam 2003 is based on the life of Abdul Karim Telgi
Hansal Mehta helmed the 2020 biographical drama web series Scam 1992: The Harshad Mehta Story. It starred Pratik Gandhi as the titular stockbroker and fraudster. Upon release, it met with universal acclaim for its performances, historical accuracy along with strong writing and direction. Now the makers are coming up with its spiritual sequel titled Scam 2003 which features Gagan Dev Riar as Abdul Karim Telgi.
Scam 2003 actor Gagan Dev Riar talks about Pratik Gandhi
In an interview with DNA India, Riar talked about its predecessor. When asked about feeling any pressure, he said: "I never pressurised myself by thinking that I need to match the success of Scam 1992 or the level of performance. I needed to do my job honestly and believe in what I am doing. Thankfully, I got good direction from Hansal sir and Tushar sir. As an actor, Pratik Gandhi has his plus points and good things and I have mine. These two know very well that every actor is different so they never pressurised me. I have come with a fresh approach, free of fear."
About Scam 2003
Scam 2003: The Telgi Story chronicles the life of Abdul Karim Telgi. Hansal Mehta has helmed the show while Tushar Hiranandani has directed it. The show also stars Shobha Khote, Mukesh Tiwari, Sana Amin Sheikh, Bharat Jadhav, and Shaad Randhawa. It will premiere on September 1 on SonyLIV.
Telgi, the subject of the show, initially forged passports and eventually moved to stamp papers. He hired nearly 300 people as agents to sell his forged stamp papers to various bodies like insurance companies and banks. Eventually, the size of his operation grew larger. At one moment, the entire stamp paper racket was worth billions. However, things came to a halt after the police caught his operations. On January 17, 2006, Telgi and his associates were sentenced to 30 years of life imprisonment. In 2007, he was awarded another 17 years for a different case. Telgi's health slowly started to deteriorate as he was suffering from diabetes, hypertension, and meningitis. On October 23, 2017, he died at Bengaluru's Victoria Hospital at the age of 56.
ALSO READ: Scam 2003: The Telgi Story Trailer OUT: Gagan Dev Riar impresses as Abdul Karim Telgi in Hansal Mehta's show
About The Author
With over two years of experience in entertainment journalism, Yash Singh is a film geek who lives and
...
Read more
Top Comments
There are no comments in this article yet. Be first to post one!