NFTs: An 'Empowering' Guide For Content Creators Of Today
Would you pay for an NFT when you can save and use a JPEG, video, or audio? Find out inside how NFTs work and the role of ReelStar in empowering content creators.
Updated on Feb 07, 2023 | 04:01 PM IST | 83.9K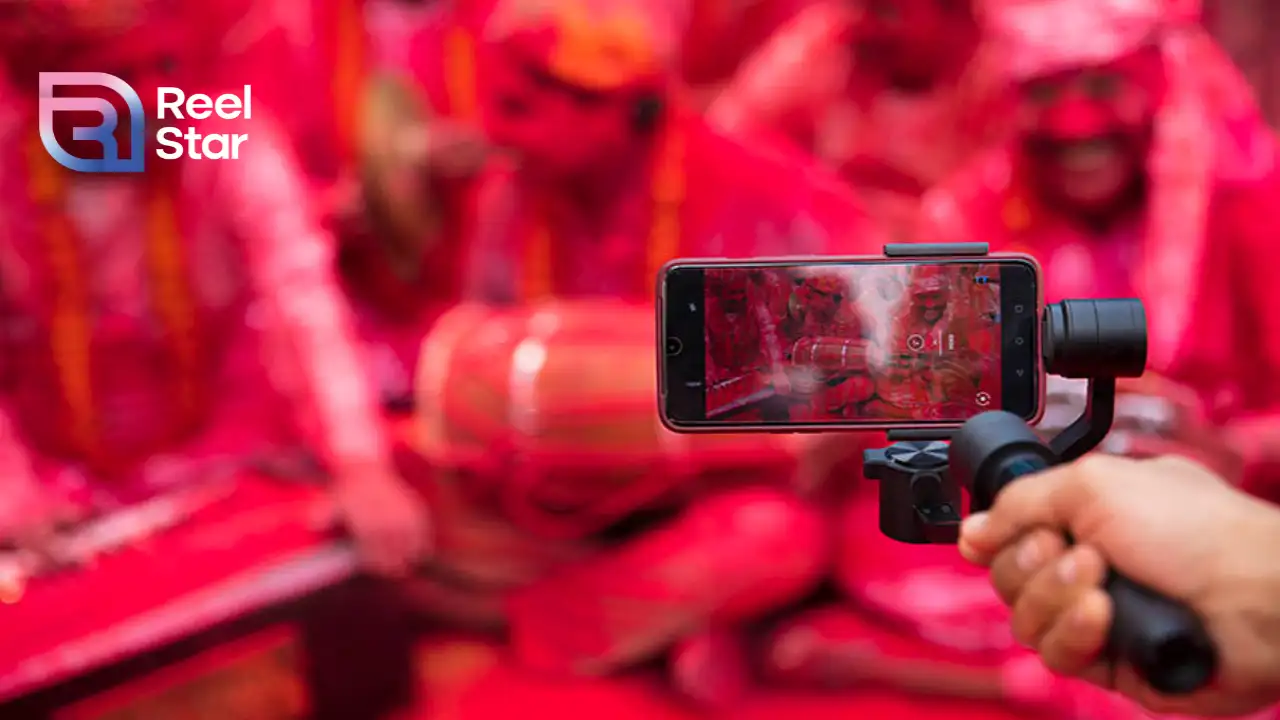 "NFTs are birth certificates for the offspring of creators" – Dane Scarborough
Highly popular among content creators and entrepreneurs, non-fungible tokens (NFTs) have managed to create their own bubble and are on the precipice of an entirely new business model. NFTs are one-of-a-kind tokens that offer digital rights to assets such as video, audio, photos, etc. Thus, when you buy an NFT, you are entitled to a certificate of ownership which is verified publicly on the blockchain. This ownership right gives content producers control over their intellectual property and provides entitlement over their work.
However, the question arises. Why would someone pay for an NFT when they can save and use a JPEG, video, or audio? This is because it is an asset – they can either sell their rights to that digital asset or the NFT has utility importance to the buyer. So, if you create something original in the form of a poem, joke, story, quote, painting, etc., you can mint it as an NFT. Thus, NFTs are a valuable business model that is already proving to be a game changer for content creators and artists across the globe. They can sell their works of art directly to a global community without being intervened by distributors. NFTs store ownership data that can be traced back to the original creator.
How does it work?
If you're a podcaster, you could sell an NFT to offer access to your exclusive shows. In the case of an author, it could be a book. A writer could ideally sell the rights to their written work. Some of the most popular creators include Beeple, Trevor Jones, 3LAU, Tom Bilyeu, and Gary Vaynerchuk who have sold intellectual properties in different ways. NFTs have created history by allowing access to a technology that can sell intellectual property rights from creator to fan and fan to fan.
Role of ReelStar in empowering content creators
Today, content creators are putting in their time and energy to produce effective work. If they are not able to monetize this, it would be very disturbing and demotivating for them. Thankfully, there is an opportunity galore in the form of ReelStar. Backed by technology such as Web3, blockchain, metaverse, and NFT, ReelStar is positively impacting independent content producers following their passion.
Being first multi-blockchain social media platform in India, ReelStar democratizes access to technologies but on a global scale. Today, it has successfully created an inclusive and globally connected community of creators and fans as it offers a chance for content creators to pursue their passion and make a living out of it. There is no need to miss out on income and the satisfaction that comes with it when you follow your passion. Monetizing your content makes you feel rewarded for your hard work and motivates you to do better in the future.
ReelStar provides a platform for sustainable business. Once you start making money from your content, you can reinvest it to create more content, market it, and grow your network and create a solid fanbase. This cycle can help you create a sustainable business that continually generates income.
ReelStar can be used by the entire media and entertainment sector as an innovative, user-friendly tool for creation, tokenization, engagement, connection, and analytics. Currently, ReelStar is serving independent artists, film studios, record labels, event planners, festival organizers, etc. while enabling gamified experiences for its fans and future followers.
Key features
With ReelToken (REELT) - a blockchain utility token - ReelStar is able to foster connections and increase engagement between artists, creators, consumers, and fans in a secure and private environment. ReelStar allows live streaming, video sharing, peer-to-peer chat, audio video calling, NFT minting, marketplace, and digital wallet. Additionally, ReelStar offers ReelPay which allows the users to seamlessly store and use fiat and/or cryptocurrency other than making currency exchange, P2P transfers, and QR code payments smooth and secure.
The ReelStar app allows users to create NFTs easily and offers custom NFT minting and smart contract service. The comprehensive service caters to the needs of creators at all levels through curated access to both the primary and secondary NFT marketplaces.
In conclusion, digital advancement has provided content communities enough opportunity to mint their own NFTs, convert their content into NFTs in a jiffy, and trade, lease and/or rent them to make money so that creativity knows no limits and every art is rewarded and recognized.
Disclaimer: This article is published under the featured partnership program
About The Author
Prerna loves Karan Johar and lives in the dreamy world of Dharma and YRF, so much so that she turned it into a profes...sion! A BMM graduate with over 7 years of Bollywood writing experience, she continues to cover and follow celebs. With about 2000 posts to her credit, she writes entertainment pieces and provides the daily dose of gossip you didn't know you needed!
Read more
Top Comments
There are no comments in this article yet. Be first to post one!