Jake Gyllenhaal calls sex scenes with Jennifer in The Good Girl 'awkward': 7 actors who faced similar problems
Jake Gyllenhaal recently called his sex scenes with The Good Girl co-star Jennifer Aniston 'awkward.' Here are the 7 actors who faced similar problems with their co-actors.
Updated on Dec 28, 2022 | 07:50 AM IST | 373.4K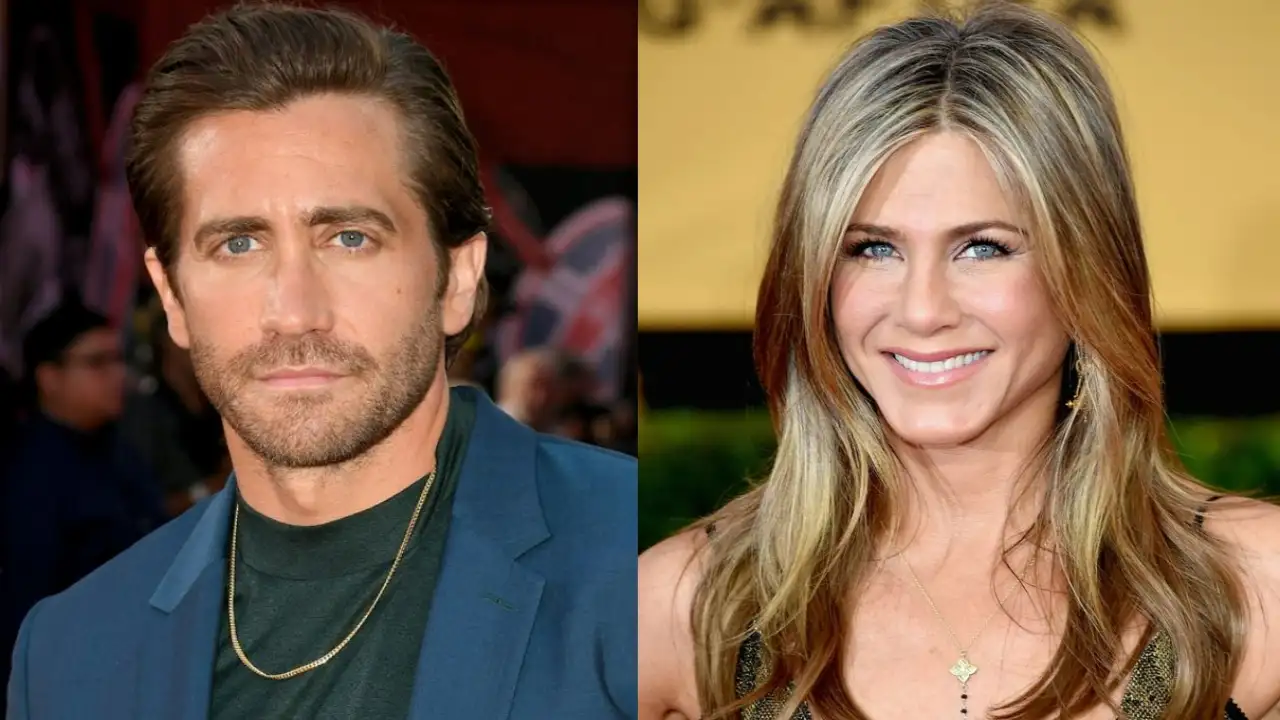 Many popular actors, who have performed intimate scenes in front of the camera for their films, have confessed how difficult it was to pull it off. They have mentioned how mechanical and embarrassing it is to shoot sex scenes in front of a whole film unit. Earlier, popular Hollywood actor Jake Gyllenhaal also joined the bandwagon by recalling the awkward memories of filming an intimate scene. The renowned actor had confessed that filming sex scenes with Jennifer Aniston, his co-star in The Good Girl, was extremely tough for him.
When Jake Gyllenhaal recalled his 'awkward' sex scenes with Jeniffer Aniston
Earlier, during his appearance on The Howard Stern Show, Jake Gyllenhaal revealed that it was 'awkward and torturous' to film sex scenes with Jeniffer Aniston, as he had a massive crush on her. "It was torture, yes it was. But it was also not torturing. I mean, come on, It was like a mix of both," revealed The Good Girl actor. "Weirdly, love-making scenes are awkward because there are maybe 30, or 50 people watching. That doesn't turn me on. Most of the time, it is oddly mechanical, right? And also it is like a dance, like, you choreograph it for a camera. It's one of those like a fight scene, you gotta choreograph those things," explained the actor.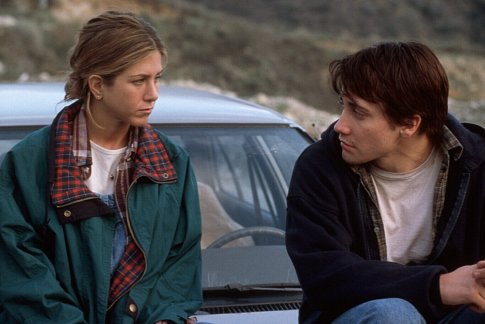 Jennifer Aniston tried to make Jake Gyllenhaal comfortable
Interestingly, Jake Gyllenhaal recalled that Jennifer Aniston was an extremely understanding and supportive co-star, who tried to make him comfortable. According to the actor, the popular star even suggested that they should use a pillow in the scene so that her co-star can be more comfortable.
Now, let us have a look at the 7 popular actors who revealed their embarrassing experience of shooting an intimate scene with their co-star...
1. Kate Winslet on her scene with Leonardo Dicaprio in Revolutionary Road
Interestingly, Kate Winslet who earned immense love for her crackling chemistry with Leonardo DiCaprio, revealed that it was extremely awkward to film a kissing scene with him for the film Revolutionary Road. However, it has nothing to do with the onscreen pair's personal bond. Kate felt awkward filming an intimate scene with her co-star Leonardo, because her former husband Sam Mendes was present on the sets, as he was the director of the film. "It was more that neither Sam nor Leo seemed the slightest bit bothered. I was like, 'Is it just me who feels a bit weird about this?' You know. My friend. My husband," she said in an interview, later.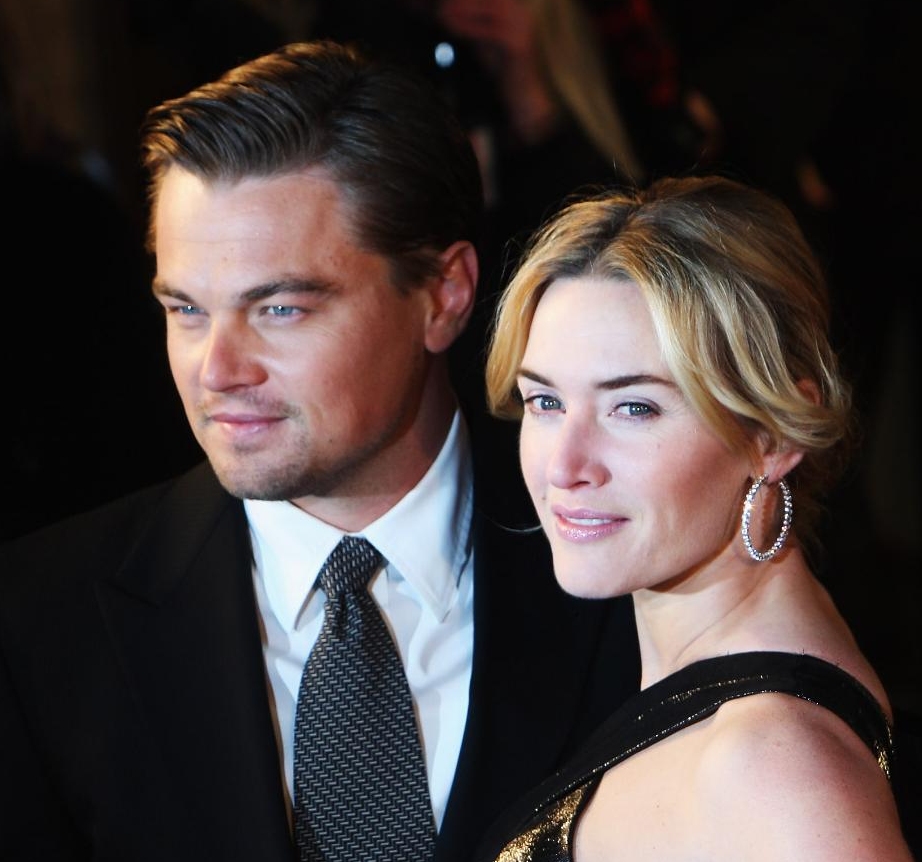 2. Kirsten Dust on shooting a kissing scene with Brad Pitt at the age of 11
In an interview with Vanity Fair, Kirsten Dust recalled shooting for a disturbing kissing scene with the famous Hollywood star Brad Pitt at the age of 11. The duo had to perform the scene for their film Interview With The Vampire. "That was the worst thing I did and also having obviously to kiss Brad Pitt at that point - I was a little girl and he was like a brother to me. It was very weird even though it was a peck. I was very not into it," she recalled.
3. When Hugh Grant made fun of his scene with Julia Roberts 
Hugh Grant never really got along with his Notting Hills co-star Julia Roberts. When he was asked about their kissing scene in the film, in an interview, Grant made fun of the Roberts' fuller lips and hinted that it was difficult for him to perform in the scene.
Senior Hollywood actor Tony Curtis, who performed a kissing scene with her co-star Marilyn Monroe on the 1958-released film Some Like It Hot, had infamously called the experience awful, and stated that it was 'kissing like Hitler.' Even though he briefly defended himself stating that his 'stupid' answer was a reply to a 'stupid' question. But later, he admitted that he did not enjoy shooting the scene with Monroe, as she nearly 'choked' him.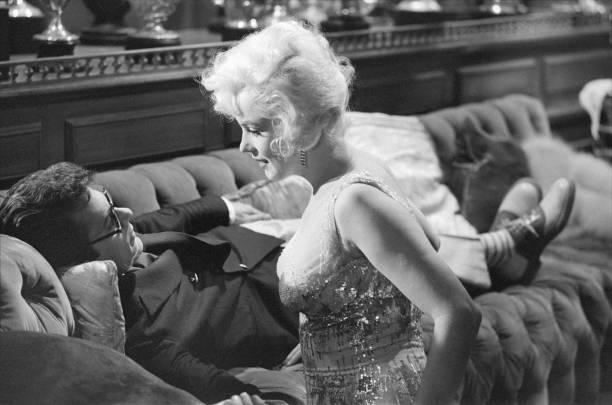 5. Thandiwe Newton on going for re-takes with co-star Tom Cruise
The Mission Impossible actress recalled going for so many re-takes with her co-actor Tom Cruise for their kissing scene in the film until it got extremely awkward. "You are lying there, you have got 30 people around you, prodding all bits of you to make sure that certain things aren't being seen and it looks good. You can't kiss too hard because then your face sort of spreads across the other person and it looks terrible. You find that you're thinking more about whether or not you're squashing him than kissing him," revealed Thandiwe Newton.
6. Liam Hemsworth on his difficult kissing scene with Jennifer Lawrence
The Hunger Games actor once revealed that his kissing scene with co-star Jennifer Lawrence in the film was extremely difficult to shoot, as she smelled like garlic. Jennifer, who was offended by Liam Hemsworth's statement, defended herself saying that it was not intentional. "I just would happen to eat something. I didn't change the way I was eating for the kissing, which is different than eating something on purpose. Is it worse?" she said in a chat with Access Hollywood.
7. James McAvoy on his 'not very nice' kissing scene with Angelina Jolie
The actor, who shared the screen with Angelina Jolie in the 2008-released film Wanted, admitted that his kissing scene with the actress was not 'very nice'. In a chat with the media, James McAvoy revealed: "I can tell you what it was like to kiss her on a film set. It was awkward, sweaty and not very nice." 
ALSO READ: Jennifer Aniston hosts a star-studded holiday season bash, here's all about the guest list and more
About The Author
Hopelessly in love with Indian cinema, Akhila grew up watching Malayalam and Tamil films and those are still her firs...t loves. She focuses on writing about South films and Bollywood and tracking and keeping an eye on everyday entertainment. Akhila is an M.S. Communication graduate and has been active in the world of film journalism for the last 8 years. She is a diehard Mani Ratnam-AR Rahman fangirl.
Read more
Top Comments
There are no comments in this article yet. Be first to post one!