Jogi: Sikh community thanks Ali Abbas Zafar, Diljit Dosanjh for 'depicting true picture'
Jogi, directed by Ali Abbas Zafar has been trending since its release. The Sikh community thanked Ali Abbas Zafar and actor Diljit Dosanjh for reflecting speechless pain.
Updated on Sep 17, 2022 06:35 PM IST | 300.5K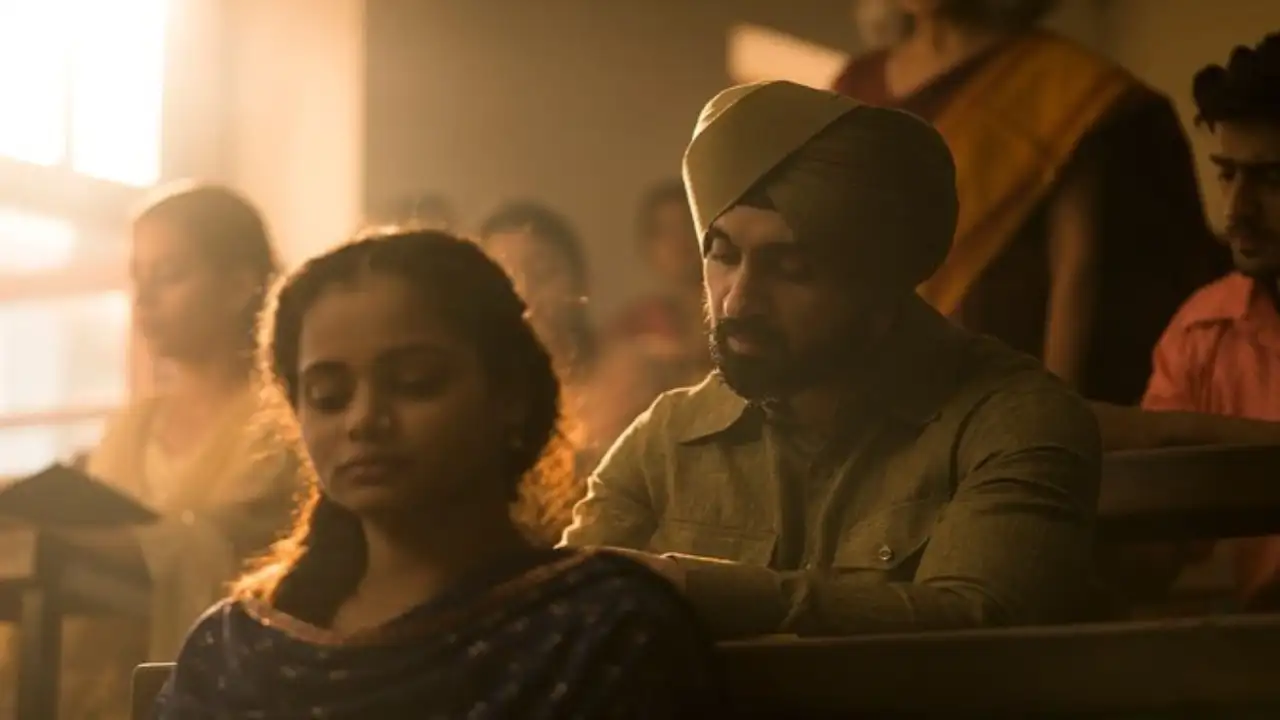 Ali Abbas Zafar's Jogi with Diljit Dosanjh was released on Netflix on Friday and has garnered a positive response from critics and audience alike. The film is being appreciated for its sensitive narrative and the larger perspective of spreading love and hope even in the turbulent times of the 1984 riots. According to insiders, the initial response is encouraging on the viewership front too for the digital platform. While appreciation is there across the board, it seems that the biggest victory for Jogi lies in the fact that it is being appreciated by the Sikh Community too. 
Ex Rajya Sabha Member, Sukhbir Singh Badal, who is a highly respected official in the community took to his social media to appreciate the Ali Abbas Zafar directorial. He tweeted, " Film #Jogi mirrors the horrific pain that Sikh community had to endure in the genocide in 1984. Sikhs were targeted in the most inhuman manner & the entire system turned against them. The nightmare persists as thousands of innocent victims still await justice." He also appreciated Ali Abbas Zafar and Diljit Dosanjh for having presented this subject to the national audience.
"The movie reflects a patriotic community's profound & speechless pain. I express my gratitude to  @diljitdosanjh, @aliabbaszafar & the entire team for putting the whole truth of Sikh community on celluloid. I hope this moves our govt to deliver the still awaited justice," said Sukhbir Singh Badal. He isn't the only one going gaga over Jogi. Gurdas Maan, the renowned and acclaimed singer, too spoke highly of Jogi. "Mittar Pyaarey nu, Haal Mureedan da kehna  jinna ne JOGI nahin dekheya please jaakey dekho, bahut hi Bakamaal kam keeta hai poori team ne  wah #JogiOnNetflix," he tweeted.
HS Phoolka, Senior Advocate, Supreme Court India, believes that Jogi depicted a true picture of the 1984 Riots. "#JOGI movie depicts true picture of those 3 days of #1984SikhGenocide. This movie is very close to true events- Character Jogi's role is close to true story of Mohan Singh who cut his hair. Today no one can even believe that in every nook& corner of Delhi,armed mobs  were hunting for Sikhs & killing them openly with full support of Police. We need more such movies to depict that situation. I strongly recommend to everyone to watch movie #JOGI. @diljitdosanjh," tweeted the Senior Advocate from Punjab.
The Hindi film industry has also supported and appreciated the Ali Abbas Zafar film. Stars like Akshay Kumar, Katrina Kaif, Vicky Kaushal, Kriti Sanon, and many more have recommended it to the audience.
ALSO READ: Jogi Movie Review: Don't miss Ali Abbas Zafar's sincere attempt with Diljit Dosanjh to portray the 1984 riots
Top Comments
There are no comments in this article yet. Be first to post one!