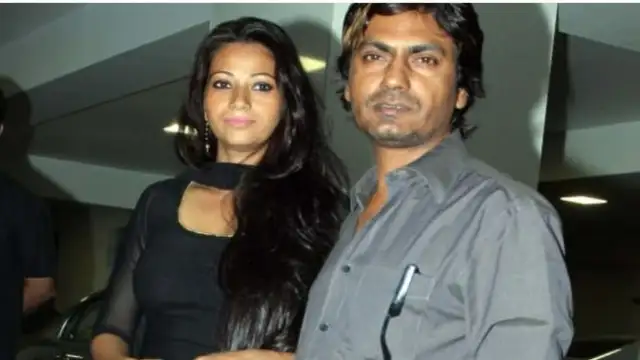 Aaliya Siddiqui aka Anjana Kishor Pandey, the estranged wife of popular actor Nawazuddin Siddiqui recently took to her official Instagram handle and posted a disturbing video of her interaction with the actor. In the video, Nawaz who came to meet Aaliyah at her residence in Andheri, is seen saying that he came for his kids, and halted the shooting for the same. From the video, it is also evident that the Raman Raghav 2.0 actor is staying in a nearby hotel, and wishes to take his elder daughter Shora with him, apparently for the Visa-related procedures.
Aaliya Siddiqui makes a shocking revelation
In the video shared on her official Instagram handle, Aaliya made some shocking revelations regarding her relationship with the Gangs Of Wasseypur actor. "I regret giving my 18 years to a man who has absolutely no value of me in his eyes," she wrote. "Firstly, I met him in 2004 and we both went in a living relationship during his stay at Ekta Nagar, Charkop, Mhada, Mumbai and where he himself, me, and his brother Mr.Shamasuddin Siddiqui use to stay together in a 1 room where we started our journey together and was living very happily. I believed that he loved me and will keep me happy for long life," Aaliya added.
"This man was never a great human being. He always disrespected his ex-gf's, his ex-wife and now disrespecting me and targeting his kids as well.
How can a person stoop so low when every document and evidences proves that this man has stated me as his spouse," reads Aaliya's post.
Check out Aaliya Siddiqui's Instagram post, below:
Nawazuddin Siddiqui disowned his second child?
Later, in her interaction with ETimes, Aaliya Siddiqui confirmed that she is planning to divorce Nawazuddin Siddiqui and has decided to fight for the custody of the kids. She also alleged that the actor disowned their second child, as he was born when they were in a live-in-relationship (after they reconciled post-divorce). "Nawazuddin had come home a couple of days back, he wanted to take our daughter Shora for visa work. However, the truth is that Shora and I are citizens of Dubai and we don't need to have any such requirements here. I think I will divorce him and fight for custody of my kids. I am not hungry for money but just shocked by his claims of disowning our second child. How can he say that our second child was born when we were in a live-in relationship?" she asked.