Stana Katic feels there are many exciting opportunities in spy genre for actresses
Stana Katic says there are many exciting opportunities in the spy/espionage film genre for actresses.
Updated on Dec 05, 2018 | 12:59 PM IST | 681.2K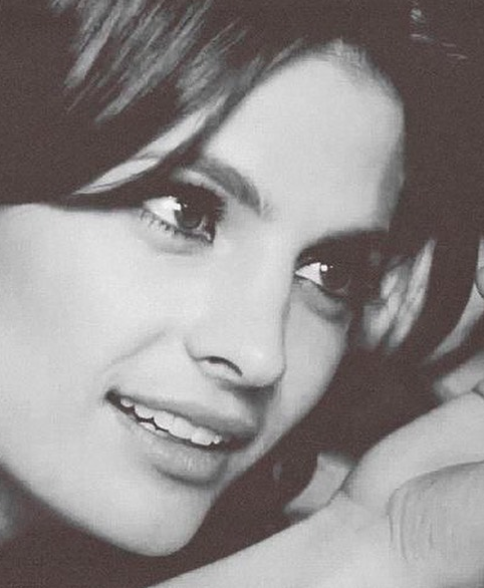 Former "Castle" star Stana Katic, who played an agent in the James Bond movie "Quantum of Solace", says there are many exciting opportunities in the spy/espionage film genre for actresses.
While actor Daniel Craig's successor as the suave fictional British spy James Bond is yet to be decided, like others, Katic is also excited about finding out who will replace him.
"The film series is so engrained in all of us because of the work of the Broccoli family (producers of the series). I trust them to do best for the next installment. I know for sure that I'll be one of those sitting in the audience looking forward to watching it.
"That said, there are many exciting opportunities in the spy/espionage film genre for actresses and those films are being helmed by actresses themselves," Katic told IANS in an exclusive interview.
She also heaped praise on actress Jessica Chastain, who has produced the spy thriller "355".
"She is formidable and I know I am going to watch that film too," she said.
Katic's upcoming World War II drama will further prove that the genre is not just a men's zone.
"We wrapped that film in June. It's in the stage of editing. The film centres on a story of three real women who were spies during World War II. It focuses on their efforts to free Nazi-run France," she shared.
"In this film, I play a British spy mistress. The creator of the James Bond series had said that in the real world of spies, Vera Atkins was the boss. Since we started telling that tale, we learned about these extraordinary women who just stood out as epic heroes from World War II. I have come to admire them very much," she added.
Katic has carved a niche for herself in the action genre. She has featured in series like "24", "The Shield", "The Unit" and "Castle". "Absentia" has brought her back to the genre.
"I come from a big family with loads of brothers. So, in some way all of those years playing Indiana Jones and X-Men in our family furniture store, primed me for some sort of an action future. It's fun to explore those kind of stories," said the "Pit Fighter" actress.
So, is a superhero feature film on her to-do list?
"I absolutely would love to play a superhero in a feature film, but in many ways I feel that the character that I am playing right now... Emily Byrne (in 'Absentia') is a type of a superheroine. So, some of those wishes have been already fulfilled," said the actress, who had voiced Talia al Ghul in the "Batman: Arkham City" video game.
"The world that we have set up in 'Absentia' is so extreme and so much larger than life. It feels in so many ways like a graphic novel. Almost like the story of Odysseus is being told except that in this case, Odysseus is a woman. So, while I would love to play a superheroine in a feature... I do feel like I am getting a bit of that adrenaline rush just by telling the story that we are in 'Absentia'," she explained.
"Absentia" revolves around Emily Byrne, who was earlier declared dead. The first season showed how the FBI agent tried to reclaim her family, identity and innocence while finding herself the prime suspect in a string of murders.
She is currently shooting for its second season in Bulgaria.
"The world of 'Absentia' in the second season opens up further. Many of the questions that were left... in season one will send Emily and some of the other actors across the globe in search of answers. We end our story in a lawless part of the world where anything and everything can happen. So, it's been a very exciting season for us to film as actors," she said.
During the telephonic interview, she also talked about her visit to an orphanage in Bulgaria.
"A part of the crew and some of the actors and I found out about this local foster home project (SOS Children's Village) in the area. We decided to go and make a visit and showcase what we do in filmmaking. It was really wonderful.
"Everyone's goal was to give these children an option on what's possible in their own future. Just to show what filmmaking is about and all of the various elements that come into play from make-up artiste to hairstylist to stunt choreography and so on... so much more than just the acting and camera work," she said.
As for her films, "The Possession of Hannah Grace" just released.
"I'd never done a horror film before. It was intriguing to me. I am a very sensitive viewer, so I find that genre disturbing to watch... which seems kind of silly given the fact that I played a role in something like that.
"Ultimately, I don't know if I ever laughed on set as much as I did while making this film. It was an incredibly satisfying experience which sits in complete contrast to what the actual story is. It was quite an experience for me," she said.
About The Author
Journalist. Perennially hungry for entertainment. Carefully listens to everything that start with "so, last night...". Currently making web more
...
Read more
Top Comments
There are no comments in this article yet. Be first to post one!