Poll: King the Land to Crash Course in Romance; Pick the best romance K-drama of 2023 so far
2023 has been filled with cute romantic K-dramas that made everyone swoon with its amazing storyline and great character chemistry. Pick the 2023 romance K-drama you loved the most!
Updated on Sep 01, 2023 | 03:47 AM IST | 1.3M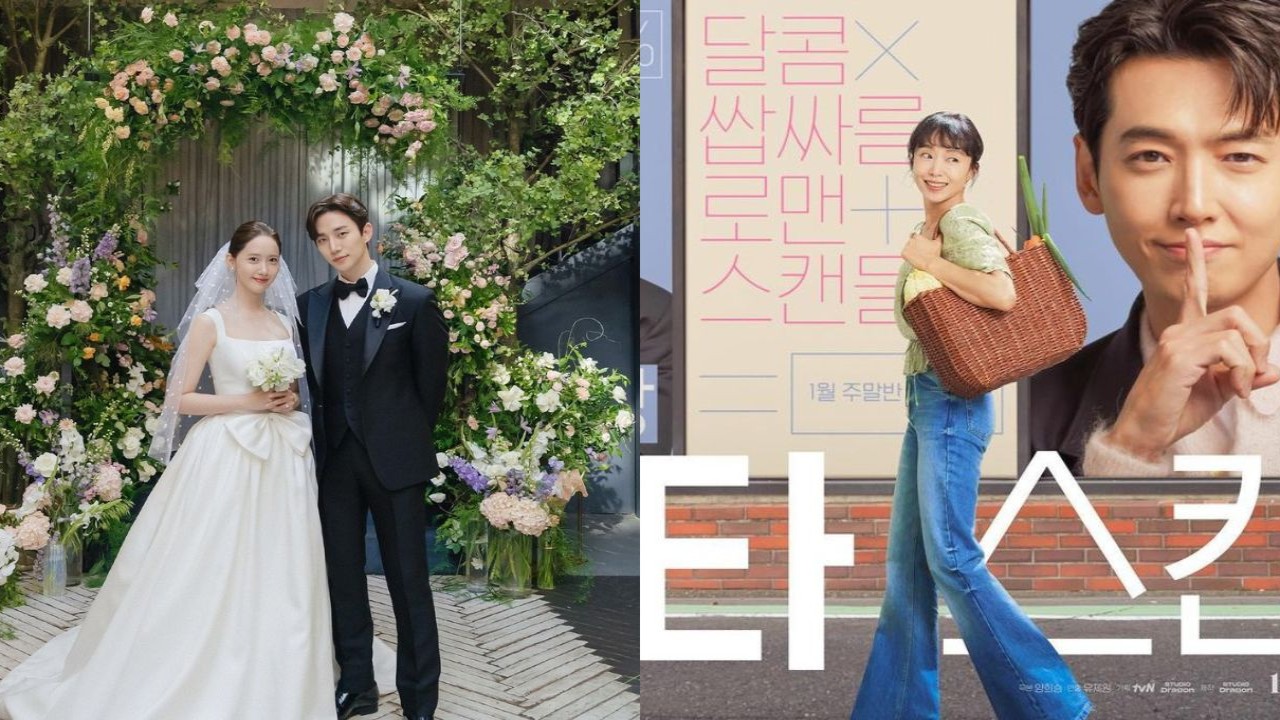 Key Highlight
2023 has seen some amazing romance K-dramas

Pick your favorite romantic K-drama so far from the poll
2023 has seen some of the greatest romance K-dramas so far. From King the Land with its chaebol falling in love with employee story or Crash Course in Romance bringing the warm cozy love story of a teacher and a former athlete, romance K-dramas of 2023 surely have a special touch to them.
Romance K-dramas of 2023
JTBC's drama King The Land follows the story of two complete opposites: an elegant chaebol heir who cannot stand fake smiles, and a bright hotel employee whose job is to smile for customer service. YoonA plays the female employee who gets transferred to the VVIP business lounge of King The Land, a dream location for hoteliers, where she meets the chaebol heir played by Lee Junho. Troubles begin between them, but eventually, romance develops. This enemies-to-lovers dynamic has brought a breath of fresh air for fans making them fall in love with the characters and their exceptional chemistry.
Crash Course in Romance is a heartwarming education-themed romantic comedy. Jeon Do Yeon plays a former handball player who is trying to provide for her teenage niece and collides with a star academy instructor played by Jung Kyung Ho from Hospital Playlist. Their heartwarming storyline and the actors' adorable chemistry are what make this K-drama an instant hit among fans.
Call It Love is a poignant romantic melodrama centered around a woman whose life takes a downturn upon discovering her father's affair, only to further complicate it when she falls in love with the son of her father's mistress. The series beautifully emphasizes discovering love in the unlikeliest of moments, bringing together two individuals worn down by the unforgiving realities of life. Starring Lee Sung Kyung and Kim Young Kwang, the drama portrays a journey of evolution—from initial thoughts of revenge to a profound mutual understanding—ultimately showcasing their joint growth in both life and love.
Love to Hate You spins the tale of an attorney who can't stand losing to men and an A-list actor who has trust issues with women. Love doesn't mean much to them until they're pushed into a situation where they have to date each other. The show beautifully navigates the fine line between love and hate, showcasing their journey from conflict to connection. Starring Kim Ok-vin and Teo Yoo, it's a story of a strong-willed female lawyer and a famous male actor learning to understand each other in the midst of a unique romantic battle.
Kokdu: Season of Deity unveils the story of Kkok-du, a death god or a cursed grim reaper, who descends to Earth once every 99 years to administer justice to humans and guide the departed to the afterworld. This time around, he inhabits a human body and takes on the role of a visiting doctor. In the process, he encounters a fellow doctor who grapples with her career and harbors enigmatic talents. Kim Jung-hyun and Im Soo-hyang take the lead roles, infusing the drama with their remarkable chemistry.
The series intriguingly explores Kkok-du's adaptation to the contemporary world, leading him to confront his own self-centered tendencies. The narrative delves into his journey of personal growth and transformation while navigating the complexities of modern life.
Pick your favorite 2023 romance K-drama below-
Wait for a few seconds for the poll to appear below: 
Stay updated with the latest Hallyu news on: Instagram, YouTube, Twitter, Facebook and Snapchat
ALSO READ: THROWBACK: When BTS' V was shocked looking at King the Land's YoonA's cue card
About The Author
Pratyusha Dash is an English Literature Graduate from Vivekananda Institute of Professional Studies with a deep passion for Korean
...
Read more
Top Comments
There are no comments in this article yet. Be first to post one!