Record of Youth: Love triangle to epic cameos; Key points to look forward to in 2nd half of Park Bo Gum's show
Record of Youth is sailing through its second half and will feature a love triangle, epic cameos and Park Bo-gum achieving success albeit with many hurdles along the way.
Updated on Oct 05, 2020 | 08:30 PM IST | 607.5K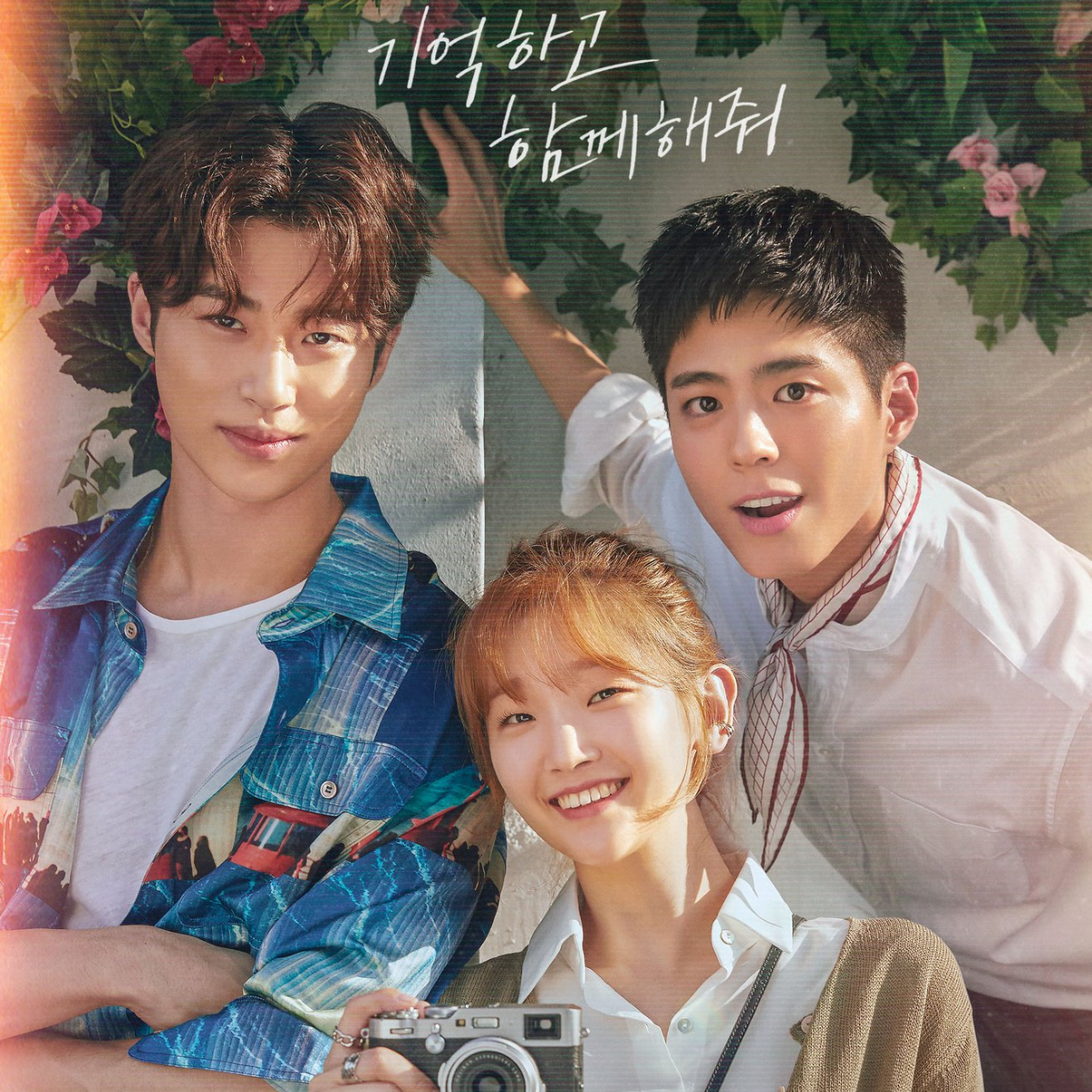 It's been eight memorable episodes that have aired so far of the slice of life drama Record of Youth. As the ratings game keeps going strong with each episode, viewers are especially loving the crisp storyline and fresh performances from the leads - Park Bo-gum as Sa Hye-joon, Park So-dam as Ahn Jung-ha and Byun Woo-seok as Won Hae-hyo.
While speaking to Sports Chosun via Soompi, Record of Youth's production staff revealed four key points to look forward to in the second half of the tvN drama, ahead of Ep 9 airing today. Firstly, we have Hye-joon, who is finding some well-deserved success by starring in the medical drama Gateway. However, Lee Tae-su (Lee Chang-hoon), Hye-joon's previous agent, is hell-bent on ruining his reputation. We'll get to see how Hye-joon tries to keep his integrity intact while jumping headfirst into the competitive acting industry. While Hye-joon and Jung-ha's relationship is flourishing, the former's blossoming career makes it difficult for him to make time for his girlfriend. Moreover, we can expect a couple of unexpected twists awaiting the couple. 
One being Hye-joon's ex-girlfriend Jeong Ji-ah (Seol In-ah) making an appearance as well as a complicated love triangle with Hae-hyo falling deeper in love with Jung-ha. Whether the couple survives the twists or not will be a major focal point in the second half of Record of Youth. For now, the pair have confessed their feelings for each other as witnessed in Ep 8. While Hye-joon and Hae-hyo's friendship sees a more mature change, we'll see the latter realise just how much his mother Kim Yi-young (Shin Ae-ra) has been involved in his career instead of his own hard work. We also see in Record of Youth's Ep 9 promo, how Yi-young yells at her song stating, "How could you disappoint me when I did all I could to support you?" Jung-ha is also in a tight fix when it comes to her own career choices as a makeup artist. While the trio is often seen encouraging one another, it will now be individual paths for them as they try to focus on themselves and their career.
We've already seen several special appearances on Record of Youth including Seo Hyun-ji as Hye-joon's Gateway co-star Lee Hyun-soo, Kim Gun-woo as Hye-joon's rival Park Do-ha and Kim Hye-yoon as Do-ha's former girlfriend Lee Bo-ra. We have more cameo appearances to look forward to such as Park Seo-joon, who will play a senior model and top star in Ep 9. Girl's Day's Hyeri, Lee Sung-kyung and Kang Han-na will also be having cameos as big names from the entertainment industry in the upcoming episodes of Record of Youth.
Record of Youth's senior producer Kim Sun-tae shared with Sports Chosun that he plans to highlight the process of maturing through unexpected trials in life. Moreover, we'll get a worthwhile story in the second act with special appearances as well as Hye-joon's crossovers between modern and periodical pieces.
It will indeed be interesting to see how the lives of these three youthful individuals culminate in the upcoming eight episodes. Whether they actually attain their dreams or not, will definitely be something that we as fans are looking forward to as well. This includes Hye-joon becoming a top actor, Jung-ha becoming a renowned makeup artist and Hae-hyo making it big without his family name.
Are you excited for the second half of Record of Youth? What have you thought about the K-drama so far? Share your thoughts with Pinkvilla in the comments section below.
ALSO READ: Record of Youth Ep 9 Promo: Park Bo Gum's popularity reaches new heights; Park Seo Joon's cameo tease shown
Bo-gum enlisted to the military on August 31, but fans have not felt the void as of yet thanks to his earnest performance as Hye-joon in Record of Youth. Moreover, the 27-year-old's Twitter page continues to be active with some amazing behind-the-scenes photo from the ongoing drama. So-dam and Woo-seok have also been updating their Instagram pages with fun photos which also features Bo-gum posing for goofy selfies and snaps.
About The Author
Journalist. Perennially hungry for entertainment. Carefully listens to everything that start with "so, last night...". Currently making web more
...
Read more
Top Comments
There are no comments in this article yet. Be first to post one!