Citadel Episode 1 & 2 Review: Priyanka Chopra and Richard Madden try to find the truth in a slow spy thriller
Priyanka Chopra and Richard Madden play the role of elite agents with good chemistry but in a slow pace series. Read Pinkvilla review!
Updated on May 30, 2023 | 12:52 PM IST | 245.2K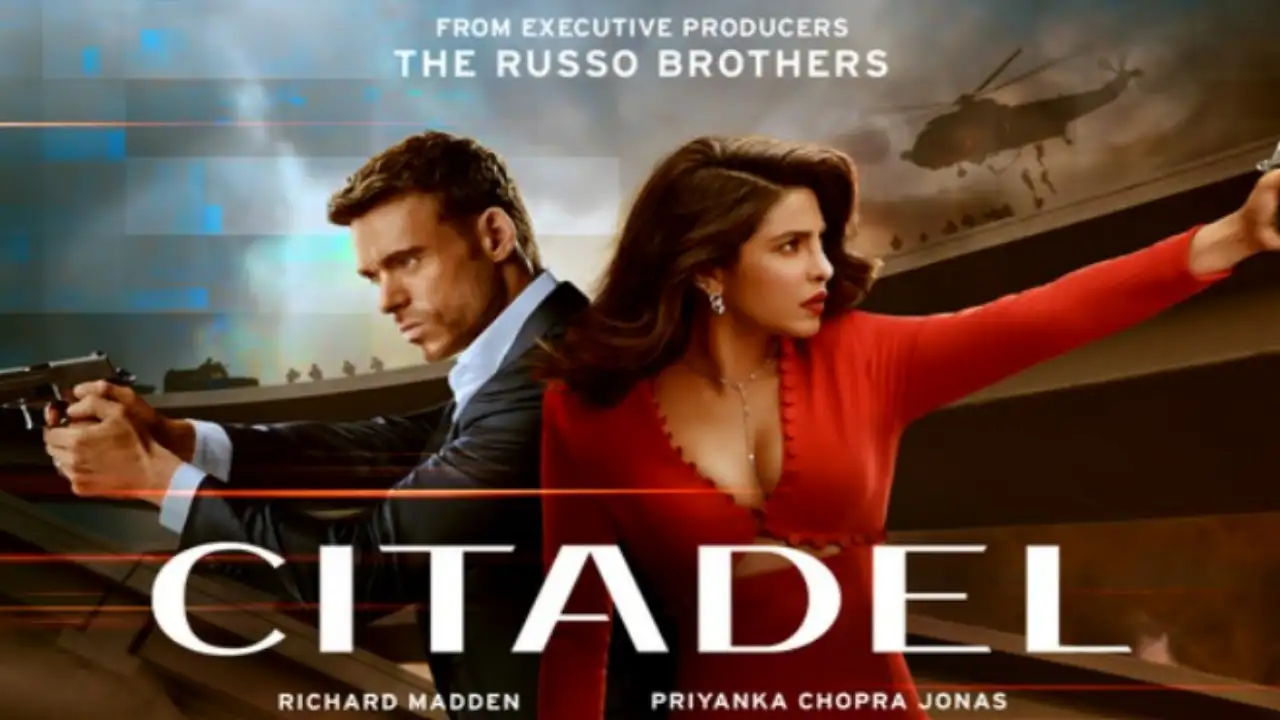 Plot
Citadel is an independent global spy agency that is tasked to uphold the safety and security of all people. Eight years ago, it was destroyed by Manticore, a powerful organization that works from the shadows. Agent Nadia Sinh (Priyanka Chopra Jonas) and Mason Kane (Richard Madden) had their memories erased and now they are hiding until the ultimate truth about their past life comes to light. With the help of his former Citadel colleague, Bernard Orlick (Stanley Tucci), Mason is on a journey to figure out who he really is.
 
What's Hot?
The first two episodes set the base for the overall story. It shows how did Citadel fall and what happened to the two best agents Nadia and Mason. The episode starts with Nadia in Italian Alps boarding a train in a red dress where she plans to execute the mission. This is where she meets Mason, her old colleague and share a little banter with each other. Throughout the episode, you will get to know what happened on the train and how the two best agents were in fact trapped in a set-up. Nadia and Mason engage in gunfights as well as close combat with the bad guys. The whole train sequence is filled with action and loud noises. It is followed by Mason losing out his memory and how eight years later he embarks on the journey to find the secret about his past life. The second episode shows our desi girl Priyanka aka Nadia in full action. She knocks out a tall built man even when she is injured. This is followed by Mason and Bernard leaving their families to now find the case that has information related to Citadel.  
The two episodes are full of action and key details that capture the essence of a spy series. From Nadia and Mason being aware of a number of languages to them figuring out how to escape, Citadel surely keeps you on the edge of your seat. The chemistry between the lead is hot and you cannot deny it.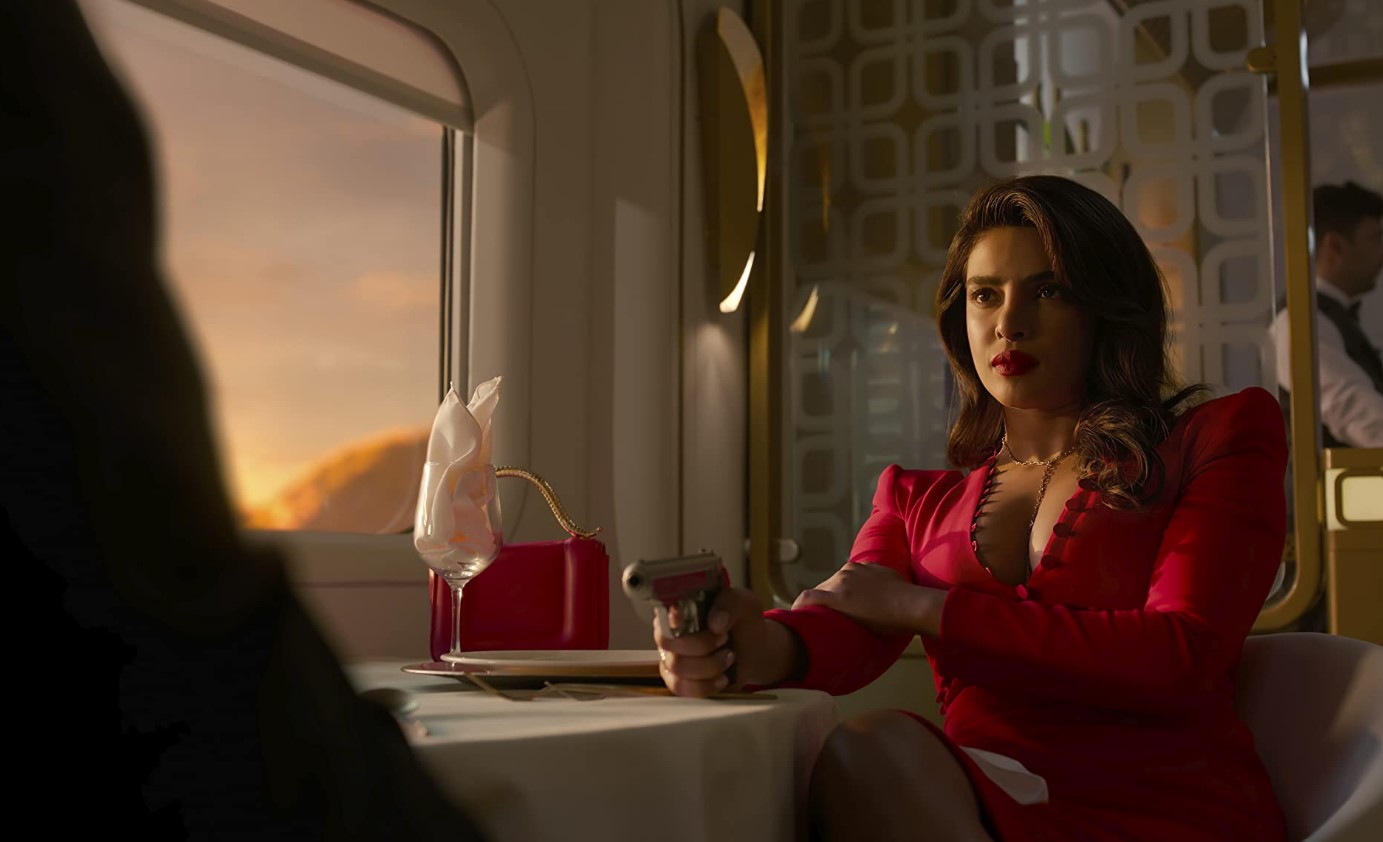 What's Not?
Although it is a fun ride, the storytelling is quite slow. The jumping of cities within minutes makes it hard to keep track. One moment you are in New York and the other you are in Zurich. Moreover, some scenes feel illogical where Nadia gets back her memory with a shot of injection while Mason is still clueless. The dialogue doesn't add much to the story. It is the same old - "Everything you know is a lie" sort of. With the hype around, one would expect the series to be extraordinary but sadly, it is just like any other spy thriller but make it slow.
Performance
Priyanka Chopra shines as a spy in her action scenes. Her charisma takes center stage while she plans to figure out how to find the truth. On the other hand, Richard Madden who played the role of Sergeant David in Bodyguard was expected to bring that energy to this series. Unfortunately, he does not stand up to the mark. Stanley Tucci delivers a good performance as a man full of knowledge. He is aware of the past, present, and future of Citadel and ensures that the two best spies are given relevant information. In one scene, Stanley brings out The Riddler in a very serious scene that somehow looks funny. 
Final Verdict
The two episodes make it difficult to judge the whole series but with such a start, Citadel needs to pick up the pace from the third episode to deliver what they have originally planned. With such a huge budget and Russo Brothers in the team, the expectations surely are high. Watch the first two episodes on April 28 on Amazon Prime Video to know more about Nadia and Mason.

ALSO READ: Citadel Global Premiere: Priyanka Chopra, Richard Madden serve good looks; Nick Jonas, Varun-Samantha join
About The Author
Entertainment journalist who is also a cinephile. With over 4 years of experience in the industry, Ruchi brings her
...
Read more
Top Comments
There are no comments in this article yet. Be first to post one!