SHINee's Taemin sends fans into a frenzy with a heartwarming tweet as he counts down to his military discharge
The countdown begins as SHINee's maknae Taemin's return from the military is almost here.
Published on Mar 29, 2023 | 04:35 PM IST | 254.6K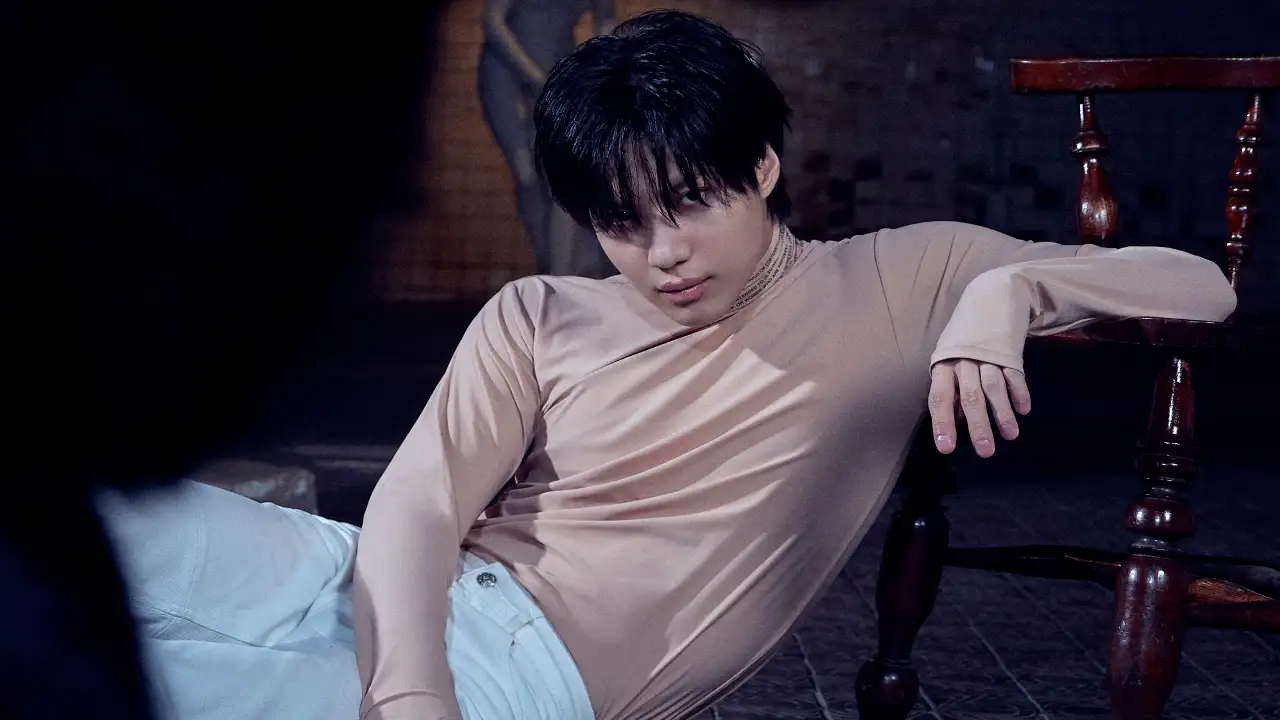 SHINee's Taemin, one of K-Pop's most beloved idols, is set to be discharged from the military in just six days on April 4. Fans around the world have eagerly been awaiting his return, and Taemin recently took to Twitter to express his excitement as well.
Taemin's Military Service
SHINee's Taemin has been serving in the military since May 2021, the K-pop idol was assigned to the military band, where he was fulfilling his mandatory military service duties as an active duty soldier until his transfer to public service in January 2022 due to symptoms of depression and anxiety. 
After hearing this news, fans were deeply worried for Taemin, and it made everyone even more eager for the SHINee member to finish his service. With only a few days until that happens, not only are fans ecstatic, but Taemin himself has taken to social media to prepare!
Taemin's Twitter Post
Taemin shared two photos on SHINee's official Twitter account: one of himself with his pet cat, Kkoong, and the other of him cutely bopping the kitty's nose.
The post was captioned with the hashtag #TAEMINisback D6v6, a play on the six days left of his military service at the time of posting (12 AM KST on March 29), as well as the emoji 6v6 that he uses.
Fans were quick to express their love and support for Taemin, leaving comments like, 'We can't wait to see you again,' and 'We've missed you so much, Taemin!'
Taemin's Return Marks a Highly Anticipated Comeback for SHINee
Taemin's return from the military is not only exciting news for his fans but also marks the highly anticipated comeback of SHINee. 
Taemin's military service has not been without its challenges. He suffered symptoms of depression and anxiety. Despite this setback, Taemin remained dedicated to his duty. As Taemin's discharge date draws nearer, fans are eagerly anticipating what's next for him and SHINee. This will mark the fulfillment of military service of every member of SHINee which means they can release albums and make comebacks more often.  Many are looking forward to seeing Taemin back from the military while hoping for a comeback from the group.
Stay updated with the latest Hallyu news on Instagram, YouTube, Twitter, Facebook, and Snapchat 
ALSO READ: KARA: Relive the legendary girl group's iconic career on their 16th debut anniversary
About The Author
A tenacious individual and a witty writer who graduated with a degree in Journalism & Mass Communication with over
...
Read more
Top Comments
There are no comments in this article yet. Be first to post one!