'Shooting The Glory was extremely tough at a point', reveals Song Hye Kyo as she discloses shocking BTS deets
At a recent public conference, Song Hye Kyo revealed shocking facts about all that went into shooting a particular scene from The Glory.
Published on Mar 09, 2023 | 08:53 PM IST | 418.3K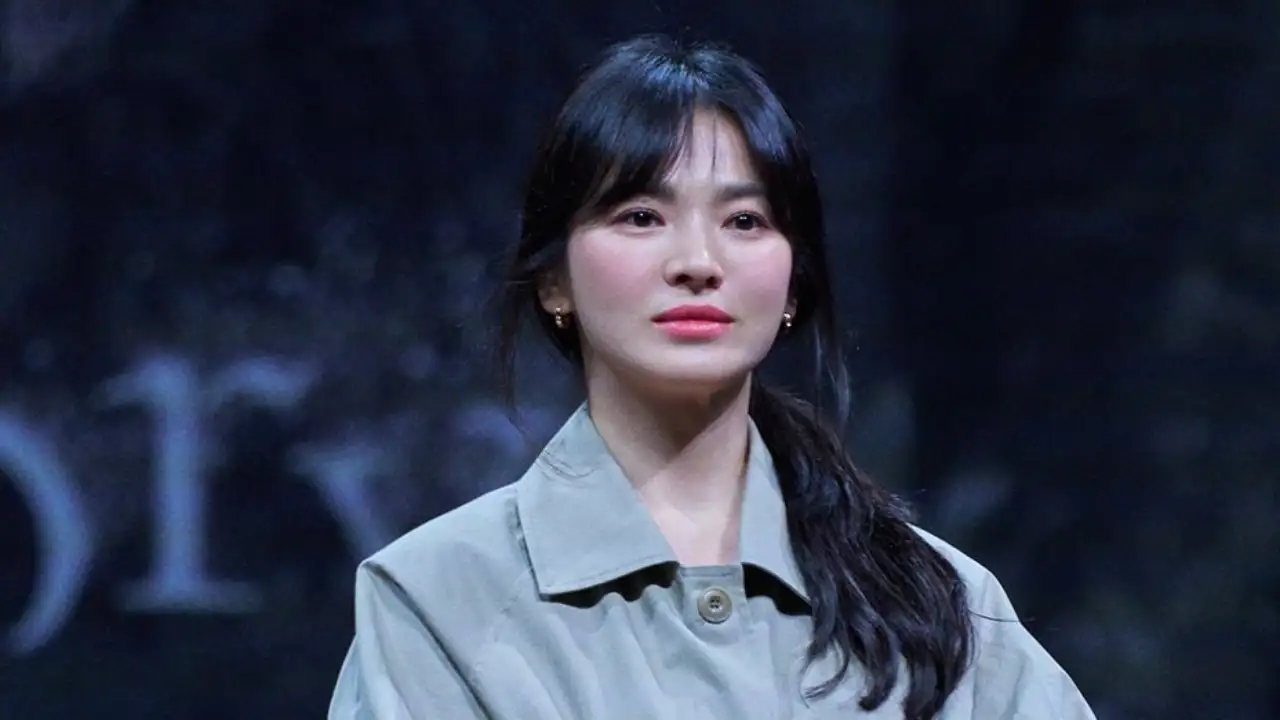 Song Hye Kyo starrer 'The Glory' was released last year and was a huge commercial success. The gripping storyline of the show and the brilliant acting of the starcast had the audiences hooked to their screens. The show follows Moon Dong Eun, a woman in her 40s with a painful history of high-school bullying. Moon Dong makes a flabbergasting comeback into the lives of her bullies with a fierce plan of seeking revenge. The Glory's storyline is based on a true event of high-school bullying from the early 2000s in South Korea. 
Now that the show is about to return with a follow-up part, the cast of 'The Glory' can be seen at various events and meetings where the interact with fans and talk at length about their roles and other parts of the show. In one such recent appearance when talking about her role, Song Hye Kyo mentioned one particular scene that truly revealed the amount of effort that went into her role. Here's a deep dive into that particular scene from 'The Glory' that took a lot of preparation before finally being shot.
Moon Dong Eun reveals her scars to Joo Yeo Jung
In the seventh episode of part one of 'The Glory', Moon Dong Eun finally reveals her painful past to Joo Yeo Jung. The scene displays Moon Dong eun and Joo Yeo Jung as they sit next to each other. In the aforementioned scene, Moon Dong Eun starts discussing her past in front of Joo Yeo Jung. When she notices that Joo Yeo Jung is flabbergasted at the sight of the scars on her hand. In response to the latter, Moon Dong Eun scoffs at Joo Yeo Jung for the scar on her hand is not even a fraction of all the scars that encase her body. 
Song Hye Kyo discusses the scene 
While discussing the aforementioned scene, Song Hye Kyo revealed that she had to go on a severe diet preceding the scene. The prosthetics that went into creating Moon Dong Eun's scars, really took a toll on Song Hye Kyo's scene. Besides being extremely emotionally taxing, this particular scene from The Glory demanded a lot from Song Hye Kyo and she being her brilliant self was able to spectacularly deliver it all.
Stay updated with the latest Hallyu news on: Instagram, YouTube, Twitter, Facebook and Snapchat 
ALSO READ: Song Hye Kyo starrer The Glory to return with a second part, here's what to expect
About The Author
A 22-year-old writer who recently graduated with a degree in Humanities. She finds great pleasure in leading, readi...ng, singing, and making things look presentable. Subjects or fields that excite her include entertainment, entertainment and what was that? Oh yes, entertainment. Read more
Top Comments
There are no comments in this article yet. Be first to post one!