South Korean movie Guns and Talks to be remade into a Netflix original series, filming to begin in late 2023
2001 movie Guns and Talks could be remade into a Netflix series. The original starred Won Bin and Jung Jae Young.
Published on Mar 14, 2023 | 12:18 PM IST | 65.4K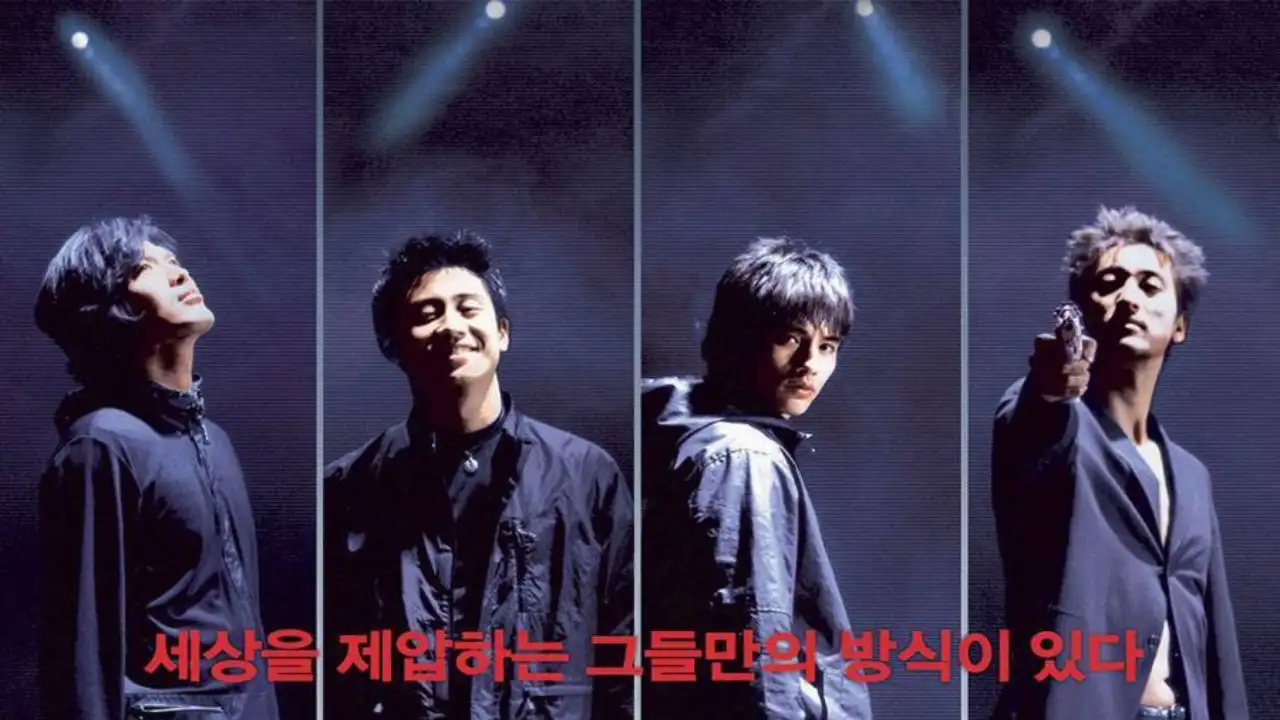 'Guns and Talks' is South Korean action thriller starring Won Bin, Shin Hyun Joon, Jung Jae Youn and Shin Ha Kyun.The movie was released in 2001. The movie was a huge commercial success and went on to become one of the most-watched movies of 2001. Reportedly, the movie is in talks of being remade into a Netflix original drama. Given people's contemporary fascination with K-content, it can already be assumed how eagerly people will await the show's release. 
Guns and Talks
In the last couple of years, it has been observed that shows that are loved by local audiences also end up being liked by audiences across the globe. Since 'Guns and Talks' was loved in South Korea, it would not be too bold to assume that the show would be liked by international audiences too. Guns and Talks is a 2001 South Korean action thriller. The movie follows a group of four men who team up to skillfully assassinate the targets of their client. From their perspective, they are a group of service providers like any other service provider that gets paid to provide a particular service. 
Synopsis
This aforementioned group of four men consists of a bomb specialist, a sniper, a computer hacker and their leader. The group functions in an interesting way where the four men take their work very seriously and consider it a novel profession. Additionally, they give decent discounts to students who wish to hire them. Things get a little twisted when the squad is up for a job that is exponentially riskier than anything they've done so far. This job is adorned with risks left and right for now the group's target has to be eliminated in the presence of some very influential people and right at a time when they are being actively tailed by a police officer. 
'Guns and Talks' was directed by South Korean director and playwright Jang Jin. Jang Jin is one of the biggest names in South Korean cinema and is known for his unique sense of direction. The director has worked on a plethora of movies and has given South Korean cinema some of its most unique and quirky yet lovable characters. 
Stay updated with the latest Hallyu news on: Instagram, YouTube, Twitter, Facebook and Snapchat 
About The Author
A 22-year-old writer who recently graduated with a degree in Humanities. She finds great pleasure in leading, readi...ng, singing, and making things look presentable. Subjects or fields that excite her include entertainment, entertainment and what was that? Oh yes, entertainment. Read more
Top Comments
There are no comments in this article yet. Be first to post one!