The Glory Pt.2 Early Review: Song Hye Kyo instills fear in Im Ji Yeon; Lee Do Hyun adds flair to the story
Netflix unveiled the second part of The Glory and the first episode has left us speechless!
Updated on Mar 17, 2023 | 10:15 AM IST | 918.9K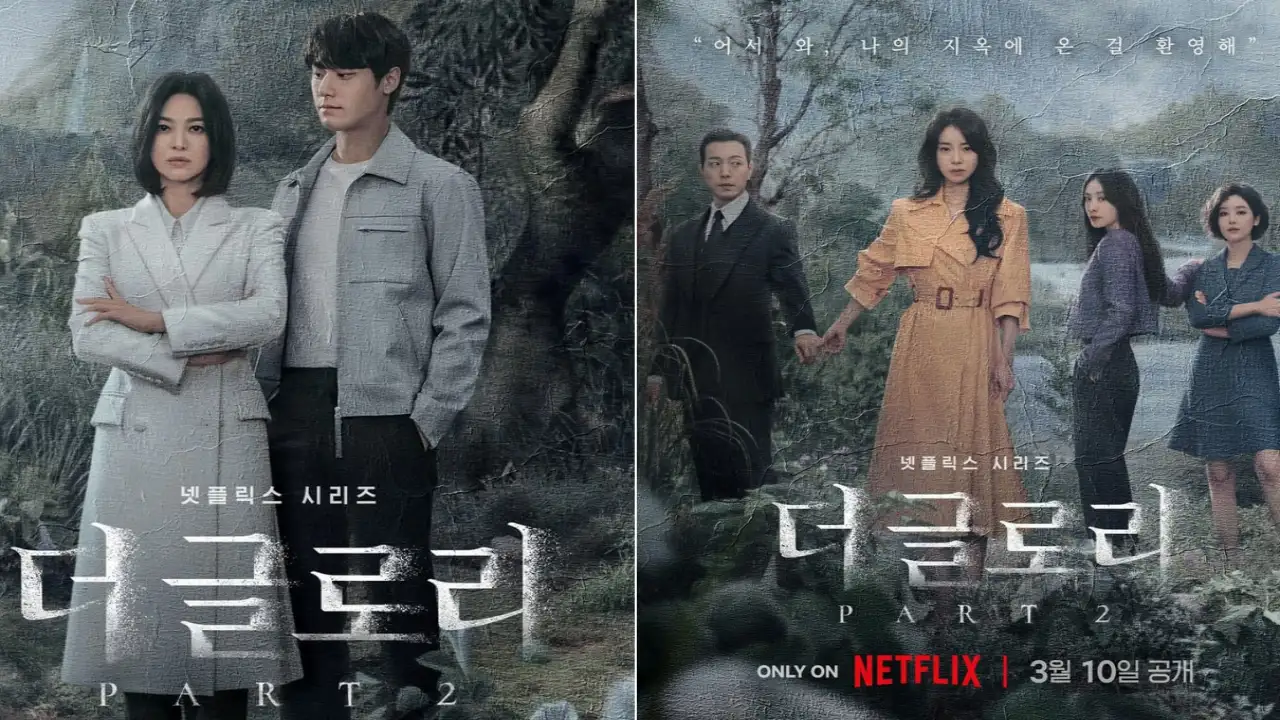 Name: The Glory Pt. 2
Premiere date: March 10, 2023
Cast: Song Hye Kyo, Lee Do Hyun, Im Ji Yeon, Jung Sung Il, Park Sung Hoon, Cha Joo Young, Kim Hieroa 
Director: Ahn Gil Ho
Writer: Kim Eun Sook
Number of episodes: 16
Genre: Thriller, Drama
Language: Korean
Where to watch: Netflix
Episode 9 begins where Episode 8 ended- Park Yeon Jin and Ha Do Yeong confront each other at Moon Dong Eun's apartment. The new part goes back into the dark story of revenge with one new addition- So Hee. The story focuses back on So Hee and Dong Eun taking revenge for her. The four friends- Park Yeon Jin, Choi Hye Jeong, Jeon Jae Joon and Lee Sa Ra are confronted over Son Myeong Oh's missing case which turns into a drug case, sending Lee Sa Ra into a spin. 
Episode 9 focuses on Park Yeon Jin finally understanding how much trouble she is in over Moon Dong Eun and So Hee. One sees that the true culprit for So Hee's death was Park Yeon Jin and while the rest of her 'friends' had taken her side earlier, they were now out for their own goals and considered putting the blame where it belonged- on Yeon Jin.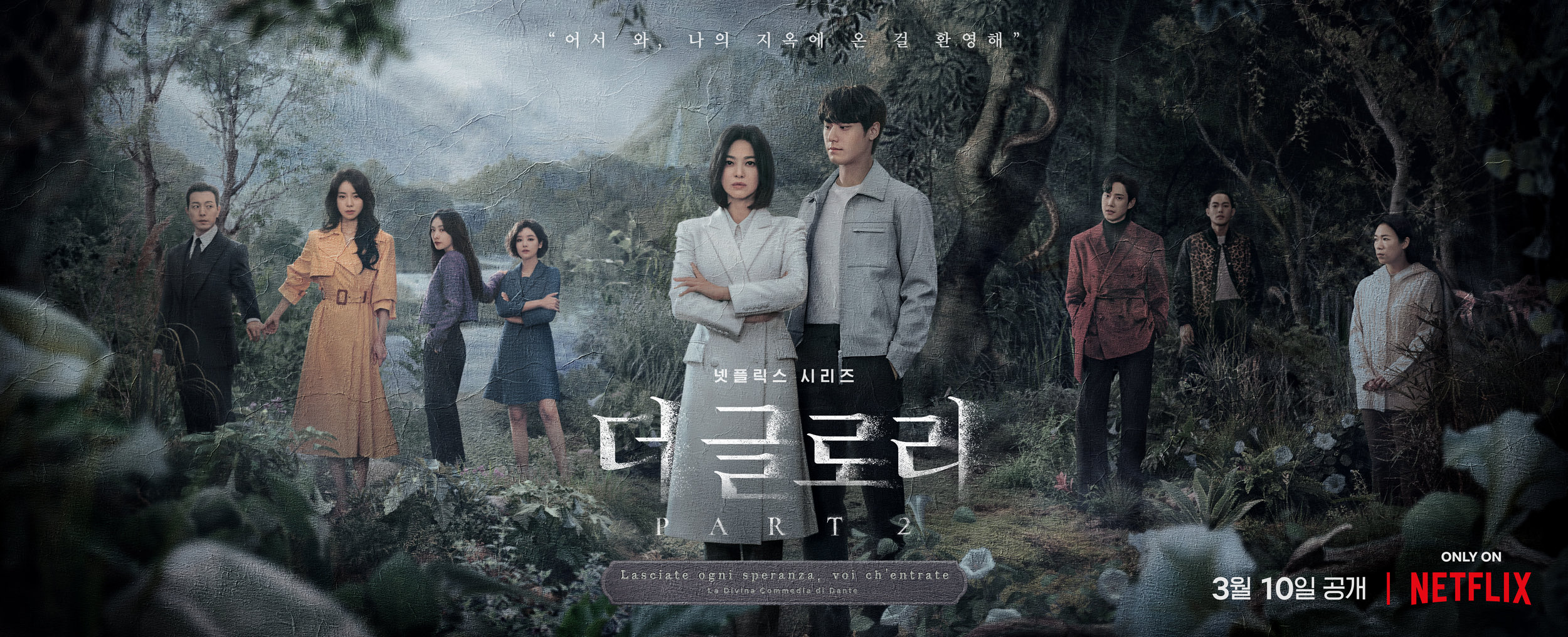 Lee Do Hyun as Joo Yeo Jeong was a relief to the dark storyline. While he also had his struggles, he played an important role in Moon Dong Eun's life as the light in her dark-as-night world. Their back and forths bring a smile to the viewers' face. On the other hand, Ha Do Young seems like the only rich person to have some 'empathy' towards Moon Dong Eun and the whole situation but the part that irked him the most was when he came to know that Ha Ye Sol is biologically not his but rather Jae Joon's. 
The first episode in Part 2 was just a taste of the twisted and menacing story that will take place in the rest of the episodes, keeping us ready to binge the entire drama. 
Part 1 of 'The Glory', which was released on December 30 last year, is the story of Mun Dong Eun (Song Hye Kyo), who was severely bullied by Park Yeon Jin (Im Ji Yeon) during her school days, and takes her whole life to exact revenge.In Part 1, after Dong Eun dropped out of school, she became a teacher and took over as the homeroom teacher for Yeon Jin's daughter Ha Ye Sol (Oh Ji Yul). Dong Eun prepared her revenge little by little in part 1. The drama became popular, becoming the #1 non-English TV series on Netflix. It also raised awareness about school violence in Korea and abroad.
In Part 2, Dong Eun embarks on a full-fledged revenge. She uncovers the 'Yoon So-hee death case' that occurred during her school days and puts pressure on Yeon Jin's group. Yeon Jin commits a new crime to cover up her lies and falls into another quagmire. The perpetrators divide each other according to their interests. Dong Eun's helpers also help her avenge her.
ALSO READ: The Glory Full Review: Song Hye Kyo and Lee Do Hyun are a good team; Im Ji Yeon gives competition
Stay updated with the latest Hallyu news on: Instagram, YouTube, Twitter, Facebook and Snapchat 
What do you think of Episode 9? Let us know in the comments below. 
About The Author
A BMM graduate, Anoushka has been writing professionally for over 2 years. K-Pop and K-Dramas consume her day and she... enjoys writing articles about it. So far, she has written close to 3000 articles. She loves films, music, art, and food! She spends most of her time either discovering a new film or burying her nose in a gripping novel.
Read more
Top Comments
There are no comments in this article yet. Be first to post one!