The Good Bad Mother Ep 11-12 Review: Lee Do Hyun regains memory; Ra Mi Ran, Ahn Eun Jin discover his truth
In the second last set of episodes, Lee Do Hyun delivers yet another smashing performance as Choi Kang Ho and his relationship with Ra Mi Ran brings tears to eyes.
Updated on Jun 02, 2023 | 07:57 PM IST | 470.5K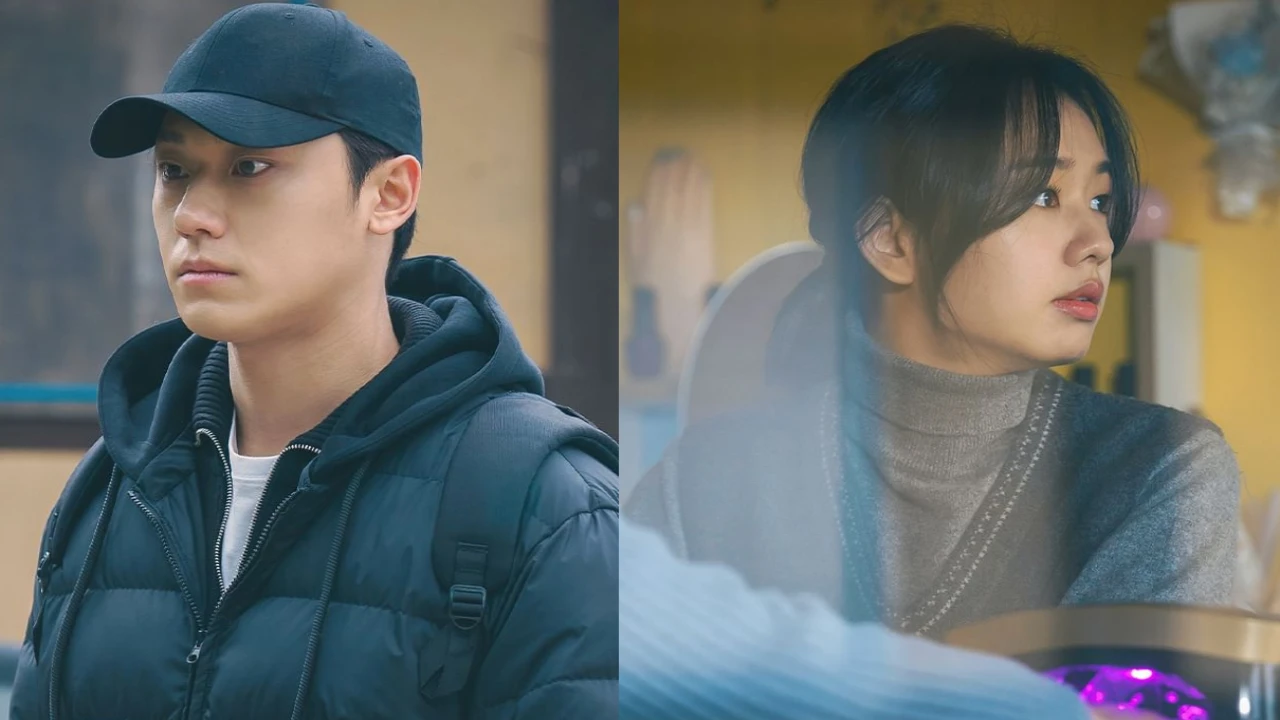 Key Highlight
JTBC released episode 11 and 12 of The Good Bad Mother starring Lee Do Hyun and Ra Mi Ran

The latest episode shows an interesting turn of events, revelation of secrets and more
Name: The Good Bad Mother
Premiere date: 26 April 2023
Cast: Lee Do Hyun, Ra Mi Ran, Ahn Eun Jin, Yoo In Soo
Director: Shim Na Yeon
Writer: Bae Se Young
Genre: Slice Of Life, Drama, Romance
No. of Episodes: 14
Where to watch: JTBC, Netflix 
The drama follows a cold-blooded prosecutor Choi Kang Ho (Lee Do Hyun) who shares a tenacious relationship with his mother Youngsoon (Ra Mi Ran). But, a life-threatening accident forces them to spend time together after Kang Ho loses his memory and reverts to his 7-year-old self. He also comes across his first and only love Mi Joo (Ahn Eun Jin), whom he had to leave to avenge his father's death. But soon they fall in love again despite his condition. The drama shows the realistic relationship of a mother and a son who are enveloped in their own feelings, which leaves no room to understand the other person. The latest episodes unravel many secrets as Kang Ho slowly regains his memory while Mi Joo contemplates revealing the real identity of her twins to Youngsoon and Kang Ho. 
Episode 11: 
The episode begins with a disagreement between Kang Ho (Lee Do Hyun) and Youngsoon (Ra Mi Ran), leaving him sulking away. But Youngsoon collapses, scaring him. On the other hand, Mi Joo arrived with the twins to make them meet their father and grandmother. But, seeing Kang Ho in distress, she helped him take her to the hospital, along with Kang Ho's blind date Hoang, who ended up in front of the house. After coming to know about the extent of Youngsoon's condition, Kang Ho breaks down and Mi Joo comforts him. Sam Sik (Yoo In Soo) discovers Assemblyman Oh Tae Soo's secret that was kept by Kang Ho and he soon becomes Oh Tae Soo's target but narrowly escapes. The episode ends with the pig farm caught on fire and while Youngsoon tries to help the situation, Kang Ho comes to her rescue and asks her to leave, injuring himself in the process. 
Episode 12: 
Episode 12 starts with the villagers coming to know about the fire and Mi Joo getting worried for Kang Ho and Youngsoon. Sam Sik comes to the rescue but gets beaten up by Oh Tae Soo's goons. He goes in to save Kang Ho but receives help instead. Kang Ho falls unconscious and the villagers take him to the hospital. This is when the secrets get revealed. Mi Joo finds out about the reason for the fire and tries to convince Youngsoon to take action but the latter decides to leave with Kang Ho. To encourage trust in her son, she reveals his love for her, leading Youngsoon to confirm that Mi Joo is his first and only love. This leads Mi Joo to tell Youngsoon about the twins, leaving Youngsoon and Kang Ho, who were listening the whole time, shocked. Youngsoon also tells her about his reason for leaving her, making them tear up at Kang Ho's long and arduous life without them. After a run-in with detectives, Youngsoon discovers that Kang Ho is back to normal and they share an emotional moment. The episode ends with Kang Ho going ahead with his plan and he meets Mi Joo to finally reunite with her and they share a warm hug.
ALSO READ: The Good Bad Mother Ep 9-10 Review: Ra Mi Ran discovers Lee Do Hyun's past; Ahn Eun Jin falls in love again
Stay updated with the latest Hallyu news on: Instagram, YouTube, Twitter, Facebook and Snapcha
About The Author
A BMM graduate, Anoushka has been writing professionally for over 2 years. K-Pop and K-Dramas consume her day and she
...
Read more
Top Comments
There are no comments in this article yet. Be first to post one!