The Story of Park's Marriage Contract: Bae In Hyuk, Lee Se Young's chaotic romance leads to proposal in teaser
In the new teaser for The Story Of Park's Marriage Contract we see Bae In Hyuk's point of view as he gets into a chaotic contract marriage with Lee Se Young who came from theJoseon era.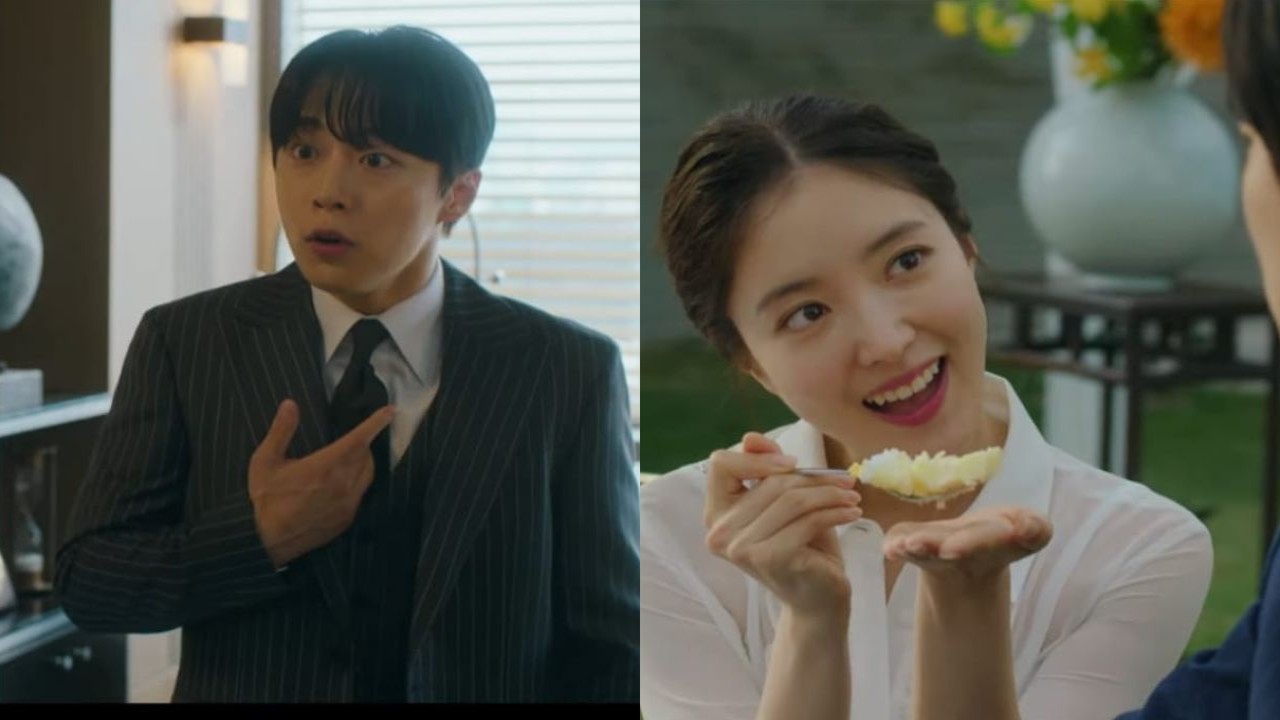 Key Highlight
The new teaser of The Story Of Park's Marriage Contract focuses on Bae In Hyuk's POV

The time-travel K-drama promises perfect enemies to lovers trope with new teaser
MBC's upcoming drama, The Story of Park's Marriage Contract, released a new teaser featuring stars Bae In Hyuk and Lee Se Young. The teaser primarily centers on Bae In Hyuk's viewpoint as he navigates the complexities of understanding Lee Se Young, who has time-traveled from the Joseon era. Their chaotic relationship takes an unexpected turn, resulting in a surprising proposal.
New teaser of The Story of Park's Marriage Contract
The fresh new teaser of The Story of Park's Marriage Contract begins with Kang Tae Ha's (Bae In Hyuk) emotional voice saying, "I had a strange dream. It was you from the Joseon era," while the teaser provides glimpses of his and Park Yeon Woo's (Lee Se Young) sweet moments together in Joseon. The scene quickly shifts to Park Yeon Woo wearing traditional attire, embracing the present-day Kang Tae Ha and referring to him as her "husband." However, Kang Tae Ha's response is to push her away, clearly taken aback by her unexpected statement which came after what seems like saving her from drowning in his pool.
Astounded, Kang Tae Ha questions Park Yeon Woo, "You are saying I am your husband?" She confidently responds, "Of course, I really came back from Joseon" but Kang Tae Ha rejects the idea, insisting that she leave immediately. Despite his protests, Park Yeon Woo stands her ground, playfully showcasing her charm by cutely calling him "yeobo (used to call partners in modern-day Korea)", and persistently following him, prompting Kang Tae Ha to mutter, "She's either crazy or injured, it's definitely either of those" with a frustrated expression. As Park Yeon Woo's patience wears thin, she takes a bold step by aggressively thrusting her head against him, marking a notable shift in their dynamic.
In a different scene, Kang Tae Ha subtly observes Park Yeon Woo with another man, expressing his jealousy, "Why are they so close?" His subsequent narration unveils a shift in his emotions as he comments, "Do you have any idea how much my life has turned into such a big chaos because of you?" Finally, in an intimate moment between Park Yeon Woo and Kang Tae Ha, he confidently proposes a contract marriage, stating, "I'm formally making an offer. Let's get married," sparking curiosity about the new direction in their relationship.
Watch the teaser here-
More about The Story Of Park's Marriage Contract 
Adapted from a web novel, The Story of Park's Marriage Contract unfolds as a time-slip romance drama, delving into the enemies to lovers, contractual marriage between the eligible bachelor Kang Tae Ha (Bae In Hyuk) and Park Yeon Woo (Lee Se Young), who has journeyed from 19th-century Joseon to the modern-day.
The production team of the upcoming K-drama expressed their excitement, noting that the new teaser perfectly captures the lively banter and chemistry between the cheerful Joseon-era girl, Park Yeon Woo (Lee Se Young), and the unyielding, cold third-generation chaebol, Kang Tae Ha. They eagerly asked for fans and audiences to anticipate The Story of Park's Marriage Contract, promising a delightful romance that perfectly embodies the quintessential charm of a time-travel-based romantic comedy.
The Story Of Park's Marriage Contract will premiere on November 24 at 9:50 PM KST, 6:20 PM IST. 
Stay updated with the latest Hallyu news on: Instagram, YouTube, Twitter, Facebook and Snapchat
ALSO READ: The Story of Park's Marriage Contract: Lee Se Young is centuries apart from Bae In Hyuk in character posters

Highlights of the Month
Star Salman Khan
Born:
27 Dec 1965 (age 57 years), Indore, india
NET Worth: ~ 344.45 MN USD (RS 2,850 cr)
Salman Khan is among the most celebrated actors of Indian Cinema and has been a trendsetter in the true sense. It has been 35 years since he made his acting debut and his sheer consistency to deliver hit films is intact even in 2023. The month of November saw the release of the Maneesh Sharma-directed Tiger 3 starring Salman ...
Read more
Movie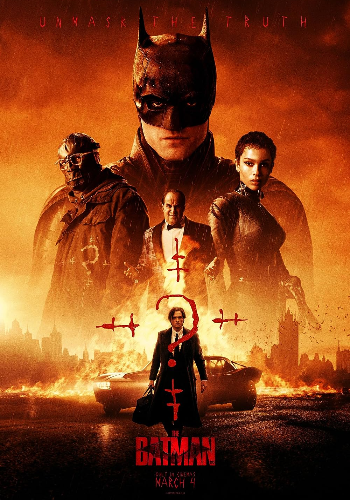 The Batman
Action, Drama, Crime
Cast:
Zoe Kravitz, Jeffrey Wright, Zoe Kravitz
BOX OFFICE Collection: ₹ 77 cr.
Robert Pattinson, who played the role of Batman, in the 2022 movie. The Batman once landed up leaving fans upset. The actor joked about not working out on his physique for his role and left fans enraged. Despite all the love he got for being cast, he also faced a massive negative backlash after one particular joke he made. Ba...
Read more
---