TREASURE sparks controversy over Dokdo omission from South Korea's map during Japan tour
TREASURE has sparked controversy by excluding Dokdo from their tour map of South Korea during Japan tour video
Published on Oct 03, 2023 | 11:14 AM IST | 53.9K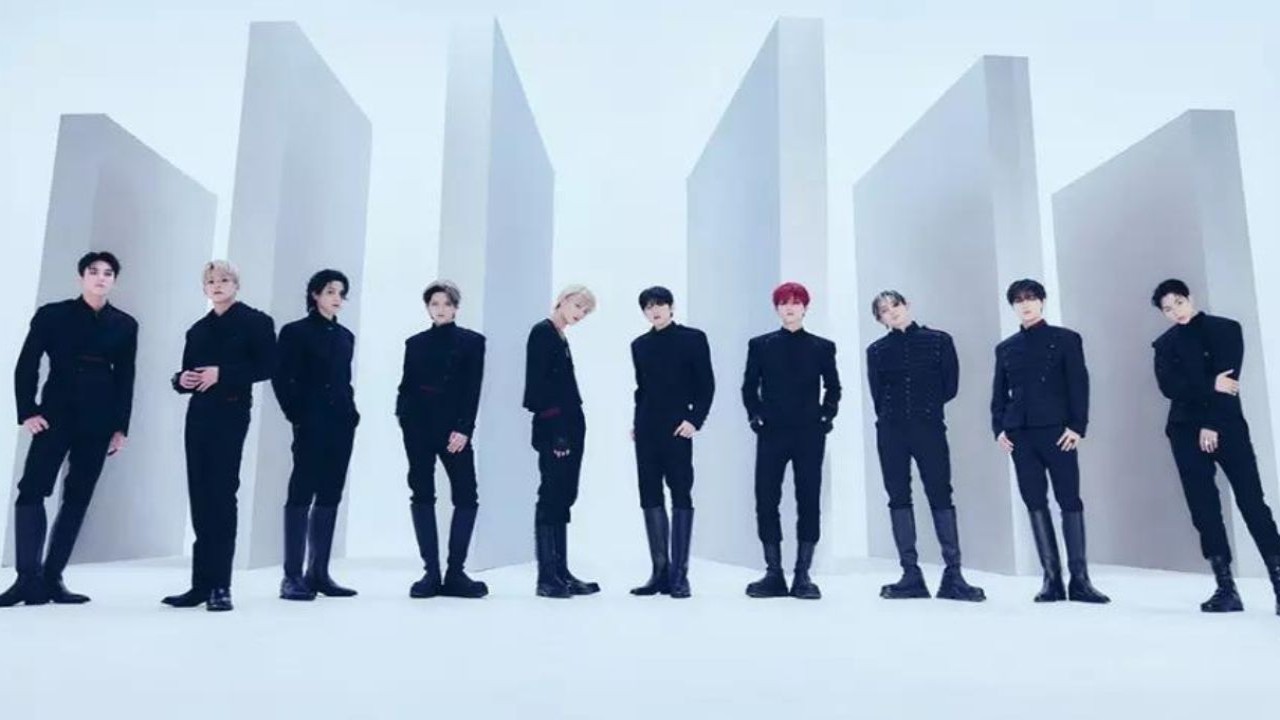 Key Highlight
TREASURE caught up in controversy after accidently removing Dokdo from South Korea's map

The announcement video entitled Reboot was unveiled at the fan meet Hello Again, in Japan
TREASURE stirred controversy recently after accidentally leaving out Dokdo from the map of Korea in their Japan tour announcement video, titled Reboot. The video was revealed during the Hello Again fan meet event in Japan on October 1.
Dokdo controversy surrounding TREASURE
During the video announcement, TREASURE shared details about their much-anticipated 2024 Japanese tour, covering seven regions from Fukuoka in January to Hiroshima in February. The surprise revelation included tour dates in Fukuoka, Saitama, Aichi, Hiroshima, Osaka, Fukui, and Nagoya, spanning from January 6 to February 23 next year.
Following this, a map image appeared on the stage screen, outlining territories of South Korea, Japan, and China with white lines, and marking islands belonging to each country. As the group showcased the geographical representation of Korea and Japan alongside their tour locations, a controversy arose when fans noticed the omission of Dokdo from the map of Korea.
While the map did include major islands like Korea's Jeju Island and Ulleungdo, as well as Japan's Tsushima Island, the absence of Dokdo caught fans' attention, leading to raised eyebrows and subsequent backlash.
Netizens react to the issue
On an online forum, netizens are expressing disappointment over the omission of Dokdo, a set of disputed islands between Korea and Japan, from the map displayed during TREASURE's announcement of the 2024 TREASURE TOUR [REBOOT] in Japan. This revelation took place at their fan meeting, Hello Again, in Tokyo. The exclusion of Dokdo from the map detailing the tour cities has sparked dissatisfaction among some netizens, who view the islands as a critical point in the ongoing diplomatic dispute between Korea and Japan regarding ownership. However, some fans are coming to the group's defense, arguing that it may not be TREASURE's fault that the maps were created in a certain way.The majority of netizens are pointing fingers at YG Entertainment, TREASURE's label, for this contentious exclusion. This incident is reminiscent of a similar controversy in 2020 when SM Entertainment faced criticism for an English-language site promoting SuperM. The map on the site labeled the East Sea as the Sea of Japan and Dokdo as the Liancourt Rocks. At that time, SM Entertainment did not issue a statement in response to the controversy, but it subsided after the map was eventually taken down.
As feedback keeps pouring in, the controversy surrounding the omission of Dokdo from TREASURE's map persists, indicating that it won't dissipate easily. Armchair analysts continue to draw attention to this exclusion, sparking ongoing debates and discussions about its geopolitical implications.
Despite being embroiled in this controversy, TREASURE maintains a robust presence in the music world. Their 2nd full-length album REBOOT, launched in July, received positive reviews and wrapped up its promotional activities on a high note. Despite the ongoing debate, fans eagerly anticipate the group's 2024 Japan tour with excitement.
Stay updated with the latest Hallyu news on: Instagram, YouTube, Twitter, Facebook and Snapchat
ALSO READ: TREASURE's Doyoung's knight in shiny armour look at Incheon airport is one we didn't know we needed
About The Author
Pratyusha Dash is an English Literature Graduate from Vivekananda Institute of Professional Studies with a deep passion for Korean
...
Read more
Top Comments
There are no comments in this article yet. Be first to post one!