Was Physical: 100's finale manipulated? Netflix and MBC respond to allegations about 3 takes of final round
Won Jin Young was announced as the winner of the show at the end of the ninth episode after a rope pulling match.
Published on Feb 26, 2023 | 07:25 PM IST | 918.2K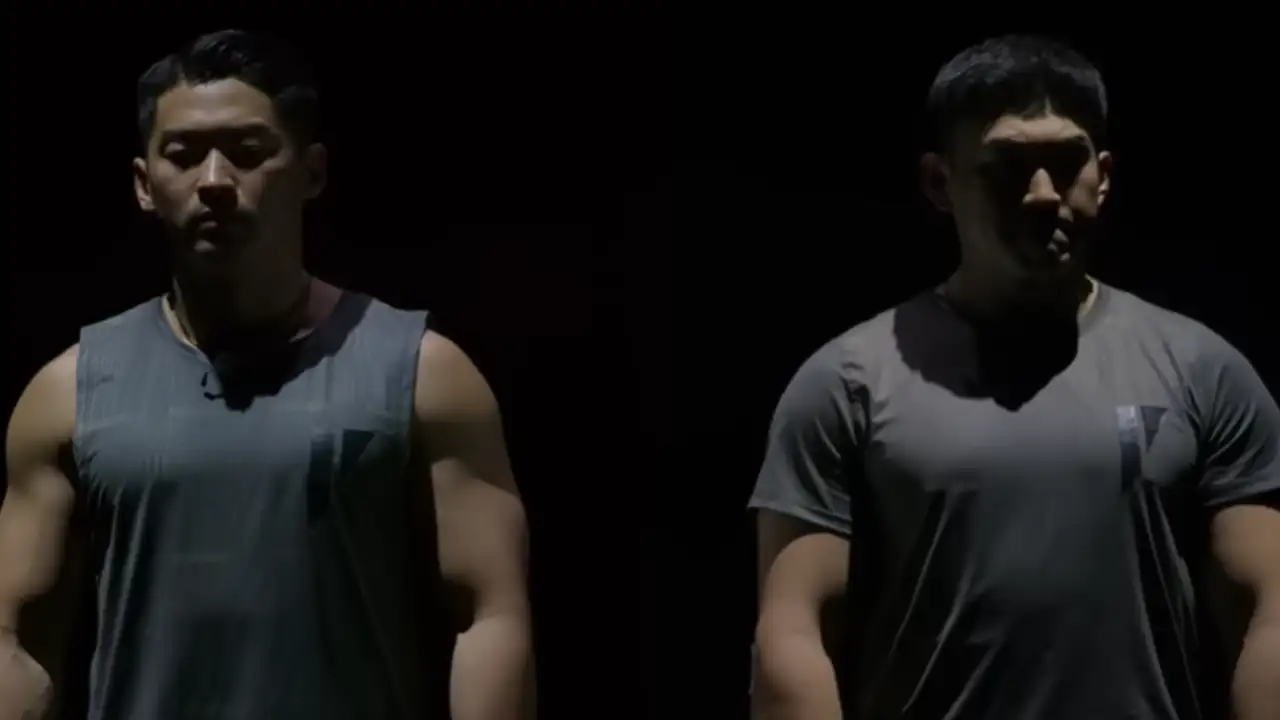 Netfliix's reality show 'Physical: 100' began airing its first episode on 24 January 2023 and spanned over the course of 9 episodes. It starred contestants from various fields including MMA, Olympic athletes, national sports players, YouTubers, singers, business people, influencers, cheerleaders, professional bodybuilders, wrestlers and more. Over so many parts, the show displayed passion, grit, determination, and the will to win, thereby becoming the sole owner of a whopping 300 million KRW.
Physical: 100 final round
The survival program found itself at the end of global popularity as it soon ranked among unscripted shows in multiple nations. The various innovative and complex rounds of games that were played throughout the show added to its charm, making viewers await weekly episodes. Ending on February 21, the show sought an anti-climatic end over four rounds in the finale match that went on between its five finalists. Jo Jin Hyeong, Park Jin Young, Kim Min Cheol, Woo Jin Young, and Jung Hae Min, entered the final quest with a lot of hope. Kim Min Cheol was eliminated after a five-way tug of war, while Jo Jin Hyeong had to break his own sculpted torso after losing in a square flip game. A shuttle run saw Park Jin Young giving up his plan to earn the large amount of money. In the end, Jung Hae Min and Woo Jin Young competed in an 'infinite rope pulling' challenge where all the trouble seemed to have begun. Although Woo Jin Young was announced as the winner, reports of possible manipulation have since been released.
Was Physical: 100's final round played multiple times?
Accusations were made against the show's creators about conducting 3 rounds of the final rope pulling game which eventually worked to the loss of Jung Hae Min who is said to have used all of his energy in the first 2 tries he is said to have won. Netizens have noted the lack of promotions or activity on the participant's social media about the show as one of the clear indications of there being some beef with the program. It was also reported that many have claimed Jung Hae Min facing difficulty in pulling his rope as opposed to Woo Jin Young, which made the latter win. 
What do Won Jin Young, MBC and Netflix have to say? 
The winner, who is a cross-fit player seems to have responded with a 'no comment' on the entire controversy. Meanwhile, Netflix came back with a detailed response about an issue with the final round's rope pulling structure and the production staff convincing Jung Hae Min to do a rematch. They said, "We've confirmed with the production team at MBC that there were no technical issues with the game equipment. We'd also like to confirm Jung Hae Min did not request a rematch." On the other hand, MBC shared their views about there being multiple rounds with a stronger plan, "We've checked again, and we can confirm it's not true the final game was done 3 times. The production team is discussing taking legal action against these baseless rumours."
'Physical: 100', though loved by the viewers has been the centre of multiple controversies, as one of the participants, Kim Da Young recently confirmed verbal bullying allegations during her school years, and apologised for the same through an Instagram post. Meanwhile, another player who is also a national athlete is said to have been accused of threatening his ex-girlfriend and being sent to prosecution. In light of this, a scheduled press conference involving the cast and crew of the show was cancelled. More updates are awaited on the show's renewal and the fairness of Won Jin Young's win.
Stay updated with the latest Hallyu news on: Instagram, YouTube, Twitter, Facebook and Snapchat
ALSO READ: Physical: 100 Final Episode Review: Woo Jin Young's win comes as an anti-climatic conclusion
About The Author
After completing her engineering, Ayushi followed her passion for journalism and has been a professional writer for o...ver 3 years now. She is a K-drama binge-watcher and grooves to all genres of the K-music world. You can discuss unpopular opinions with Ayushi while she keeps looking for the next artist/show to dive deep into.
Read more
Top Comments
There are no comments in this article yet. Be first to post one!